Texas families with transgender children open up about navigating legislation, directives targeting trans youth
Pride in your identity can be a powerful thing. Texas families of transgender kids speak up about why it's harmful to threaten that agency.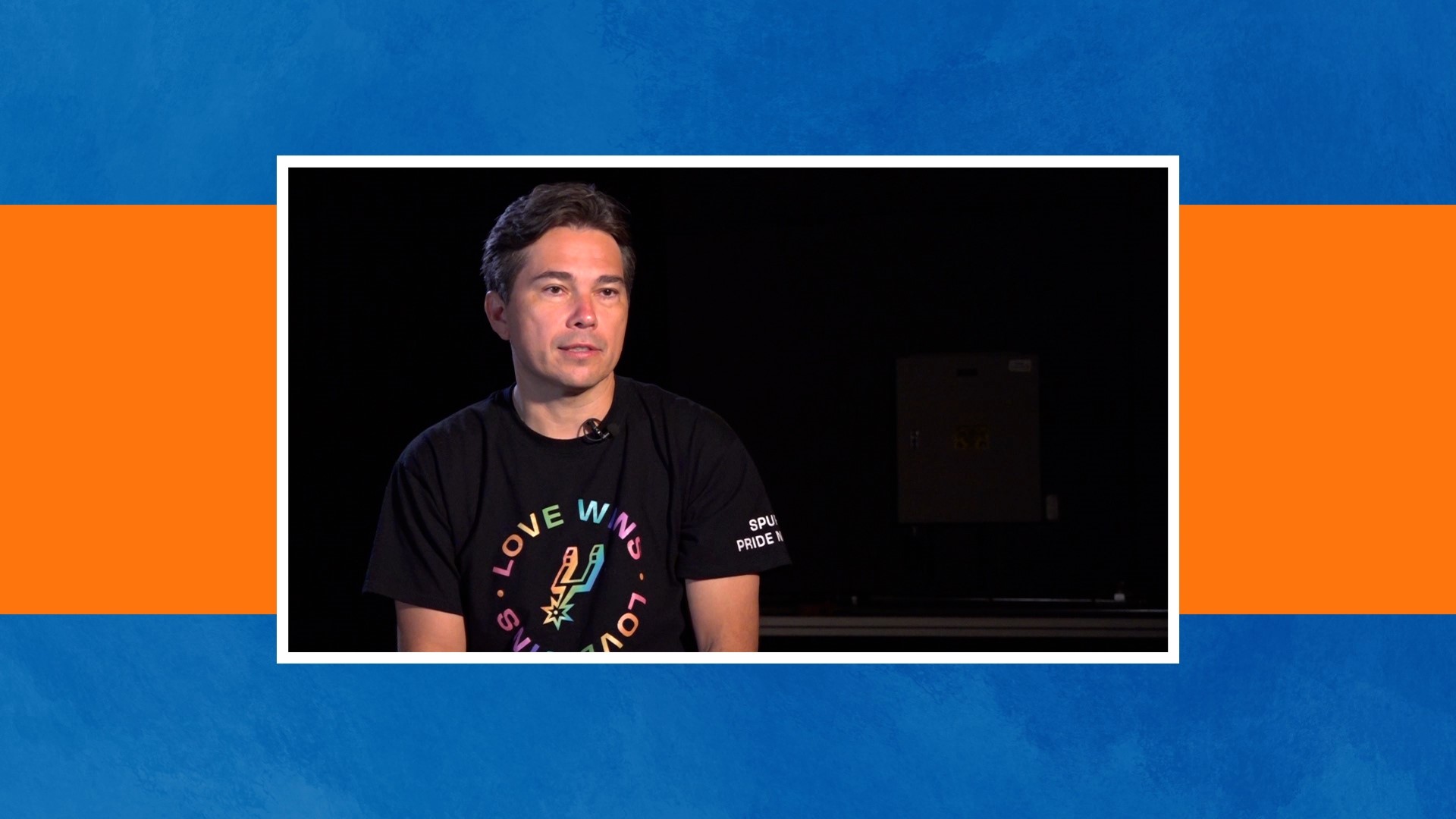 The Trevor Project's mental health support line for LGBTQ+ families is toll-free and available 24/7 at 866-488-7386. You can also reach the National Suicide Prevention Lifeline at 800-273-8255 or text 741741 to reach a crisis counselor.
"I feel like I've been stabbed in the back by my own state"
:
Two years ago, Mike Taylor moved out of state out of concern for his transgender son.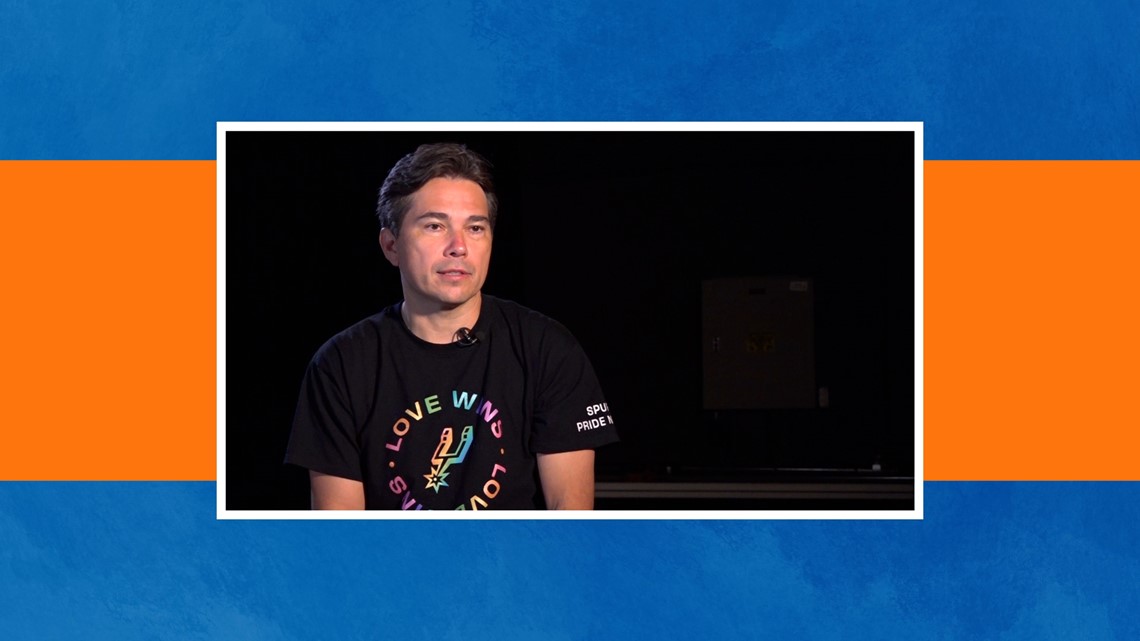 San Antonio sports radio host Mike Taylor thought he had a tomboy on his hands when one of his now-10-year-old fraternal twins expressed not wanting to wear dresses or the color pink.
His kid was only 6 years old when she told her dad, " I would rather sit the bench on a baseball team than be a star player on the softball team because I don't want to play with a bunch of girls. I'm a boy."
"He had a very feminine first name, hated it," Taylor said.
Eventually, Taylor and his ex-wife agreed to use initials instead and call their son MJ.
Taylor said he was hoping he did not have a transgender son, fearing the potential discrimination his child would face growing up. He made sure his child didn't know about those doubts or fears. From day one, Taylor and his family affirmed everything about their son's identity.
Then, one day, Taylor found letters MJ had written to himself, saying, "My name is MJ, I'm a boy."
"I can be a good parent – accept what you got, roll with it and be a good daddy – or be a bad father and pretend it's not the facts when its staring at you in the face," Taylor said.
The name changed. The pronouns changed. But, at the end of the day, MJ is just a normal kid whose parents accepted him for who he is.
"We all want that," said Taylor. "He's no different from any other human being. He wants to be a freaking kid, go to school and play, and be a dude and watch TV and go to ball games. He just wants to be a normal kid."
MJ's family couldn't ignore the fact that Texas was one of 27 states that didn't have anti-discrimination laws in place for people in the LGBTQ+ community.
That was enough reason to pick up his family and move to a state that did have protections in place: Hawaii.
"There are worse places to be than Hawaii, but my home is here, my heart's here," Taylor said. "I can't live here because of this movement to discriminate against our community."
He's been in Hawaii for nearly two years, having moved before anti-trans rhetoric started to become louder in the arena of Texas politics.
"Not only has Texas gone from a state that didn't have any laws that could protect us; now they're trying to pass laws that would totally discriminate against us. We made the right decision to move."
His family isn't directly impacted by orders from Republican Texas leaders to investigate parents who provide gender-affirming care, since they no longer live in Texas.
"I feel like I've been stabbed in the back by my own state that I love very very much and that sucks."
Still, watching from thousands of miles away, it's upsetting for Taylor.
In the eyes of Republican Gov. Greg Abbott and Attorney General Ken Paxton, gender-affirming care is child abuse and warrants an investigation from the Department of Family and Protective Services (DFPS).
"There is a myth that's being perpetrated, a myth that's being told in this state that these blockers are permanently harmful and they're just not," said Taylor. "I've met a lot of parents in our community over the last few years; none of us have ever discussed getting our kids operated on before they're 18. I get upset about that lie that's out there."
MJ hasn't taken any hormones to help with his transition, but Taylor said they have not crossed that bridge. They have provided other gender-affirming care, such as therapy appointments, but Taylor said they quickly realized MJ didn't need them. He was happy and living authentically because of the affirmations he received from his family.
"I can tell you that we would not have any hesitation to put him on blockers if we felt that was what was best for him," Taylor said.
Taylor knows how lucky he is to have been able to move his family out of Texas. He knows there are many living in fear of what could be next, and can't risk speaking publicly about these issues and their impacts.
Pride in your identity is powerful
:
Finding that pride wasn't always an easy journey for this 17-year-old.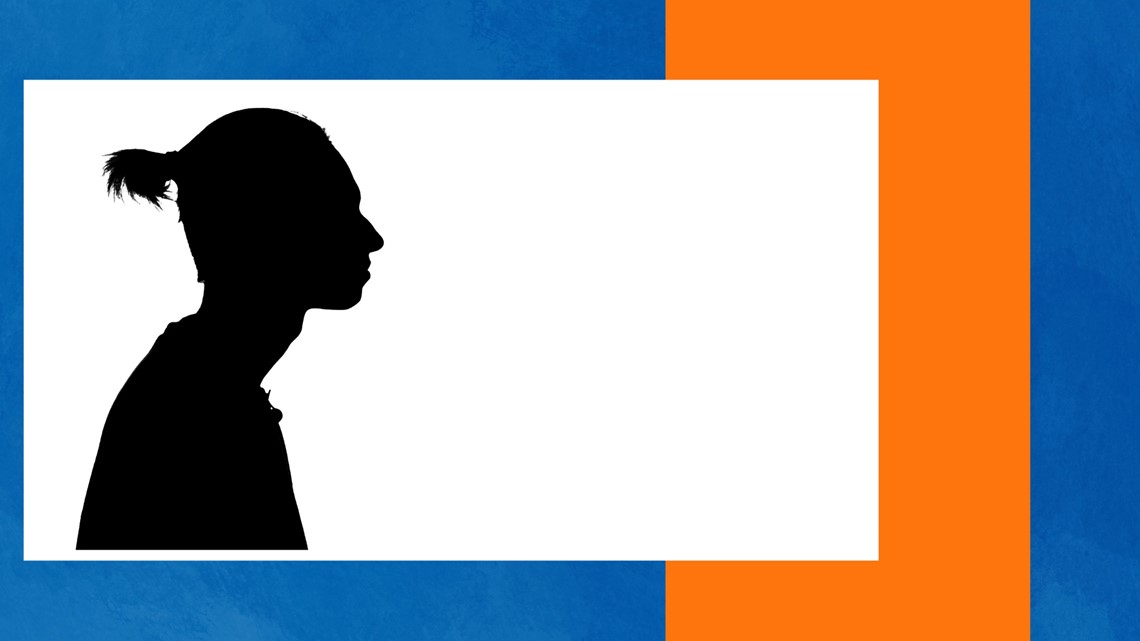 Navigating life as a teenager can already be tricky. Living in a society where we're encouraged to "be ourselves" does not always come easy for everyone.
For one 17-year-old, born a female, having pride in their identity was not an easy journey. He asked us to keep his identity anonymous out of fear of having his family reported to DFPS.
"I found the right words to express the way I was feeling in seventh grade," he said. "Before then, I was a little bit confused, a little bit lost in my identity."
At about 12 years old, he came out to his close friends, then his parents, as a transgender boy.
"Even though I was out, I was never actually out until eighth and ninth grade when I came out to my entire family," he said.
Support from friends and family came quickly. He's grateful for that, because he knows that's not the case for all trans youth.
But standing up to peers and correcting them when they used his deadname (the name they used before transitioning) or the wrong pronouns wasn't always as easy.
During an online class at the height of the pandemic, he corrected a peer who used his deadname in front of the class.
"That moment was monumental for me and that's when I began taking pride in being trans," he said.
When discussion related to the trans community made their way to the Texas legislature in 2021, he was grateful to be where he is in his transition journey. He feared mostly for peers and other trans youth who were just beginning to find themselves.
"I have already gone over different hurdles to get where I am now and some of the hurdles behind me and in front of me have just become a little bit taller for them, that first hurdle just became triple in size," he said.
He thought about how much more difficult it could be for those who have not come out as transgender yet. He thought about much more difficult it would be for families to seek gender-affirming care, at the risk of being at the center of a child abuse investigation.
"A society that is preaching that it is wrong to be trans or that the care that one would seek in order to make that transition is just not allowed or child abuse as it is being seen, as Governor Abbott sees it, it makes it really hard to want to be yourself or for many, to want to live."
He said the gender-affirming care he receives is necessary to help him feel like his true self. He began therapy in order to receive hormone replacement therapy (HRT).
"It was a necessary step for my transition at the beginning, so from there I was able to start on HRT and I have been for the past year and a half."
While disappointed and upset with anti-trans legislation, directives and policies happening in Texas, he still takes pride in being able to live his life as authentically as possible thanks to support from his friends, and family.
"Generally speaking, I am in an incredibly good position as a trans person in Texas right now," he said. "That's just not the case for many, many people, and again it's kind of a living nightmare."
Standing on the side of love
:
These parents couldn't be prouder of their transgender son, and have always supported him living his most authentic life.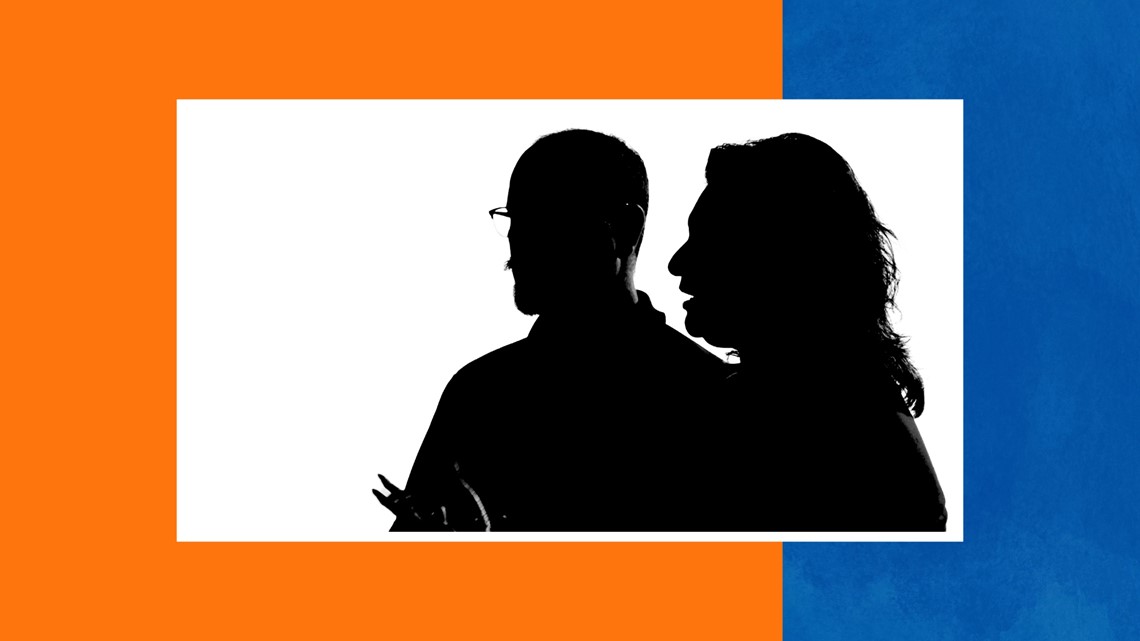 "I would love to shout out my name and get in front of a camera and talk about my kid any day," said one San Antonio father.
"To see my child, at such a young age, articulating so intelligently about what he was feeling, it is a joy to see your child in their most authentic light and I could not have been more proud," he added.
His wife, and mom to the 17-year-old teen, agreed wholeheartedly. They love their son and are proud of him every day.
To these parents, providing gender-affirming care for their son is just basic health care.
"We're making sure that we do take him to doctors' appointments, take him to wherever he needs to. He has a great support system," said his mom. "All of those things that affirm who he is as a person are things just really look like love and standing on the side of love because he's our son."
Being accused of being a child abuser for providing that care felt like an attack.
"I had a nightmare... that CPS was coming to our door with the sheriff," she said. "That's how much it's been seeping in my brain, that I had this nightmare and I thought, 'Oh my God, this is not OK. This is not OK.'"
The teen's father called politicians' efforts to go after a marginalized community "egregious and irresponsible."
"This is home," he said. "This is where we live, where we're raising our family, and to be treated like abusers, like criminals, when criminals are not being prosecuted, (and) to then turn around and go after healthy families with healthy children and saying you're the problem, is mind-boggling."
Mom and Dad said it's hard enough raising a child. They don't want to feel like they have to fight against their government at the same time.
What is gender-affirming care?
:
A Texas doctor breaks down the facts.
The American Medical Association (AMA), American Academy of Pediatrics(AAP) and World Professional Association for Transgender Health (WPATH) all support gender-affirming care.
Dr. Bhavik Kumar, a doctor who owns a masters in public health and a practicing physician in Houston, defines gender-affirming care is life-saving. KENS 5 asked Kumar to break down what the care looks like:
What is gender-affirming care?
Kumar: "Gender affirming care allows for a young person to be in charge of their gender and provides a range of care from anticipatory guidance, counseling and mental health support, to medical interventions such as hormone therapy, social support, and much more. Care is unique to each person just like any type of healthcare and what a patient chooses to engage with may change over time which is normal."
Does gender-affirming care for trans youth involve major sex-change surgeries?
Kumar: Surgical interventions can be an option for some patients with appropriate counseling and discussion of the risks and benefits with the patients and their parent or legal guardian. The vast majority of my patients engage in medical interventions such as hormones for some time before considering surgical interventions. While care for each person may differ from person to person, surgical interventions are certainly not the primary intervention, especially among younger gender diverse people.
Are puberty blockers, hormone replacement therapies permanent?
Kumar: The currently available puberty blockers in the US are like a pause button on puberty, meaning, they are fully reversible when a person stops taking them. Hormone therapy can have some reversible changes while some changes are mostly permanent. When prescribing any medication, it can vary from person to person about what is best for them. These are conversations we have with our patients and any appropriate support people about the risks and benefits involved before moving forward. However, hormone therapy is typically prescribed once someone has already started puberty and it may be too late to consider puberty blockers.
Why do health experts considers gender affirming care life saving?
Kumar: "The cost of denying care to transgender and gender-diverse youth is high. Transgender individuals are up to three times more likely than the general population to report or be diagnosed with mental health conditions, with as many as 41.5 percent reporting at least one diagnosis of a mental health or substance use disorder. In 2019, 54 percent of transgender and nonbinary youth had reported seriously considering suicide in the previous year, with 29 percent having made an attempt.
"For transgender and nonbinary youth, gender-affirming care can improve their mental health, reduce suicidal ideation, and boost their overall well-being. Every major medical association in the United States recognizes the medical necessity of transition-related and gender-affirming care for sustaining and improving the physical and mental health of transgender and nonbinary individuals.
"Furthermore, all children in Texas deserve to receive the medical care they need to be happy and healthy, and to be able to trust their healthcare provider. Doctors and other licensed professionals who work with children should be able to do our jobs, which is to care for those children and uphold their humanity and dignity, without government interference."
How can I support trans youth and their families?
:
Families of transgender kids say education is key.
The father we interviewed for this story said "community engagement has always been the tool of empowerment." He and his wife said they often get asked by friends, "What can I do to help support you?"
"It's just being there for each other that's just really really powerful," said the 17-year-old.
These are also a few local San Antonio organizations supporting trans youth is various ways: