SAN ANTONIO — Customers experience service at its finest when they step inside Hermes Music Store in north San Antonio.
Amid the bustle of answering phones and questions about instruments and equipment, Manager Jay Dominguez values human connection in his line of work. That, he says, is what put him on a path he may have been destined for in the aftermath of last year's shooting at Robb Elementary School in Uvalde.
"It was a godly thing, the odds of them seeing me," Dominguez says.
A seasoned musician, he sees a lot of familiar faces from the present and past. But he's been out of the performing scene for about 20 years, and was surprised to find a guitar still in storage after thinking he'd long gotten rid of this equipment.
He set upon making a new song: "Crayons from Heaven," dedicated to the parents of the 19 children killed on May 24, 2022 in Uvalde.
"I started writing one line and it was different... one line fell on another line," he said. "I didn't even have to think about it."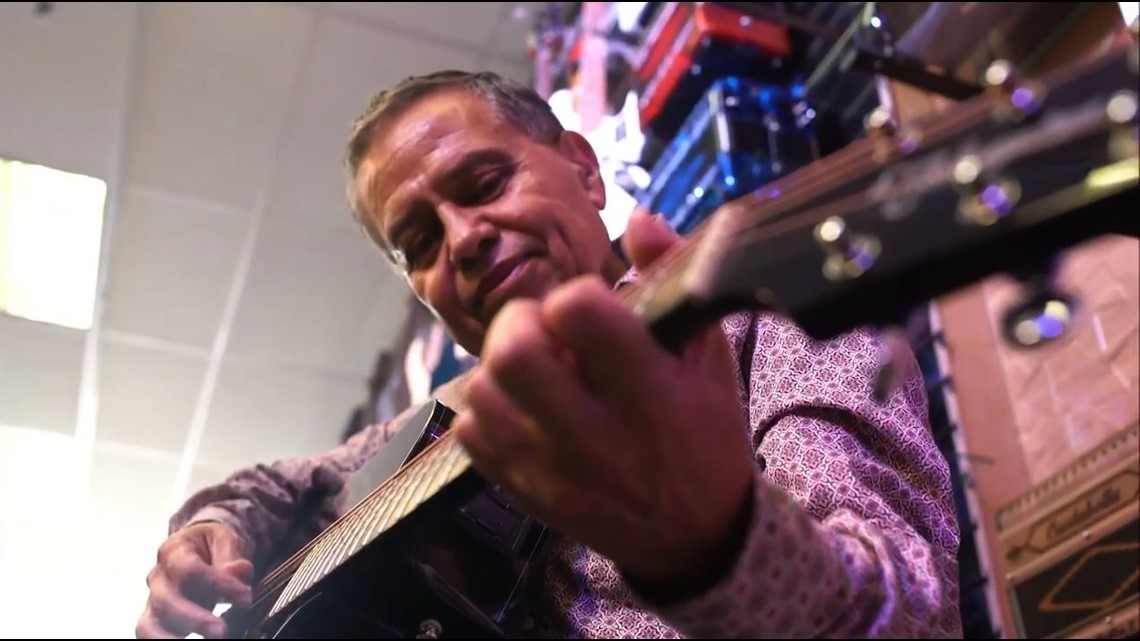 In March, while he was looking to share "Crayons from Heaven," fate put him on the path of the right couple.
"I was passing by, and I heard, 'Uvalde,'" he said. "And I said, 'Oh my God,' you know."
The woman speaking was Sandra Torres, the mother of Eliahna Torres, who lost her life at the school. She recalls the encounter as well.
"He said, 'I have something for Uvalde,'" Torres told KENS 5. "He asked us to take a seat while he went to go get whatever he was going to get. He comes back with his cell phone and he introduces us to this song."
The notes of "Crayons from Heaven" came out of the phone.
Then, about halfway through, she started to cry.
"That was something that I really needed to hear... with everything going on. I really needed to hear that (at) that moment," Torres said.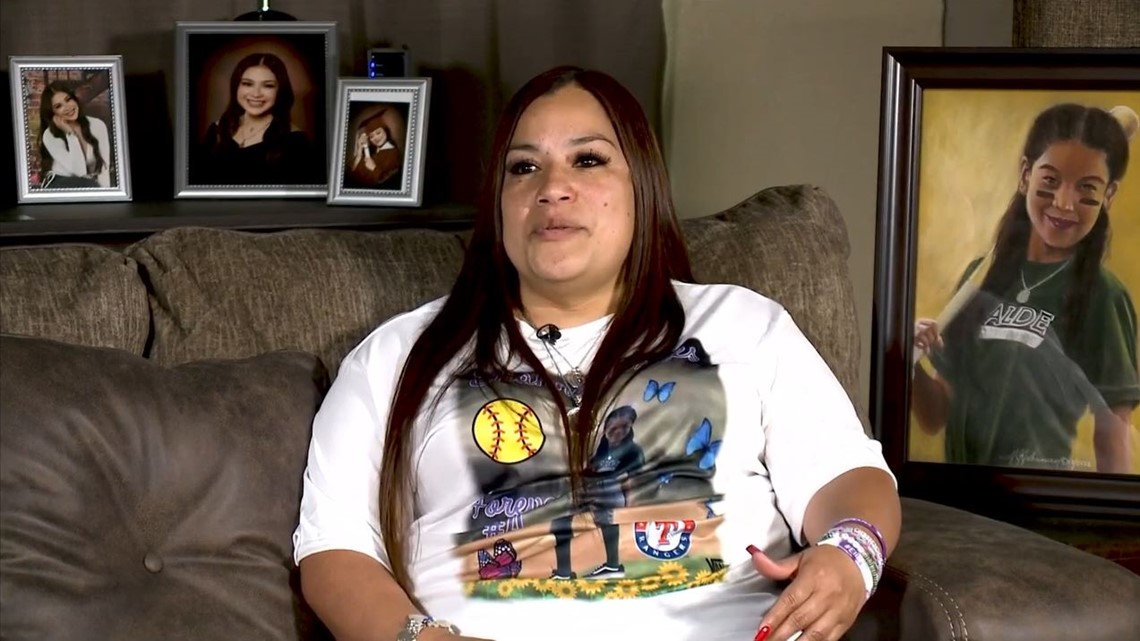 The song provided a message only music could convey.
"Mixed emotions like the part (at) the beginning, it was so comforting because it's a little girl talking to her daddy, you know, to her parents," she said. "Telling them that they're OK and everything. That's what I needed to hear, you know, like they're OK. They're fine up there."