SAN ANTONIO — The Joint Base San Antonio community shared a message of hope for September, which marks National Suicide Prevention month. They held signs with encouraging messages at the installation gates.
The 'We Care' event was held September 10. It was originally organized by the 323rd Training Squadron and Spouses Club. The goal of the event is to raise awareness about suicide.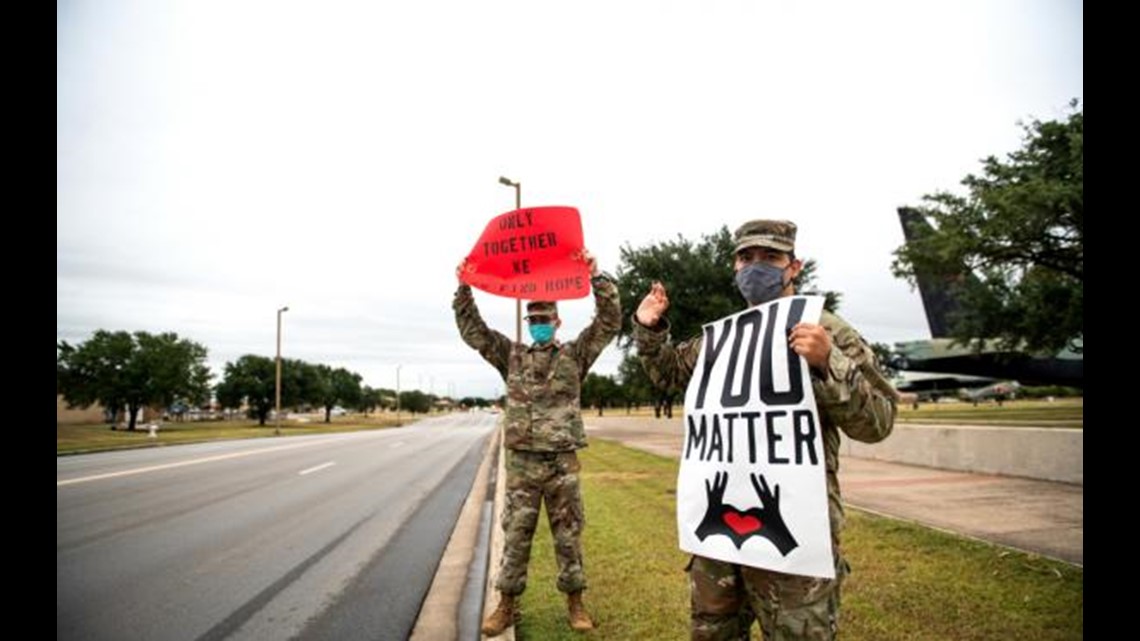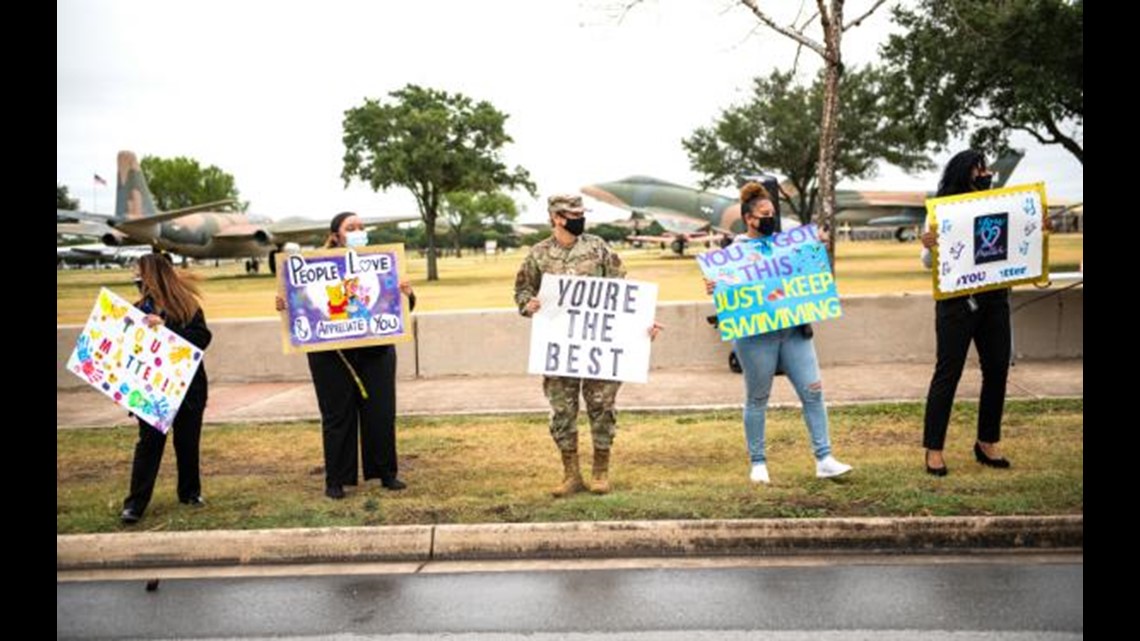 JBSA community members stood together with different signs that had encouraging messages like "you are enough" and "you're the best." This year, the event was held at all of the installations.
"Just like you would a handshake, a hug, opening the door for somebody. It's a simple gesture and to bring awareness to people," shared Jennifer Vann, JBSA-Lackland 'We Care' event coordinator. "It brought a huge impact last year and is doing it again this year. It's brought a bigger impact because we're secluded more."
There are other events planned to raise awareness about suicide and promote resilience. Retired Master Sgt. Ashley Dunning who is an Air Force Wounded Warrior ambassador, will speak at a virtual event September 16h. There is also, a virtual activity that encourages mindfulness called Virtual Meditation Mondays.