SAN ANTONIO — The LGBTQ+ community held a Black Lives Matter rally and candlelight vigil in downtown San Antonio Saturday night.
This event comes on the heels of weeks of protests following the May 25 death of George Floyd, who died while a former Minneapolis Police Officer kneeled on his neck for 8 minutes and 46 seconds. Floyd's death sparked protests against police brutality and racism worldwide.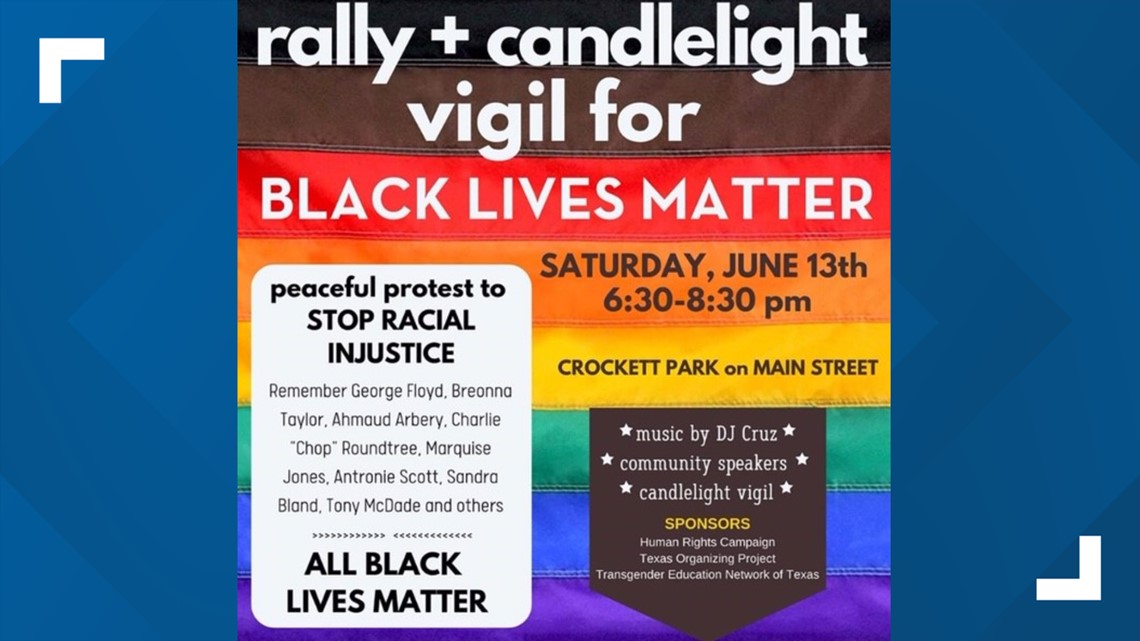 Some demonstrators organized outside of the Bexar County Courthouse around 4:30 p.m. before marching to Crockett Park. San Antonio Mayor Ron Nirenberg attended the vigil at Crockett Park, and he spoke about the importance of continuing to fight for change.
"There's a real danger in us not addressing these reforms," Nirenberg said. "If the conversation dies down, and people who are in positions of authority forget about them, and don't act on them, we're gonna be back here in another year or couple of years and the frustration will be even more significant."
Organizers distributed water bottles to demonstrators on another hot day of protests against racism and police brutality, with an additional focus on the struggles of queer people of color. A common message from protesters was that it's hard enough to be Black in America, and being a member of the LGBTQ community on top of that can be extra challenging.
According to the Human Rights Campaign, at least 26 transgender or gender-non-conforming people were killed in 2019, and 91% of them were black.