SAN ANTONIO — A fifth-grade teacher in the Comal ISD was presented with the Whatateacher Award in a surprise presentation Friday morning.
Amber Galvan, with Specht Elementary School, was presented with a tub full of Whataburger swag and Whataburger meals for a year.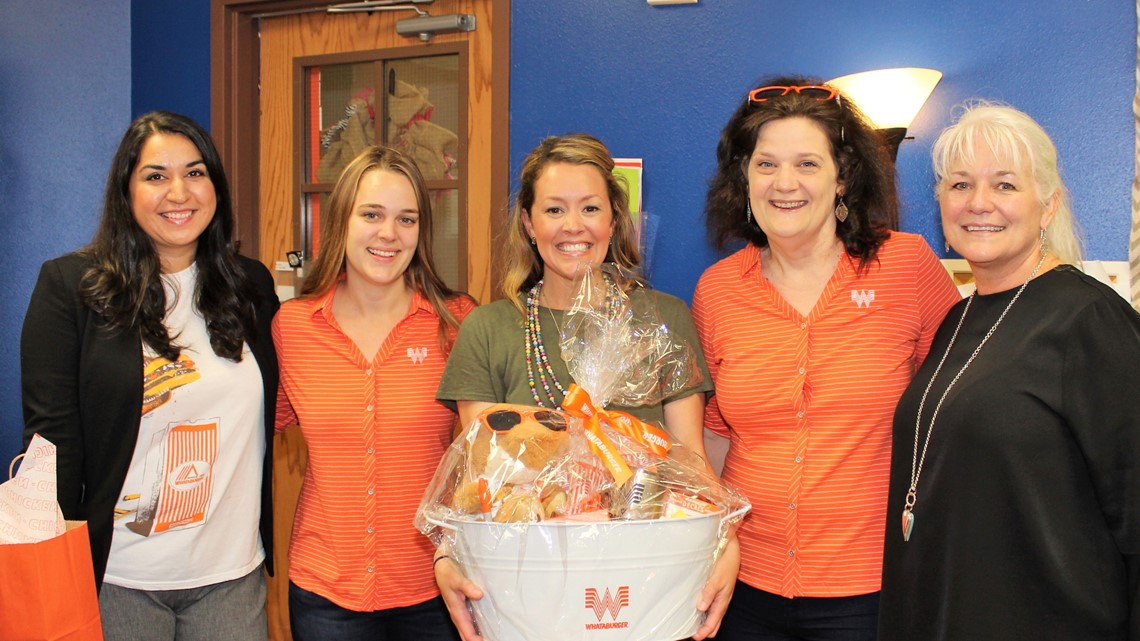 "I am overjoyed," said Galvan, who is completing her 14th year of teaching. "What a surprise and a complete honor to receive this award."
Whataburger also handed out gifts to Galvan's fellow fifth grade teachers. The students were not forgotten. The ones in Galvan's class received Whataburger swag and the entire student body received free cookies.