OREGON, USA — Mike Kiser is proud of the family he has created. The 53-year-old has a loving husband of five years he adores and a daughter in college studying law.
Throughout Kiser's Southern Oregon house are framed reminders of the people he loves and those that love him back. His framed memories, affixed to white walls, are his way of making a house a home.
Kiser's story begins in August of 2021, when he decided with his husband decided to refinance their four-bedroom, three-bathroom house in Southern Oregon. The couple found a lender to refinance their house and a home appraisal was ordered -- all part of a standard process.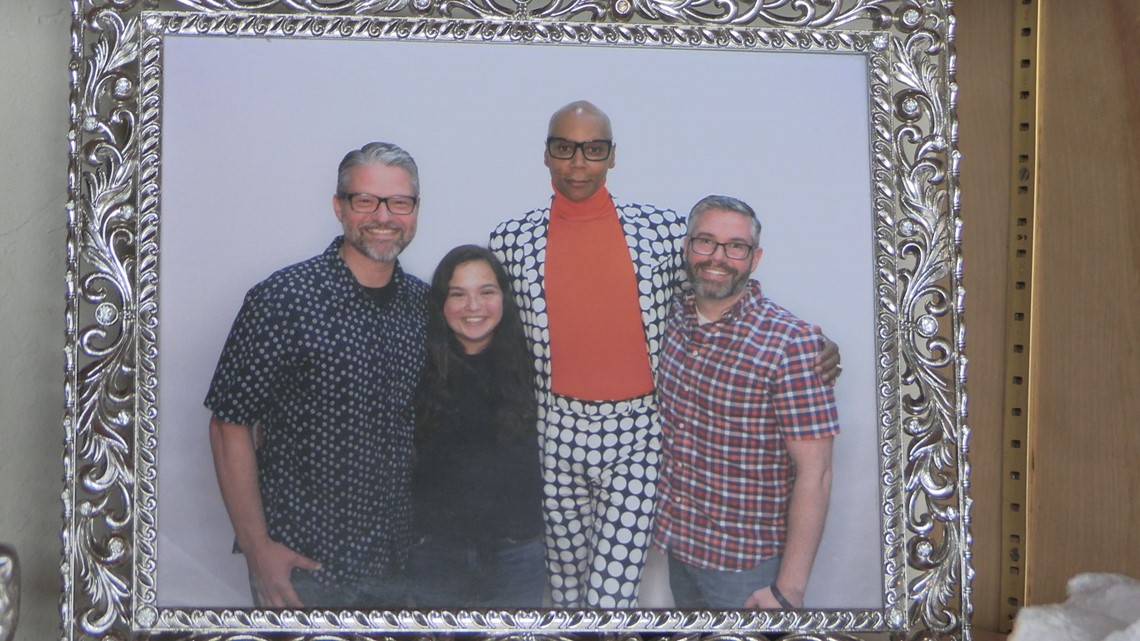 "I knew this appraisal was important because we wanted to use the money to help our daughter with college," explained Kiser who asked that WUSA9 not disclose the exact location of his house.
When the appraiser arrived at the front door, Kiser said the encounter turned out to be anything but routine.
"He seemed like, an older pleasant gentleman," Kiser said.
Once inside, Kiser said the appraiser, Steven 'Mark' Shelamer, ventured to the second floor of the house.
"He started sharing that he was new to the area, he had relocated," Kiser said. "We were having causal conversation and then at some point, he shifted. And he started sharing that he disapproved of same-sex relationships."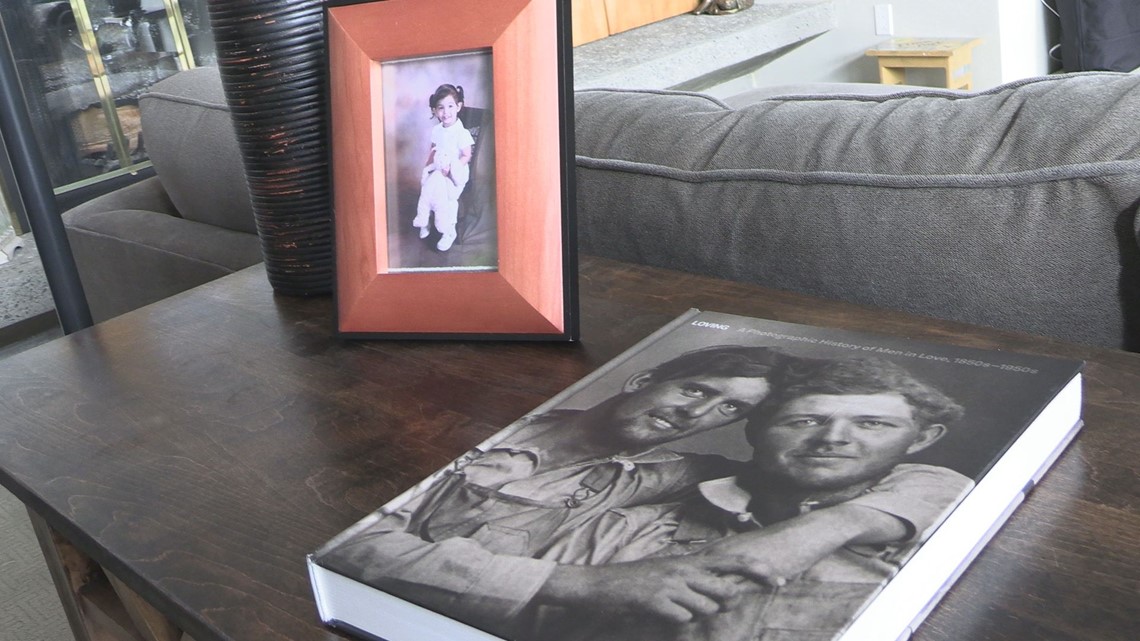 Concerned, Kiser said he excused himself from the conversation.
"When it happened, it kind of stunned me," Kiser said. "I quickly went downstairs to hide literally every image of us I as a couple."
Other keepsakes like photo albums were also tucked away, anything that suggested two men lived in the house together as a family.
"I had this feeling he was discriminatory toward us and that anything I said was probably not going to be in our favor," Kiser said.
Once the appraisal review was completed, Kiser called his lender to explained what occurred. He was informed to wait for the appraisal report to be returned. When it was, Kiser said it confirmed his fears.
"I wasn't surprised," said Kiser when asked how he reacted when the appraisal report was returned.
Based on the condition of the house and recent sales in the neighborhood, the lender expected the home to appraise around $850,000.

The appraisal report, completed by Shelamer valued the house at $625,000. Two weeks later, the couple had another appraisal performed but with a different appraiser. The second appraisal valued the house at $840,000.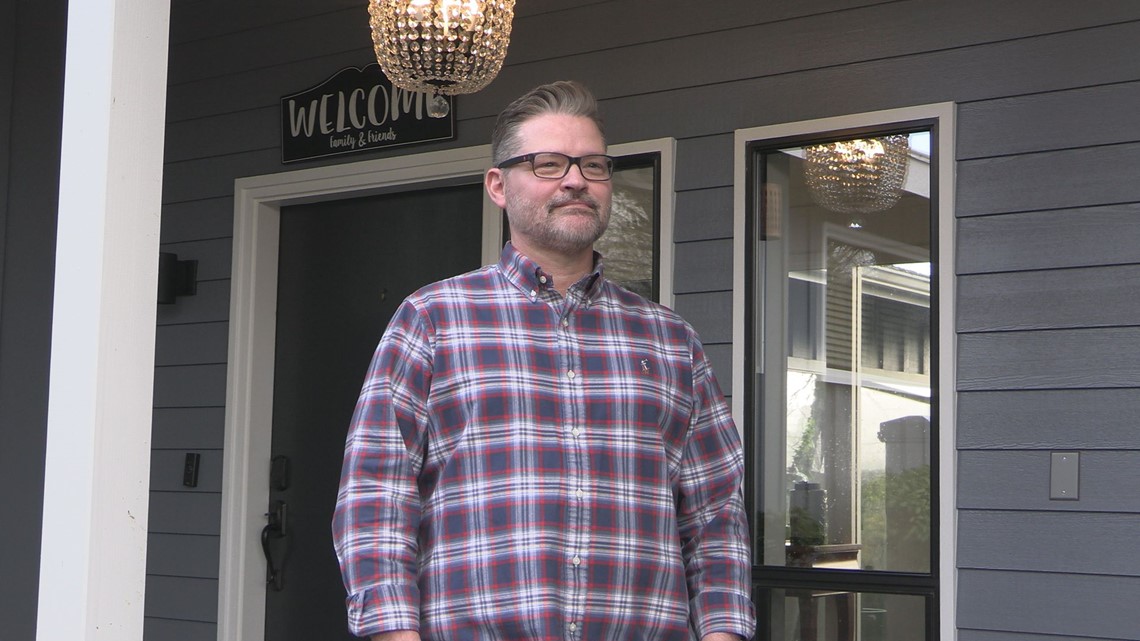 "This is my home, and I don't think he should bring his personal views," said Kiser. "I wouldn't do that to him, and this is also his profession."
In the complaint filed by Kiser's lender with Oregon's Appraiser Certification and Licensure Board, it alleged Shelamer's appraisal was "tainted" and added that, "the lender, the AMC and me, the Loan Originator, are all victimized."
The complaint added, "He [Shelamer] must be held accountable. He needs his license yanked or censured in some way."
An investigation conducted by Oregon's Appraiser Certification and Licensure Board found Shelamer failed to comply with several administrative rules like providing necessary data to justify his value assessment and using appropriate valuation techniques to assign a value to the house. None of the documented violations, however, are tied to the allegation Shelamer discriminated against Kiser and his family. Investigators were not able to substantiate that allegation.
Shelamer was ordered to complete a series of education courses covering topics like documentation, record keeping, ethics and competency. Shelamer told WUSA 9 by phone that he completed the courses. He denied the discrimination allegation and in a response to investigators called it "entirely inaccurate." He reiterated his position with WUSA 9 in an emailed response.
"I deny all allegations lodged against me. I have no further comment," Shelamer wrote.
Appraisal experts recommend homeowners suspicious of their home appraisals file a complaint or demand a reconsideration of value. If the bank refuses, don't hesitate to refinance with another bank.
"Americans should feel confident in expressing any discrimination they may have faced," said Sarah Warbelow, legal director for the Human Rights Campaign (HRC).
HRC, an advocacy group for members of the LGBTQIA+ community, said housing discrimination based on sexual orientation is common particularly among renters. Research conducted in 2013 by the U.S. Department of Housing and Urban Development found that gay male couples experience discrimination slightly more frequently than do lesbian couples. Twenty-two states and the District of Columbia prohibit discrimination against LGBTQ people. The Fair Housing Act also prohibits housing discrimination based on sex, which some courts have interpreted to include sexual orientation.
Researchers note the need for additional study as much of the available scholarly information has focused on race-based discrimination in housing.