SAN ANTONIO — Writing this story in the digital age we put down the pen and turn to our computers.
Paper, however, is still used to print out scripts.
But have you ever stopped to think of what it takes to make it?
Sharon Kopko is falling back in love with the basics.
"Most people unless you are in the stationary business are not really familiar with handmade paper, but we are getting the word out," said co-owner of Pressed Paper, Sharon Kopko.
At her company Pressed Paper each sheet starts by making the pulp.
Breaking down the pieces by hand then giving them a run through the Hollander Beater, which they named 'Max'.
"It's been around for ages and bringing it back is just a really cool thing," Kopko said. "It gives me rumples, there is just nothing like it."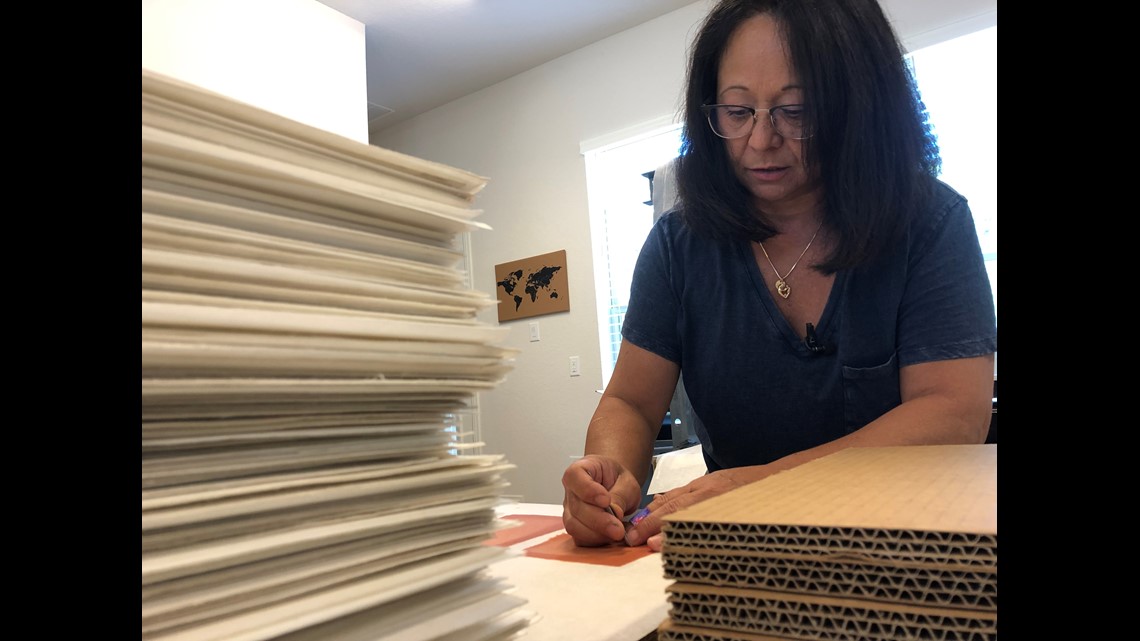 Instead of just white paper they get creative and add pigments.
"It's so fun. It's actually very relaxing. Almost like meditative," Kopko said.
Each sheet is molded by hand, making them a one of a kind.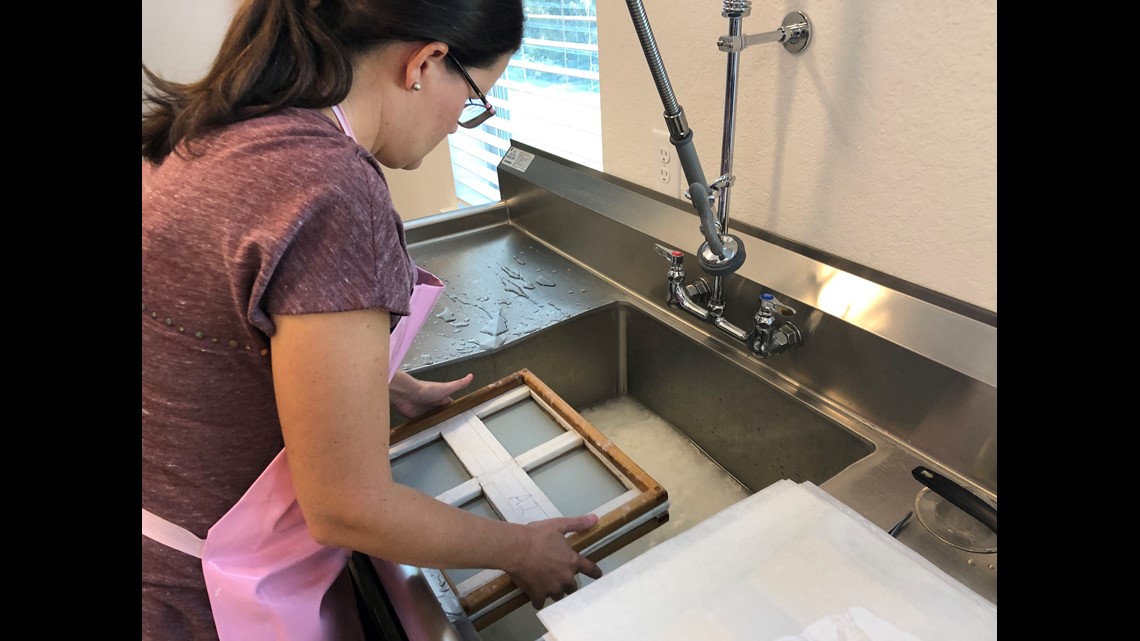 "The difference between the regular manufactured paper and handmade paper is the gorgeous deco edges," Kopko said.
It's those details that give Kopko an edge even though she's only been in business for two years.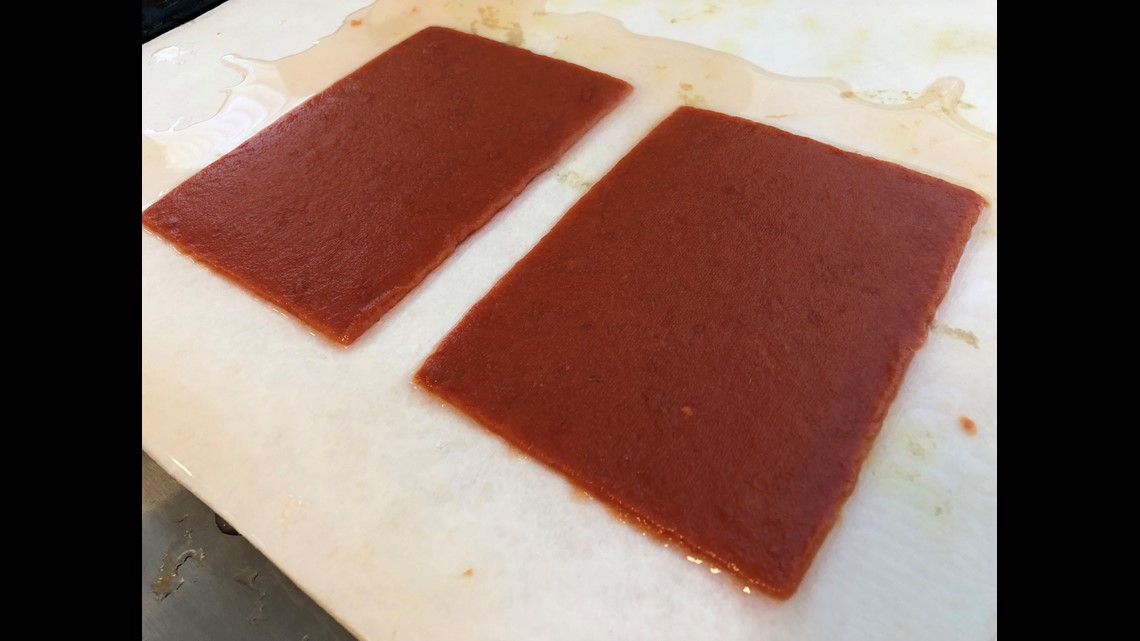 "I think the key is that people really wanted to see something, some different colors," Kopko said.
Now like Baskin-Robbins, Pressed Paper offers their product in 31 different colors.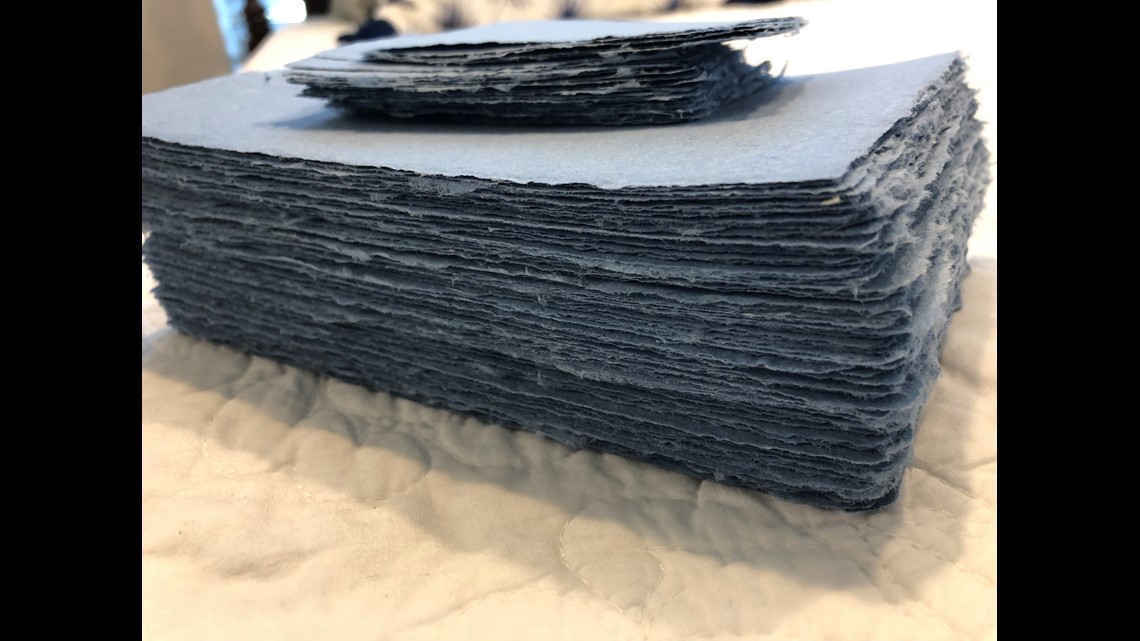 So in a day in age where the pen and paper are thrown to the side, Kopko calls herself a traditionalist with a vintage style.
"With the digital age you can create your own products online, but there is just nothing like receiving a card in the mail," said Kopko.