By noon, she was flat on the floor and covered in blood.
"I was screaming bloody murder for someone to help me," she told WFAA in tears.
Clark was approached by a customer, now identified by an arrest affidavit as 35-year-old Crue Carrington.
Carrington, Clark said, asked her for a new storage unit, and she told him she'd be with him soon.
"[Then] he just started stabbing me," Clark cried.
"He kept on doing it, and he kept on telling me, 'You're gonna f**king die, b**ch, you're gonna f**king die!'"
Clark told WFAA she tried to call 911, but that Carrington knocked the phone out of her hand.
"And I [asked him,] 'why are you doing this to me? I have grandbabies, I have kids. I want to live, why are you doing this to me?'"
Clark never got her answer.
Carrington, according to police, left after stabbing Clark approximately 30 times.
"The final number [of stab wounds] was 42," she said.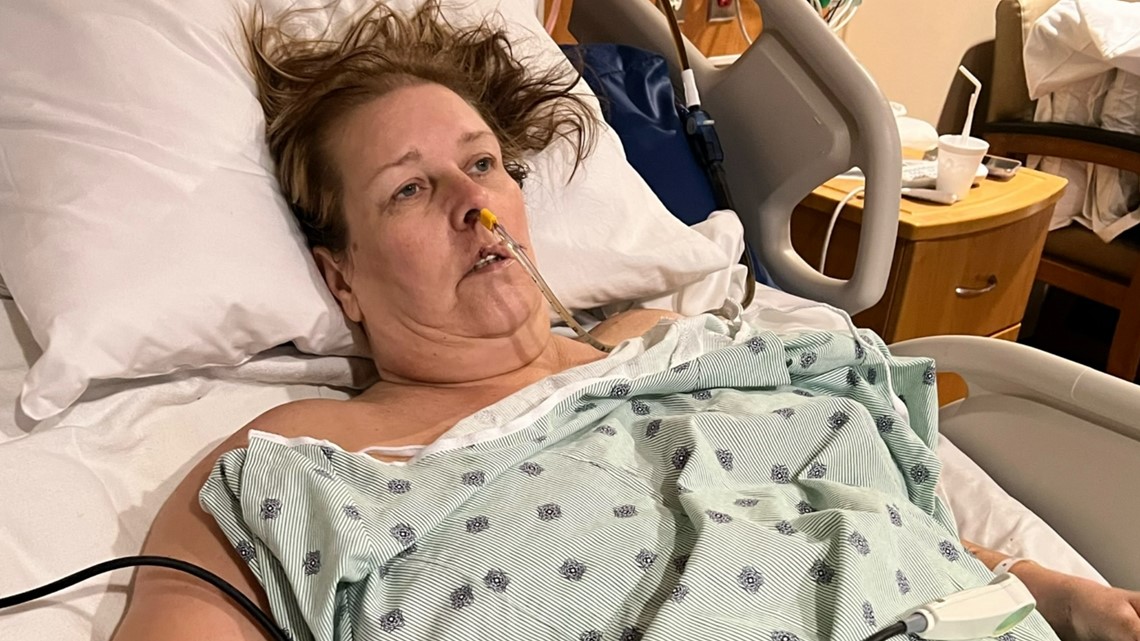 "I just felt my belly, and I pulled up my hand full of blood," Clark said.
"And I was like... I've got to get out of here, or I'm going to die. I got on my hands and knees, and I crawled up the wall, opened that door and I just ran."
Clark flagged down a bystander, who she said put her in his truck, and drove her to the hospital.
"The light turned green," Clark said. "And another car hit us head-on."
Clark said she and the bystander got in a crash so bad the car wouldn't start.
"I remember hitting the dashboard and hiding in between the two seats," she said. "I got like this really bright light coming over me and I said, 'I'm fading, I'm falling out.'"
But somehow Clark held out long enough for an ambulance to reach her and take her to Parkland Hospital.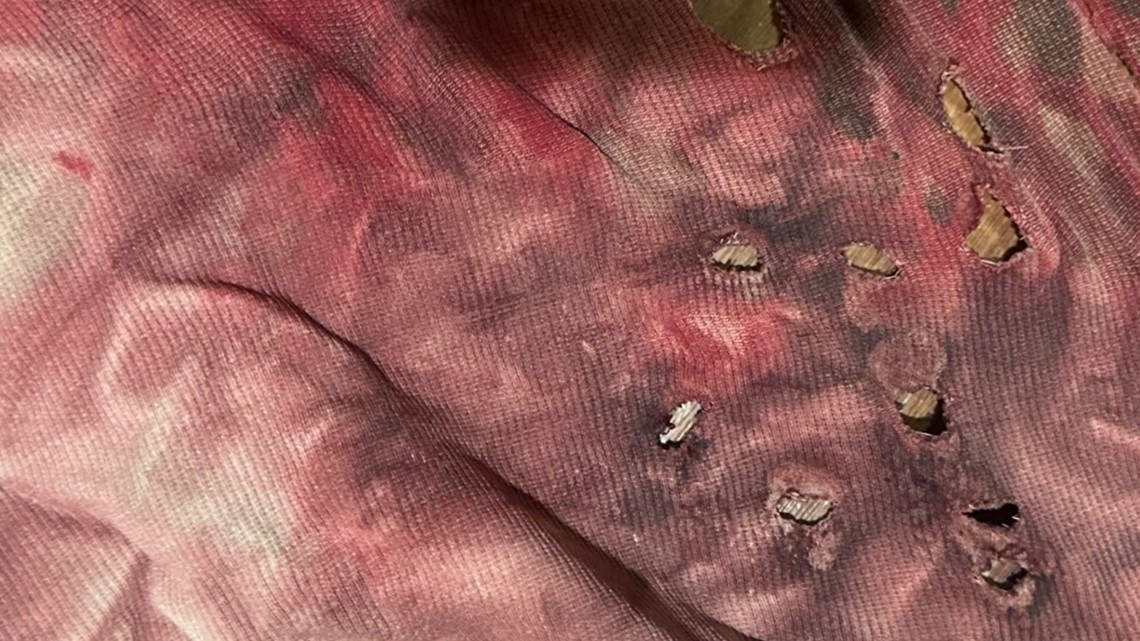 When she arrived, her surgeons discovered she'd had a stroke, got a blood clot, and had deep stab wounds to her intestines, liver, gallbladder, colon, and blood vessels.
"When I heard about [Racina,] I was honestly quite frankly surprised [she was] still alive," Dr. Dale Butler said.
Dr. Butler and Dr. Hillary Prince, both trauma surgeons at Parkland and UTSW faculty, got to work on Clark quickly.
"Check her airway, check her breathing, check for circulation," Dr. Prince said.
"You're having to focus on two concurrent algorithms of, she was stabbed, but she was also in a car wreck," Dr. Butler said. "So, it's a lot of complex medical decision-making."
Clark's children rushed to her bedside before she was taken back to surgery.
"Within seconds, we were given a chaplain," Clark's daughter, Jessica Ramirez said.
"I was just focused on her making it," her son-in-law, Mark Ramirez added.
Racina, crying, told WFAA she told her children she loved them, goodbye, and thank you.
"Just in general, thank you for letting me be your mom," Clark cried.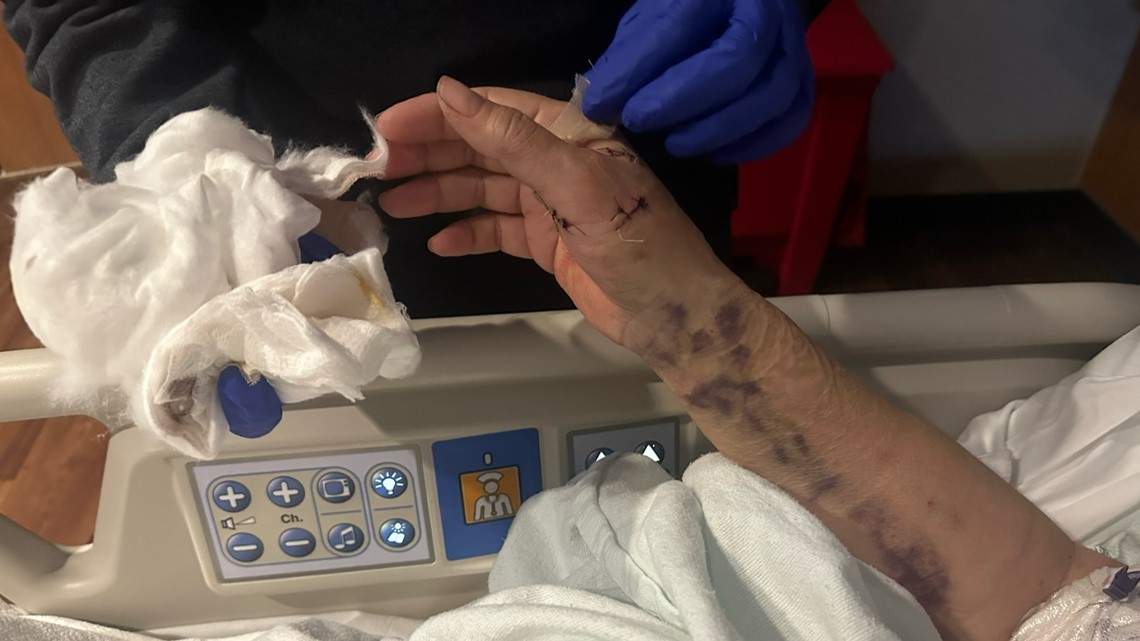 Jessica reassured her mother she'd make it out of surgery.
"She was covered in blood, covered in sheets, her face was all bloody," Jessica explained.
"[It was] basically her telling us goodbye, and her telling us we've got to be strong. And we were like, 'you're fine, you're going to be fine, you're here.'"
Three surgeries and the care of 100 medical professionals later, Racina not only survived but was also released from Parkland two weeks later.
"For a patient to be that injured, and then be discharged two weeks later," Dr. Butler said.
"I mean I was blown away by that when one of my colleagues told me she left the hospital."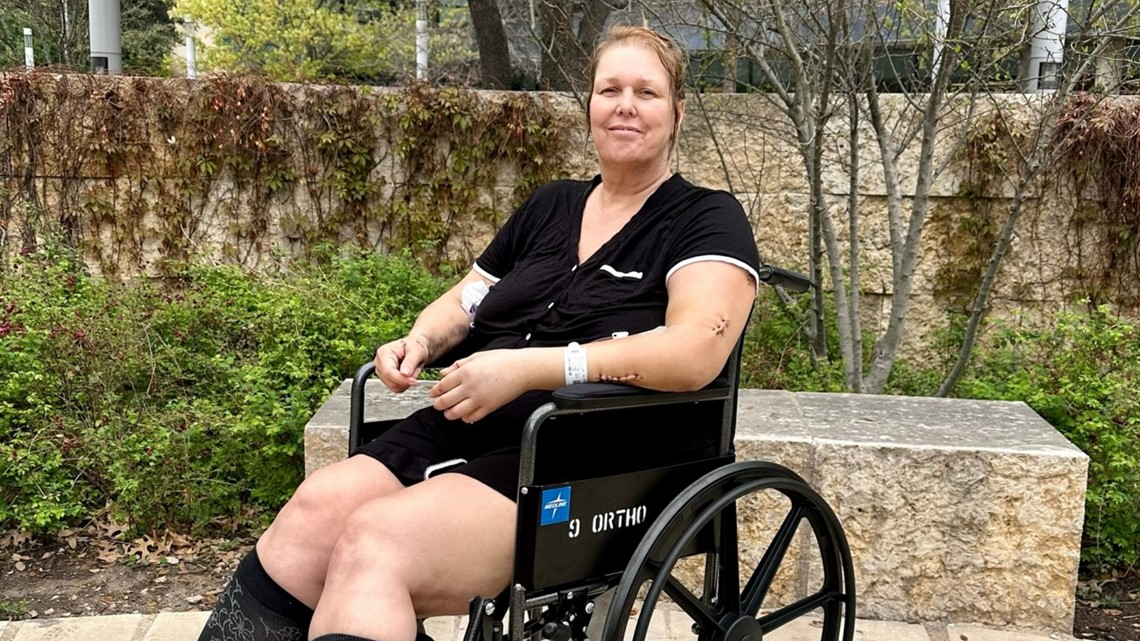 Both Dr. Butler and Dr. Prince credit Racina's fight and will to live.
"Whenever I saw her, she had a smile on her face," Dr. Prince said. "Which…I can't say that would've been my demeanor after going through something like this. But she's been truly very inspirational and very resilient."
"A lot of patients, honestly, can become depressed," Dr. Butler added. "They can just give up. And they require a lot of external motivation. But I think she was remarkable because it was all within her."
"She didn't come in acting like a victim," Dr. Prince said. "You could tell she had strength of character going into the trauma bay."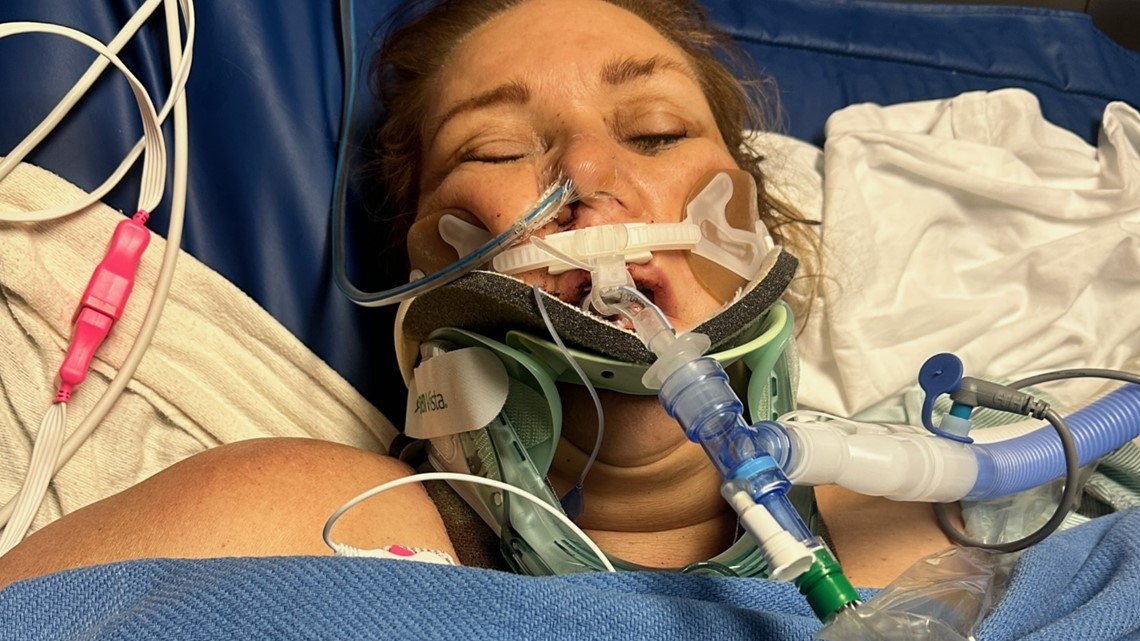 Clark's strength and character are just as evident as she recovers from her daughter's townhome, where she invited us to come to speak with her.
"I feel like if [my story] touches one person out there, to help someone else, then I've succeeded."
Clark told WFAA she wants our viewers to know they have a fight in them, too.
"She's helping someone else, with her story and her strength," Mark said.
Clark said she also shared her story to send a message to the man accused of nearly killing her.
"I want to look into his eyes because he looked into my eyes every time he stabbed me," she cried. "And I want to look back at him and tell him, 'you're not taking this one…I'm gonna take you down. You're not taking me down...And you don't mess with women. Because there are some strong ones out there.'"
A GoFundMe has been started to help pay for Clark's recovery. Anyone who wishes to donate can do so by clicking here.