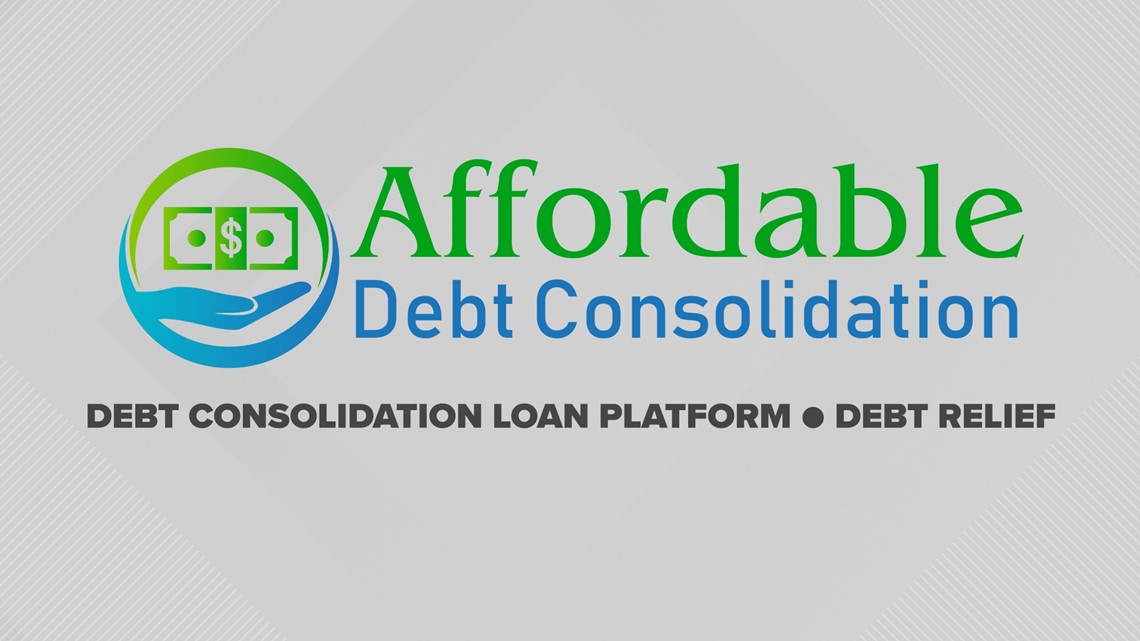 This KENS 5 City Pros business listing is a paid advertisement sponsored by Affordable Debt Consolidation.
Shop debt consolidation loans in San Antonio using their affiliate platform of debt consolidation lenders. Additionally, their Texas debt relief service provides Texas residents with up to 40% lower fees than out-of-state debt relief competitors.
Affordable Debt Consolidation, an official KENS 5 City Pro, is state-licensed, 100% veteran-owned, accredited, and A+-rated by the Better Business Bureau. Read their reviews on the Better Business Bureau website, then compare their local advantages offered exclusively to Texans versus out-of-state competitors. Affordable Debt Consolidation provides several solutions to resolve your overwhelming debt to meet your specific needs and goals.
Whether you are carrying balances that never go down, struggling to make your minimum payments, falling behind, or facing collection lawsuits from creditors, speak to one of Affordable Debt Consolidation's friendly and knowledgeable Texas debt specialists. Call 210-503-1099 to find out how much you could save and how quickly you could be debt-free. Phone and office consultations are free, and there is no obligation.
As a San Antonio headquartered company, Affordable Debt Consolidation understands the needs of Texans with twenty years of experience helping Texas residents find the best solution for overwhelming debt. These options include:
An affiliate platform to shop for the best debt consolidation loans. There is no fee to apply and reviewing offers will not impact your credit score.
Affiliate Credit Counseling programs to lower interest rates without new loans.
Texas Debt Relief programs to negotiate forgiveness of a large portion of your debt balances. Find out if you can resolve credit card debt and personal loans in as little as 24 to 48 months with a monthly cost that may be less than half compared to making minimum payments.
Assistance to resolve creditor collection lawsuits for much less than owed in most cases.
Referrals to a highly rated Texas bankruptcy law firm upon request if you would like to compare bankruptcy to non-bankruptcy debt relief options.
Affordable Debt Consolidation's San Antonio office is conveniently located next to North Star Mall. Leave your debt behind and find financial freedom today! Call, text, or contact them on the website link below to request your free and no-obligation consultation phone or office consultation. Ask your debt specialist about Affordable Debt Consolidation's lowest debt relief fee guarantee.
Affordable Debt Consolidation
Address: 40 NE Loop 410, Suite 340, San Antonio, TX 78216
Affordable Debt Consolidation is a DBA of Debt Redemption Inc, registered with the Texas Secretary of State. Texas Debt Management License #1900064636-2158711.
This KENS 5 City Pros business listing is a paid advertisement sponsored by Affordable Debt Consolidation.