SAN ANTONIO — Thanksgiving is just three weeks away and thousands of retail workers and shoppers will be able to enjoy the holiday this year. So what's open and closed?
For many of the largest store chains, Black Friday will actually begin on Friday this year.
What's closed on Thanksgiving?
Walmart
Target
Home Goods
Best Buy
Macy's
Kohls
Trader Joes
Barnes and Noble
Costco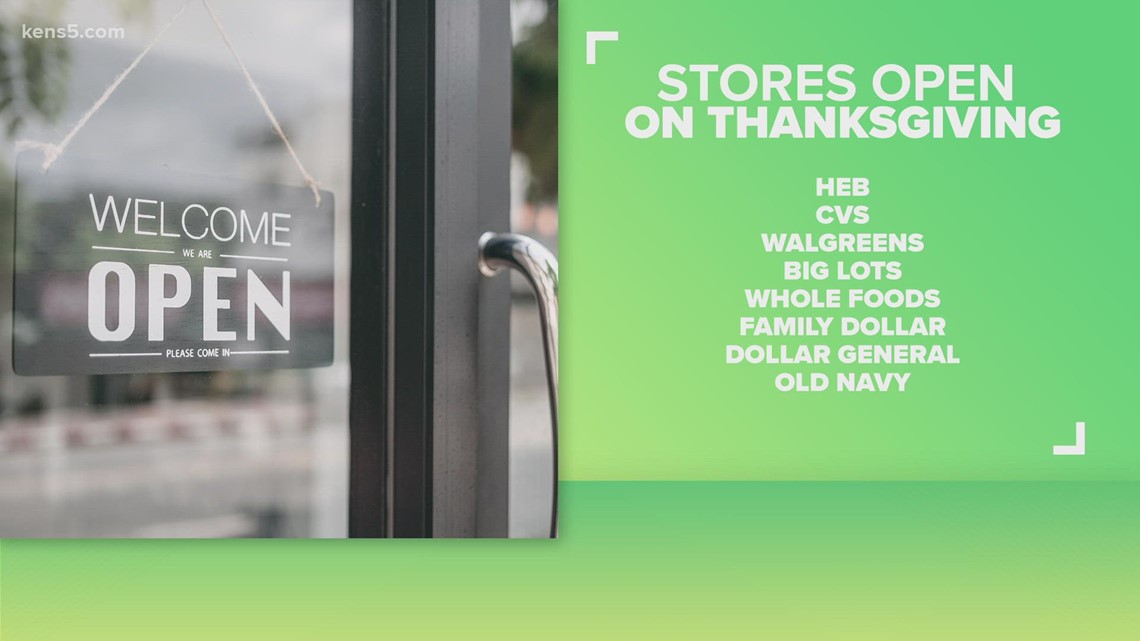 Here's what's open on Thanksgiving:
CVS
Walgreens
Big Lots
Whole Foods
Family Dollar
Dollar General
Old Navy
H-E-B (open until noon on Thanksgiving Day)