CAMERON, Texas — The Cameron Police Department shared one of the many letters, cards and messages they have received following the tragic death of Sgt. Joshua Lee Clouse.
This drawing comes from Special Olympics Athlete Matthew, who wanted to show Cameron PD his support by creating a wonderful portrait.
Matthew also included a letter with his drawing that had a few different requests. An important one being that he wanted to share his drawing with Clouse's family and friends.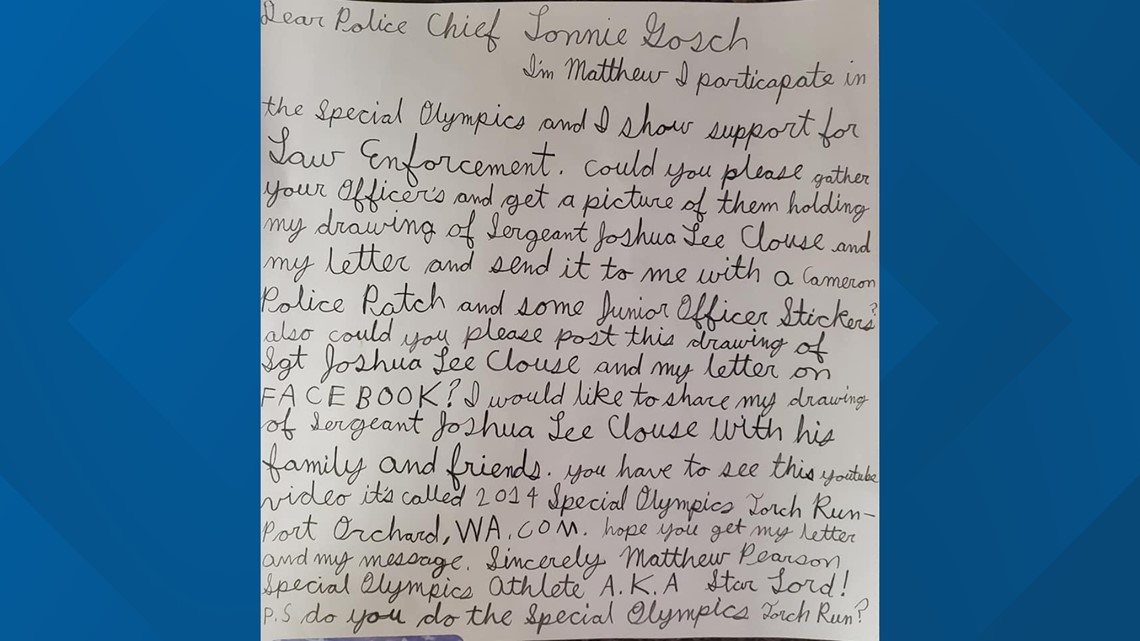 In the letter, Matthew shares his support for the police department and law enforcement in general. He wants to be able to promote his support as he asks for stickers and a group picture of the other officers.
Cameron PD followed Matthew's request and posted it on its Facebook page and stated, "Matthew...Here you go buddy! We are honored to share your artistic try with the world! Thank you."