For the past seven years, 14-year-old Jordyn Perez has made it her annual mission to collect and deliver toys for the hospital's children. Dozens of toys have turned into hundreds – everything from colored pencils and books to dolls and board games – as she works to grow her donation each passing year.
It all began when her mother in 2016 suggested they celebrate Jordyn's 8th birthday with a charitable effort.
"I thought that it was a really cool idea," Jordyn says. "Now I very much prefer giving than receiving."
Click through the slideshow below to see how Jordyn's donation has grown over the years.
LOOK: How one San Antonio teen's birthday toy donation has grown over the years
Her family spent about a month and a half shopping and collecting toys from friends, family, neighbors, teachers, strangers via an Amazon wishlist—anyone who was willing to pitch in. The toys were dropped off at Baptist just in time for Christmas.
Jordyn attends NEISD, and the district this week gave her a Facebook shoutout for her ongoing effort.
"It was such a blessing to get to interact with the kids again this year in the playroom," said Jordyn's mom, Sondra. "We haven't been able to do that since pre-COVID."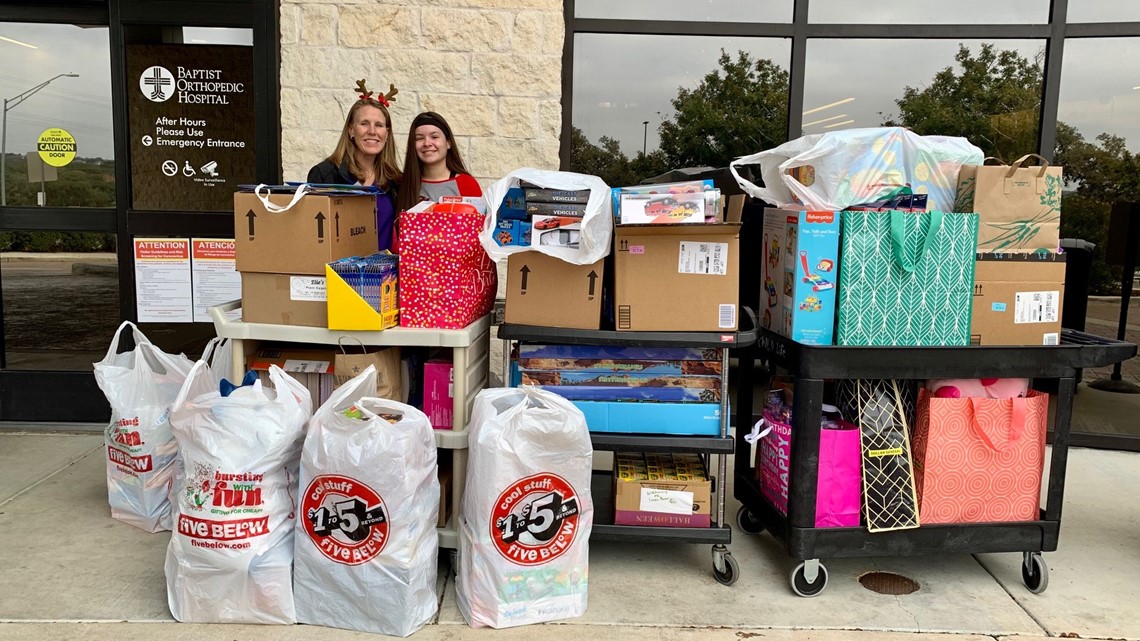 As for how many toys they gathered this time around in total, Jordyn's family says the collection has simply gotten too big to count.
"We've got absolutely no clue," the teen said. "But it was an extreme amount."
>TRENDING ON KENS 5 YOUTUBE: