PEARSALL — Melanie Garza became Pearsall High School's first homecoming queen with special needs on Friday Night.
The 18-year-old was all smiles since her nomination. She made history Friday night.
Garza was nominated by her peers. They voted her in as one of three finalists. Students cast their final ballot on October 4. The decision will be announced during the halftime of the Mavericks' game Friday night.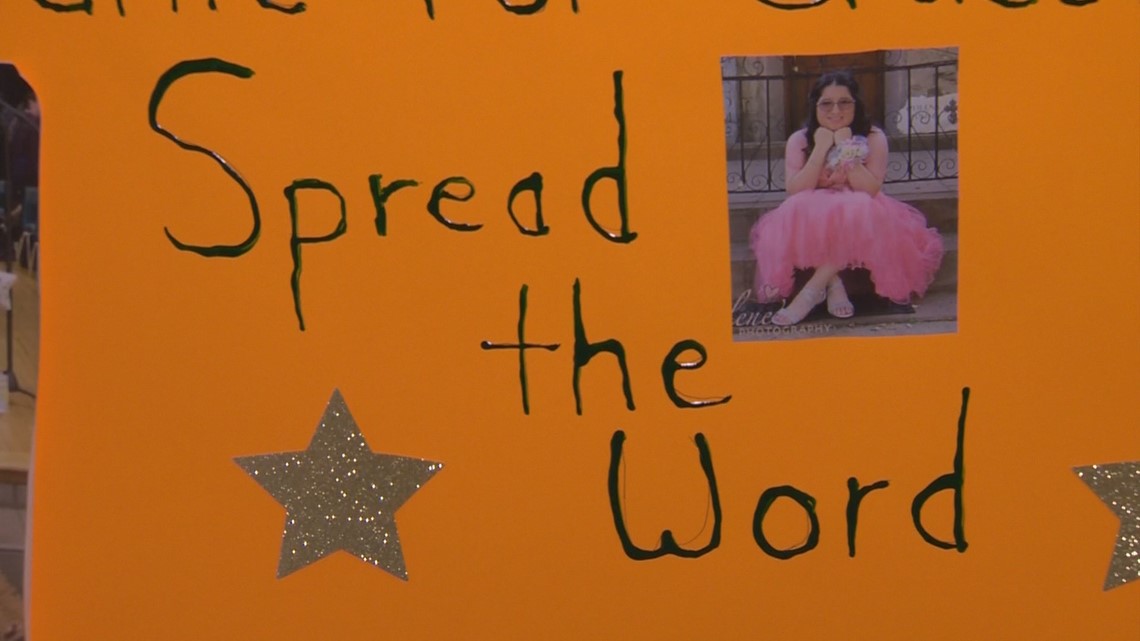 Principal Sharon Neumann says that Garza is a good student whose pleasant disposition and smile cause her school to step up their game.
"Whether she wins or whether she doesn't, the fact that she was nominated, the fact that she was in the top three says something about the class," Principal Nuemann said.
Priscilla Esquivel says that it's been a journey for her daughter. This is a day she did not see coming based on what doctors said.
"A slight mental retardation," Esquivel described. "She has anxiety disorders and a learning disability,"
None of those stopped Garza from going to school, participating in the band, being active in church, and campaigning for homecoming queen.
In fact, she's even been working on her royal wave. She thinks it will go beautifully with her black dress and excitement for this special moment in her life.