NORTON, Ohio — Kim Miller, of Norton, Ohio, just found out where she came from. Search angels, Janet Rinardo Travis and Lynette Caton Bryan shared the news on a Zoom call last week.
"So we found a birth record for who we think you are. We think you were born as Virginia Mesko," Lynette said while holding up pictures. "This is Juliana Mesko ... who is your mom."
Kim, who became emotional, said this: "This is mom? Beautiful."
Finally, the face she's dreamt of for 62 years, was right in front of her.
"I can picture a face. And I'm so glad. I'm so glad," Kim said through tears.
The news, was bittersweet. Because for her whole life, Kim's birth mother lived just down the road.
"She was born in 1937 and she did pass away in April of 2016. She lived in Akron," Janet told Kim.
"Oh my God. So she was still around?" Kim asked. "God, she just lived in Akron ... amazing."
If only. That's how many people would feel. But Kim? She's just thankful.
"I just wish it could have been sooner, but that's okay. I am Virginia. I have a name," Kim told us.
Kim's journey, is far from over. A woman named Debi Ball reached out to Kim on Ancestry.com a few weeks ago. She told Kim she was a biological cousin, on her maternal side.
Janet and Lynette did some research and prepared to share some news on a Zoom call with the two family members, but neither Kim nor Debi were expecting the life changing information they would hear on that call.
"Your sharing of your DNA really helped kind of secure the final answers," Lynette told Debi, before sharing some surprising results.
"You do not match Kim on your maternal side. You do match her on your paternal side," Lynette continued, while holding up a picture. "We had determined that you and Kim were Colegroves, and that Mr. Colegrove was more than likely both of your fathers."
"Oh my God!" Kim exclaimed. "Oh my God!"
Kim and Debi were not cousins. They were half sisters.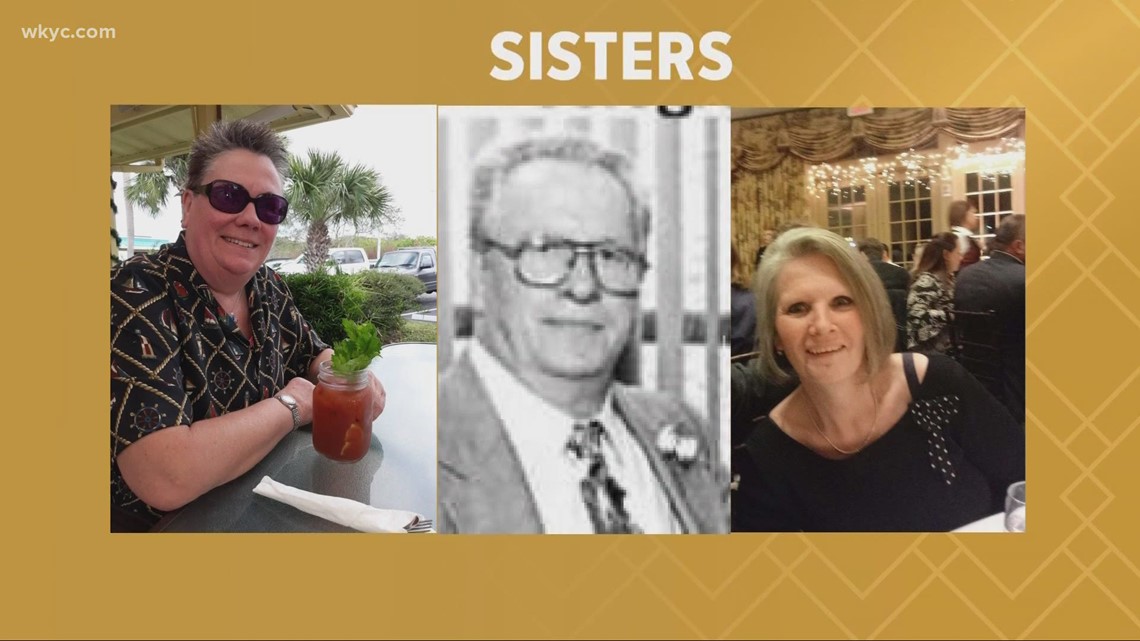 "It's mind blowing. I thought Kim was my first cousin."
Kim, who had no clue she had any siblings said:
"I have living siblings. You have no idea."