SAN ANTONIO — One of the wonderful SJRC initiatives is their Parenting Program. Whether families are having their first child, their fifth, whether they are adopting or even grandparents raising grandchildren, the program is able to offer assistance.
Parent educators are able to provide information, resources and support to help children develop during those very early crucial years. It should not be considered any sort of cry for help. It is not that. If any new mother feels she doesn't have all the support she needs, this program can help with exactly that.
We visited with one new mother who offered her thoughts on what the program has done for her.
"I think it has made me more confident as a mother," said Cat. "It has helped me better understand my child. I think I'm constantly learning that you will never (fully) understand parenting ever," she continued. "You are constantly learning new things. It just gives me more insight on what to prepare for in the months ahead.'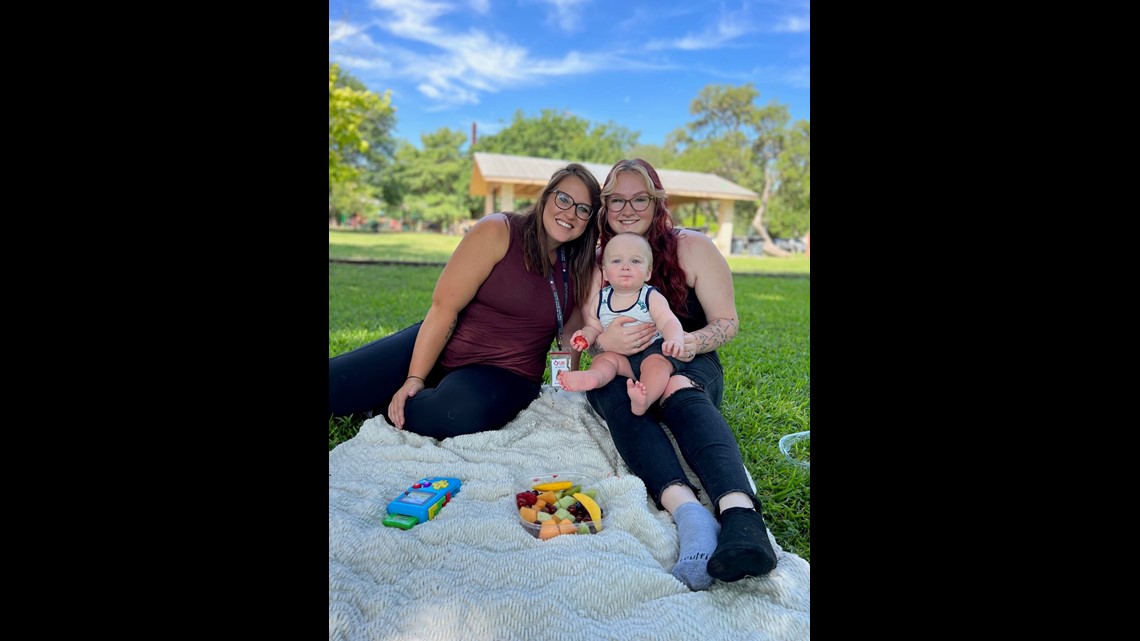 Cat learned about the program from a friend who had connections with the program and says she was nervous at first not knowing what to expect, and the reaction others might have to her participating. "I didn't want people to think that, oh, she needs a parent mentor," she said. "I think that his how lots of people think, but it helps you understand your child, and it makes your much more confident as a parent," she added.
SJRC parent mentors are available at all times, and that had meant the world to Cat. "If you need help at 3am and you need someone to call, your parent mentor would be the person to call."

Cat says that she is doing fabulous these days. "I'm doing great. I just got a job. I was a stay at home mom after my son was born, but I'm working again, and even considering going back to school," she said.
Cat told us the SJRC program has one hundred percent made her a better mother all the way around. "This program has built me into the mom I am, and I don't think I'd have the knowledge I have without it."