SAN ANTONIO — It's a package deal is what siblings Tristan, Zoe and Zayla want you to know! They're 14, 11 and 5, and they're not currently living together.
The best scenario, for the three of them, would be an adoptive home that would welcome all three of the sibling group trio. And that statement couldn't be any more true for the oldest, big brother Tristan.
"It means a lot to me," he said. "I wouldn't know where to begin. For one it gives me a sense of hope that I'll be able to get back with my sisters."
We met two of three, the two oldest, this week at Urban Air in New Braunfels for some scheduled visitation time, and that's where we had the opportunity to visit with Tristan and Zoe.
The youngest, Zayla, was not able to attend, but it was easy to see the love between all three even without her presence.
"Zayla is know for her cuteness," said Zoe. "I'm very jealous of that because I'm supposed to be the only cute one," she added, smiling.
Tristan said he believes this is his purpose in life, to help protect his two younger sisters, something he would do really well in any adoptive loving home.
"It would give me a place of belonging. It would honestly make my life a lot easier. I wouldn't be living with a bunch of people I barely know," he said.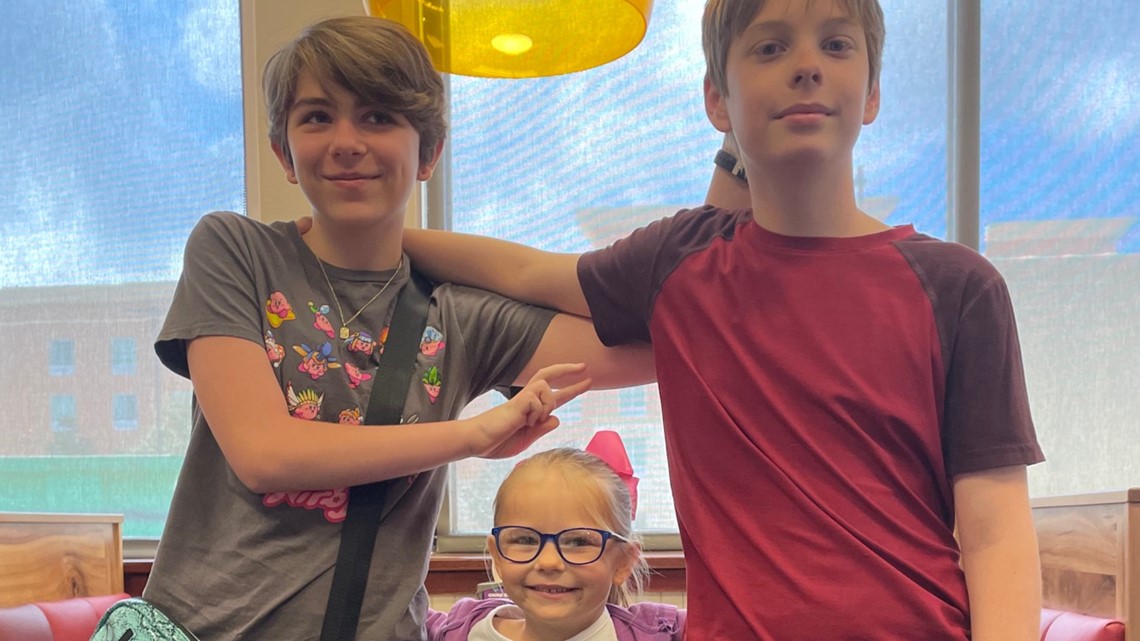 The middle kiddo, Zoe, who met along with Tristan that day, is high functioning autistic, but doing wonderfully. She had this message about what life in foster care has been like for her.
"Being in foster care is different than real life," she said. "You might not know the foster care kids have a harsher life than you."
Tristan shared with us that he's living at his current foster placement for eleven months and that it's never entirely easy.
"Your friends come and go faster than you can believe," he said.
It was wonderful to Tristan and Zoe interact as siblings during their time together this week. They don't get to see each other near enough, none of the three do. I certainly think they would thrive with an adoptive family that wanted to open their hearts and their home.
I told Miss Zoe that I thought she was a super star young lady and that any family would be blessed to have her in their home. And her response? 'I guess so,' she said. I know so, I responded. She smiled and laughed with happy feeling that you can see in people. Tristan said he wants his Forever Home in every which way, and he thinks eventually that will happen for he and his siblings. We hope so, too! You can contact www.sjrcbelong.org.
You can contact the SJRC Adoption Specialist at 512-944-3685.