SAN ANTONIO — Six puppies who were found abandoned inside a crate on the southeast side of San Antonio deserve a much better life than they've had thus far.
The park was closed at the time, but an SAPD officer got there quickly to unlock the gate and rescue the puppies. When they approached the towel-covered crate which was at the back of the park, the headlights shined and several pairs of eyes reflected back at them.
When officials got a little bit closer, they saw there were six puppies huddled up inside with the empty motor oil container, waddling in their own excremement.
They were taken to ACS where they were cleaned up, fed and loved.
The pups also got new names! The pooches are all named after famous country music artists. Say hello to George Strait, Loretta Lynn, Dolly Parton, Shania Twain, Willie Nelson, and Patsy Cline.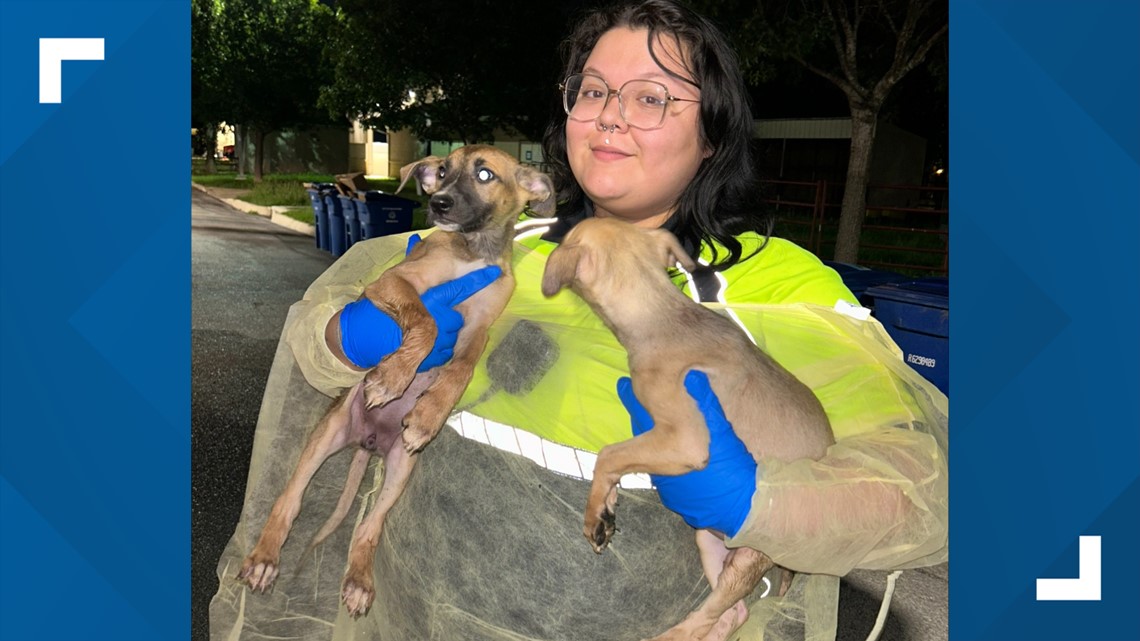 Now these 5-month-old pups are ready for someone to give them a loving home.
"They deserve all the love and comfort that they clearly haven't experienced much of so far in their lives," said City of San Antonio Animal Care Services. "Consider opening up your heart and home and adding one of these adorable pups to your family."
Contact ACS to find out how you can be their hero and bring one or more home with you.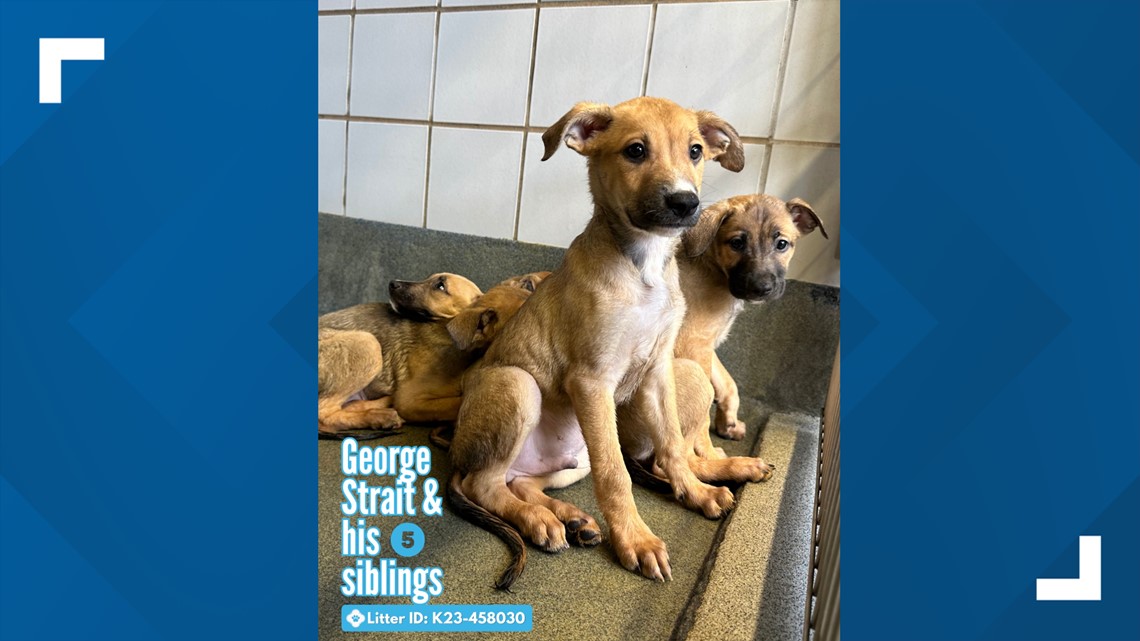 Since going on the air in 1950, KENS 5 has strived to be the best, most trusted news and entertainment source for generations of San Antonians.
KENS 5 has brought numerous firsts to South Texas television, including being the first local station with a helicopter, the first with its own Doppler radar and the first to air a local morning news program.
Over the years, KENS 5 has worked to transform local news. Our cameras have been the lens bringing history into local viewers' homes. We're proud of our legacy as we serve San Antonians today.
Today, KENS 5 continues to set the standard in local broadcasting and is recognized by its peers for excellence and innovation. The KENS 5 News team focuses on stories that really matter to our community.