SAN ANTONIO — Tea has always been a staple for Hope Perini.
"I actually have been drinking tea since I was a teenager," The Armchair Anthropologist Tea Co., owner, Hope Perini said. "My grandmother used to keep it in her pantry and it was always a bagged tea and it was my go to drink."
As her tastes changed she experimented with loose lead teas.
"I started blending my own tea as a self-care act. I worked with victims of family violence and this is how I dealt with that," Perini said.

That sparked her search for more flavors.
"So I like stronger spiced teas so I like things that are black teas with ginger and cinnamon and clove and the stuff on the shelves just wasn't feeling that need," Perini said.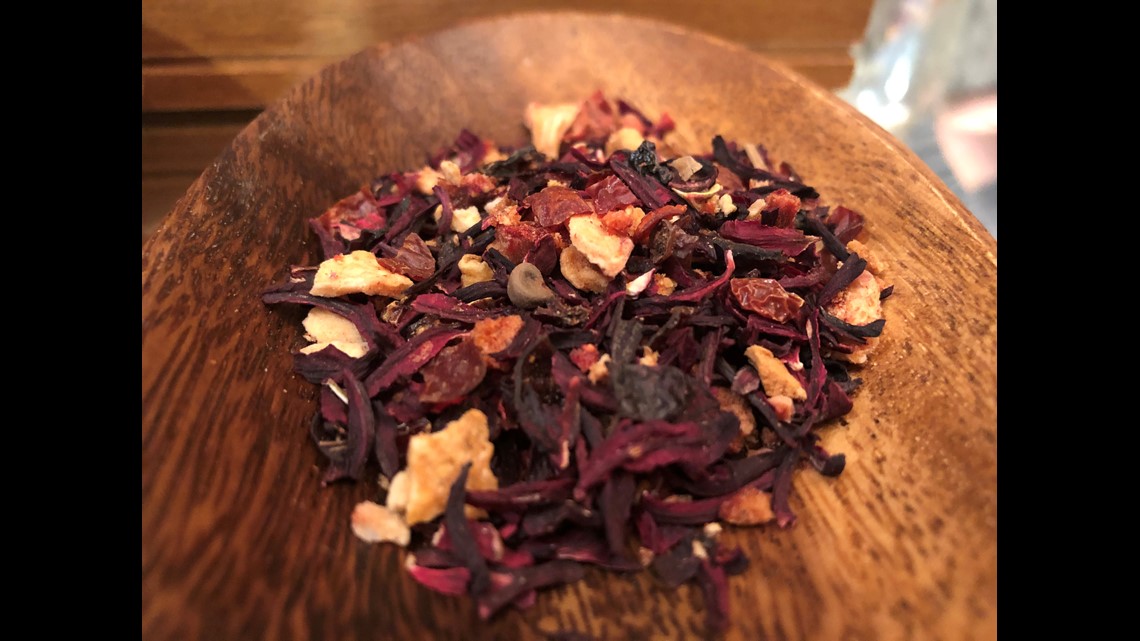 When her family moved to San Antonio the need to be home with her children led Perini to turn her love of tea into a full time business.
"One, I like the freedom of being able to create my own as a creative piece," Perini said. "It actually has been fantastic for my family."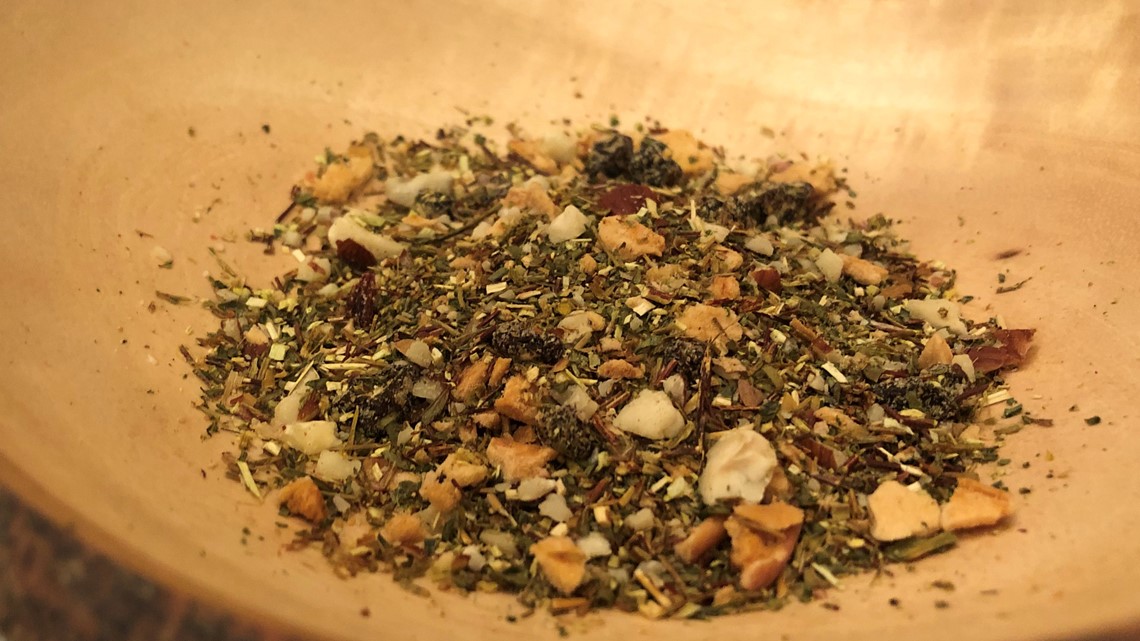 Hand grinding her own herbs then testing out blends, The Armchair Anthropologist Tea Co. now has more than 30 tea varieties.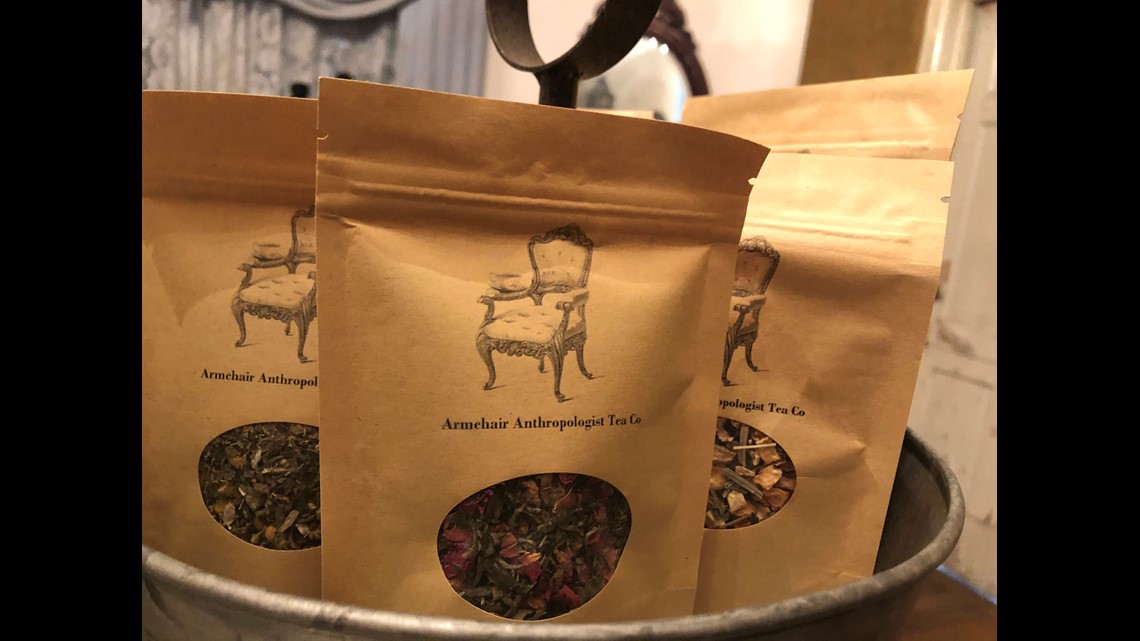 "The flavor and it's extremely soothing. I always say a cup of tea soothes the soul and for me it does," Perini said. "And the reactions I get from people is just the icing on the cake. Knowing that somebody else likes it."