SAN ANTONIO — The words 'All Are Welcome, Love Conquers Hate' will soon be painted underneath a 3,500 square foot mural on the backside of Travis Park Church, finishing off a months long mural project to commemorate the church's 175th anniversary and the Raising Hope, Anchored in Faith fundraising effort.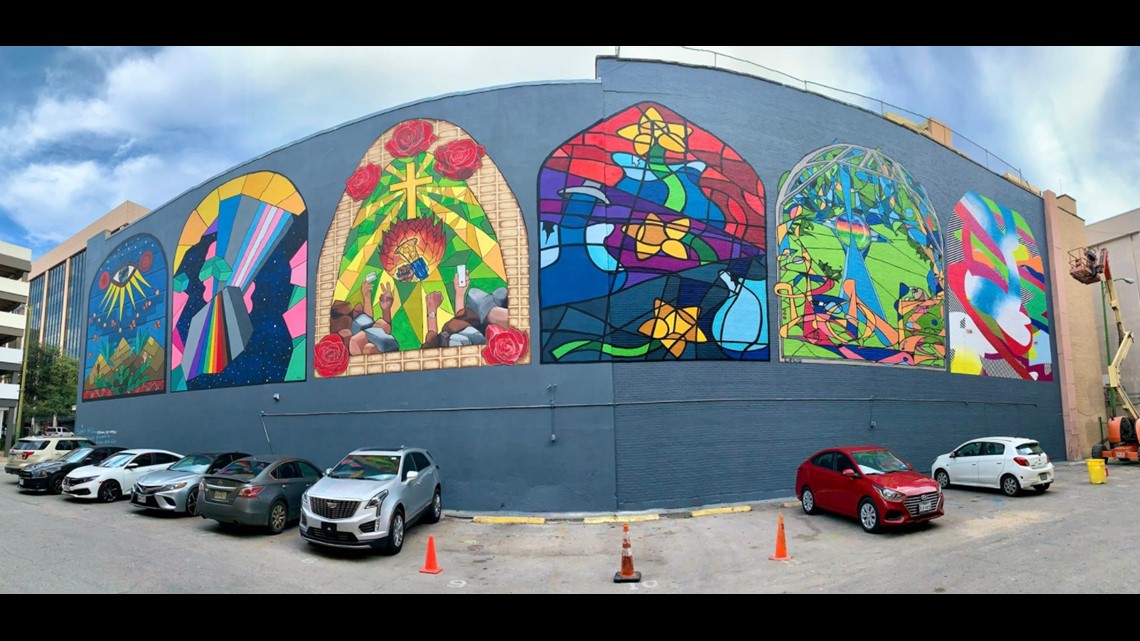 Albert Gonzales is one of the artists on the project. He was selected last May to work on the project alongside five other local painters to spotlight social issues, diversity and inclusivity. His piece is based off his Wabi Sabi series, which uses flowers to tell stories.
He also has other artworks around town including a mural of Manu at Southtown 101.
"My mural is focused on the homeless situation. It took me close to six days and the weather in late November was off and on but once I had a window of opportunity I painted for as long as I could," said Albert Gonzales.
Each mural is painted based on a societal theme and resembles stained glass windows.
"We just want people to walk away inspired," said Gonzales.
Gonzales wants the images to also inspire the people the church serves, which tends to be the homeless and LGBTQ community.
"I love how the art brings a smile to their face because they know what the church is about," he said.
Finishing touches are still be added to the mural but Gonzales said it's expected to be finished soon.