When the pumpkin spice hype is high, leaves start falling off trees and temperatures start dropping – at least seemingly everywhere but South Texas – it also means we're in the annual transition period for movies. September is all about the onslaught of film festivals and beginnings of Oscar considerations, for better and for worse. Out with the Avengers, in with the star-studded awards vehicles.
And if the buzz from festivals in Venice and Toronto in recent days are any indication, the fall movie season is to be an exciting one, with an eclectic variety of movies hitting theaters, streaming services and the cultural conversation.
Consider this your guide over the next couple months as you decide which dates to circle on your calendar and which should be on your radar come the announcement of Academy Award nominations in January.
THE BLOCKBUSTERS
"Star Wars: The Rise of Skywalker"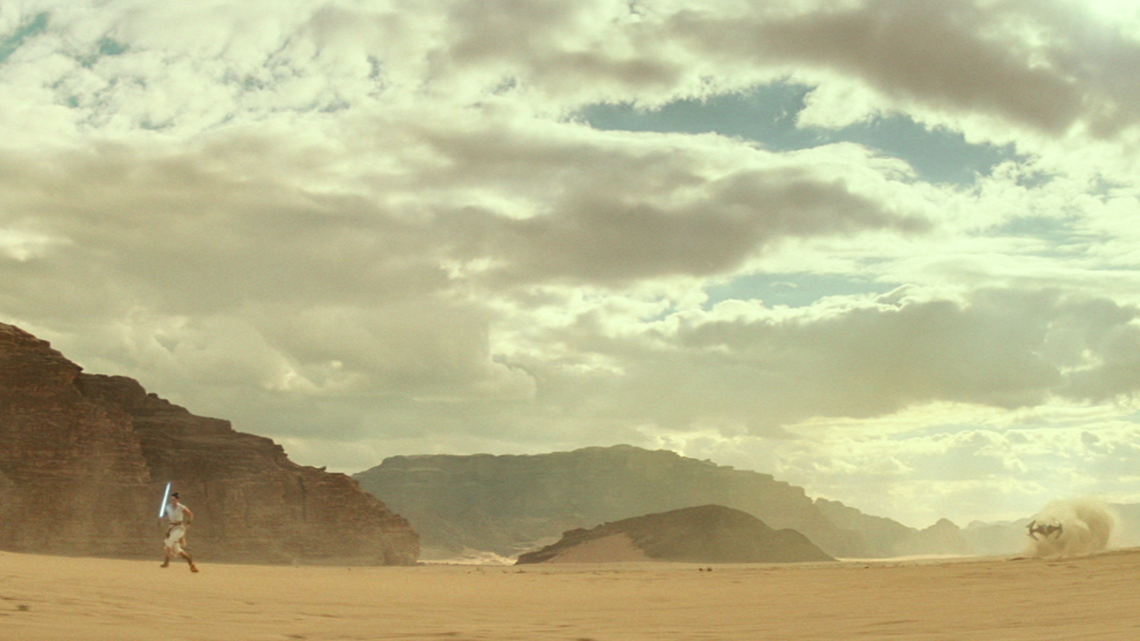 Why not start with the biggest one? The question with what's being billed as the final episodic installment in the decades-long Skywalker saga, releasing Dec. 20, isn't if it will be big so much as how big will it be.
Sequel Trilogy regulars Daisy Ridley, Adam Driver, John Boyega and Oscar Isaac are all set to return, as is "The Force Awakens" director J.J. Abrams. Not many Episode IX plot details are out in the wild, but we do know it will be reaching into the history of a galaxy far, far away in at least one major way: The enduring Emperor Palpatine will be back and play some kind of role in the finale.
May the force be with any other movie hoping to make money at Christmastime.
Even as headlines about the rise of artificial intelligence become commonplace, it's reasonable to wonder whether audiences still care about "Terminator" films. The franchise's iconic status has been rusted ove
r by underwhelming sequels, and box office returns have been increasingly less lucrative since the high-water mark that is 1991's "Terminator 2: Judgement Day."
But as generic as its trailers look, "Dark Fate" does herald the return of Linda Hamilton as the eternal Sarah Connor as well as franchise mastermind James Cameron, who hasn't been involved since "Judgement Day."
Is that enough for "Terminator" to prove it's still relevant 35 years after the first film? We'll find out when it opens on Nov. 1.
Six years after "Let It Go" tested the limits of parents everywhere, what will be the song that does it when the long-awaited sequel hits on Nov. 22?
"Frozen II" has got all the ingredients of a sequel set to take the world by storm, including returning voice actors Kristen Bell and Idina Menzel, a holiday release date, and a marketing campaign that, in the early going, is juuuust vague enough to entice not only children, but perhaps legions of adults who are as much under the Disney spell.
It's Mickey Mouse's world, we're just living in it.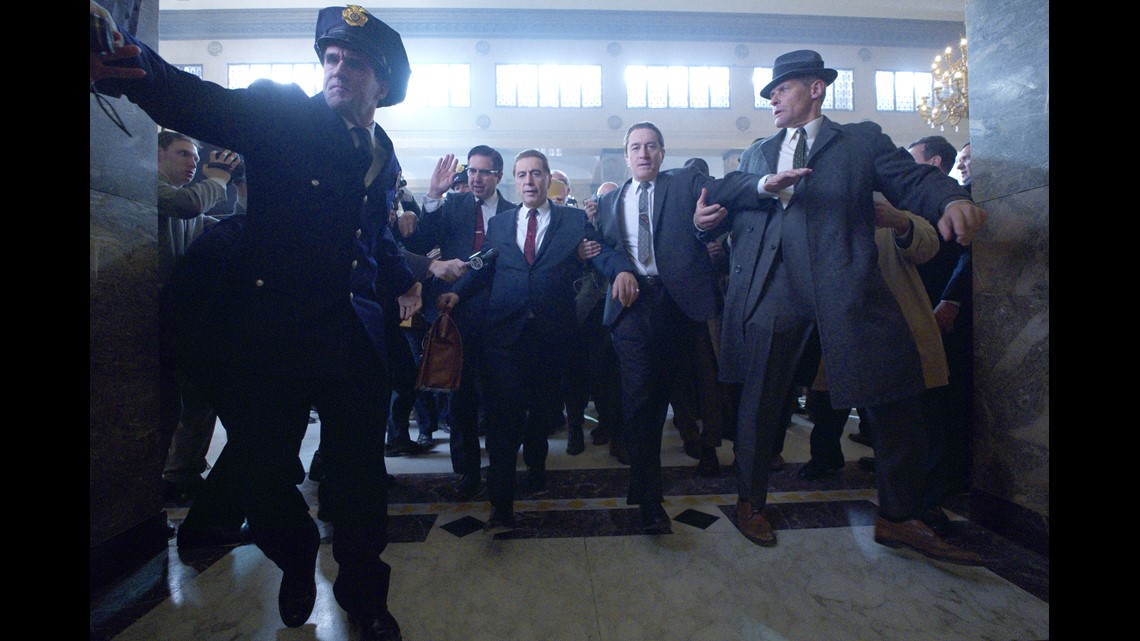 One of the more anticipated movies of the fall, non-Disney division, "The Irishman" checks all the boxes for a movie that those of a certain age are consider
ing their major blockbuster of the year. Martin Scorsese returning to his gangster roots? Check. Al Pacino and Robert De Niro together for the first time in over a decade? Check. A 210-minute running time that will rank it among the longest American movies of recent decades? Check.
As streaming platforms continue to revolutionize the industry, Scorsese's epic gangster drama is set to lead Netflix's Oscar charge this year (it's expected to land in some multiplexes before being available to stream). That isn't the only way "The Irishman" is mixing things up; the drama will also represent the biggest litmus test yet for de-aging technology. Your eyes aren't deceiving you when you watch the trailer and notice De Niro looking like he's back on the set of "Goodfellas." That's modern movie magic being adopted by the ever-evolving Scorsese.
"The Irishman" releases on Netflix Nov. 27, after a limited theatrical run beginning Nov. 1.

It may not make "Star Wars"-level money, but expect "Little Women" to be discussed just as much around Christmastime.
Writer-director Greta Gerwig's follow-up to 2017's beloved "Lady Bird" is armed with the firepower of a timeless story, Oscar aspirations, themes that may never have been more relevant as they are today and an undeniable ensemble cast that includes (takes deep breath) Saoirse Ronan, Timothée Chalamet, Meryl Streep, Laura Dern, Emma Watson and Florence Pugh. If ever a movie was engineered to appeal to those raised on the Internet, it's this iteration of the March Sisters' story.
THE ACTING POWERHOUSES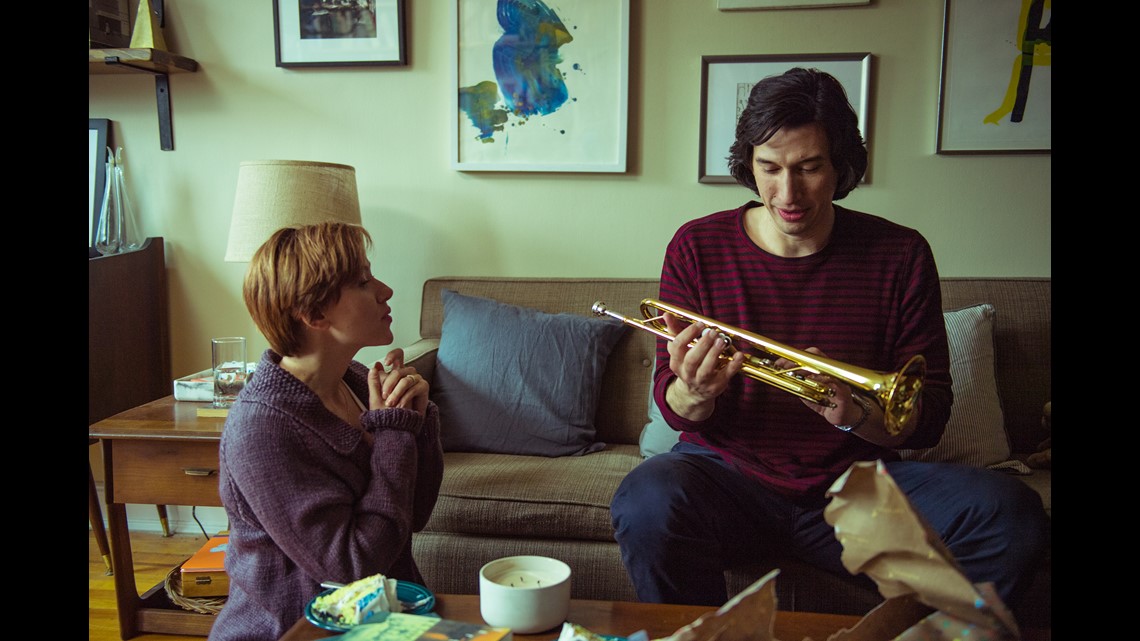 Noah Baumbach is one of the more fascinating Hollywood enigmas of the last years, having not quite reached household-name status despite collaborations with Wes Anderson and a consistent output of dramas that reach into very specific psyches of people at very specific stages of their life.
The writer-director's newest – a domestic drama employing the skills of Scarlett Johansson and Adam Driver – may be the thing that pushes him into the mainstream moviegoing consciousness. Its stars are already receiving awards buzz, and the movie's his-and-hers trailers promise a movie as quirky and heartbreaking as anything Baumbach has done.
The movie hits Netflix on Dec. 6 after a limited theatrical run beginning exactly a month prior. Make sure to watch Baumbach's 2005 divorce movie "The Squid and the Whale" beforehand.
"A Beautiful Day in the Neighborhood"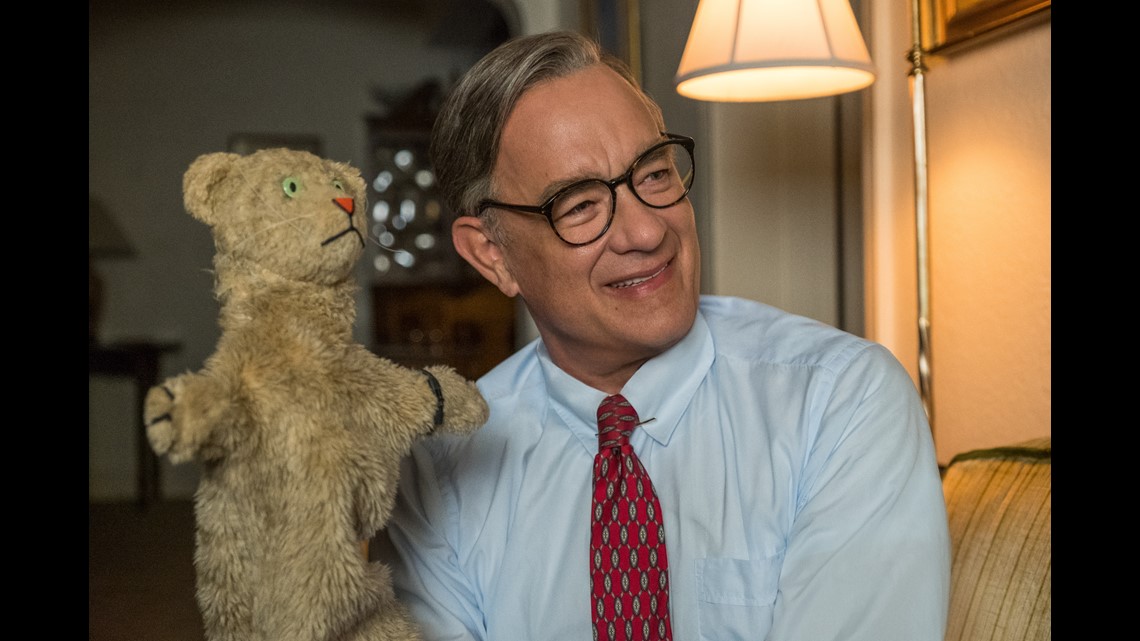 If you can believe it, it's been 18 years since Tom Hanks last garnered an Academy Award nomination. And while the man behind Forrest Gump and Woody doesn't need to do anything else to solidify his place in moviegoers' hearts, one of our most beloved actors stepping into the role of one of America's most beloved TV icons feels like a no-brainer of a casting decision.
"A Beautiful Day in the Neighborhood," a movie that opens Nov. 22 and portrays the true-life friendship between Fred Rogers and a journalist, comes our way from Marielle Heller, the woman behind last year's surprise hit "Can You Ever Forgive Me?" While Heller's latest won't have the advantage of sneaking up on audiences based on subject matter alone, any Tom Hanks vehicle is an event—especially when his portrayal of other American icons like Ben Bradlee and Walt Disney feel like preparation for this moment.
What's left to add to the insane hype vortex that is anticipation for Todd Phillips's "Joker" that hasn't been said?
The conversation around this grimy, 1970s-set character study of a comic book movie has centered around Joaquin Phoenix playing the Clown Prince of Crime, and for good reason—Phoenix is at least in the discussion for greatest living actor, and his fusion with one of Hollywood's most eccentric characters is reason enough to be interested in "Joker."
The trailers otherwise provide glimpses of a movie paying explicit homage to Martin Scorsese's movies of yestercentury – "Taxi Driver" and "King of Comedy" in particular – which, well…there's certainly worse directors to try and emulate.
"Joker" arrives on Oct. 4, just in time to inspire Halloween costume ideas.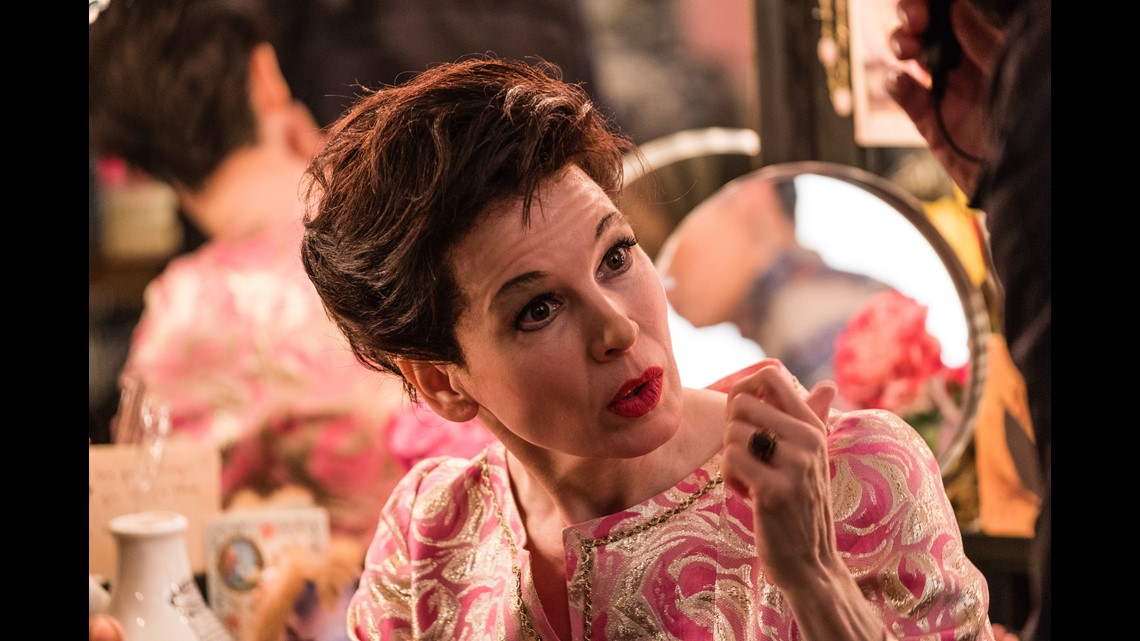 Here's a name that'll take you back to the early-aughts: Renée Zellweger.
The star of such turn-of-the-century hits as "Jerry Maguire," "Bridget Jones's Diary" and "Chicago" has had a comparatively quiet decade, but that's expected to end on Sept. 27 with "Judy." The Rupert Goold-directed effort puts Zellweger in the shoes of starlet Judy Garland as she performs in a series of concerts in the latter stages of her career—in other words, a role that's worthy of the kind of comeback narrative that gets an extra bit of glimmer during the fall movie season.
The marketing so far certainly hints at Zellweger giving her all in a performance written as a star that's fallen from grace.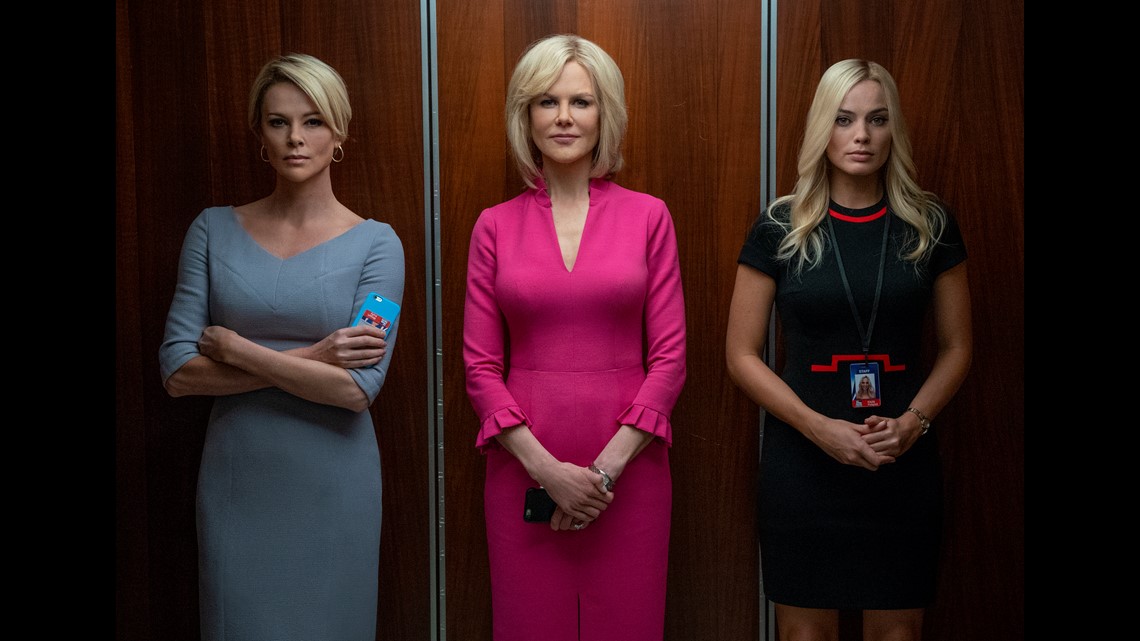 The first trailer for this upcoming movie – about Roger Ailes's suffocating stranglehold over Fox News that eventually led to A-1 headlines and his resignation – sent social media into a frenzy earlier this summer and had people asking if Megyn Kelly had made her acting debut.
The person we were looking at was Charlize Theron, transformed into the former Fox News personality by the hand of uncanny movie magic. But the chameleonic Theron is only one-third of a trio of formidable women actors driving "Bombshell"; Nicole Kidman and Margot Robbie also share the stage, as the "Fox and Friends" cohost who eventually sues Ailes and a fictional TV producer presumably new to the world of Fox News, respectively.
While it remains to be seen whether director Jay Roach can clue mainstream audiences into the nuances of what happened at Fox News leading up to Ailes's downfall, the powerful acting triptych of Theron-Kidman-Robbie is more than enough reason to keep "Bombshell" on your radar.
THE ODDITIES
If you thought A24 would be content releasing only one bizarre spiral into madness of a movie this year by way of Ari Aster's "Midsommar," think again.
Capping off a decade that has been rightfully dubbed a mini Golden Age for horror is Robert Eggers's "The Lighthouse," his long-awaited follow-up to "The Witch" that will see Willem Dafoe and Robert Pattinson slowly losing their minds as lighthouse keepers in 1890s-New England.
If Eggers follows the same penchant for strange happenings of mythic proportions and an acute sense of historical detail that he adopted for "The Witch," we can expect his second feature to be a bizarre, perhaps off-putting, wholly unique fright fest. If it ticks the boxes – and I imagine it won't for every moviegoer – it'll cement Eggers as a young director of horror to keep our eyes on, along with the aforementioned Aster and Jordan Peele.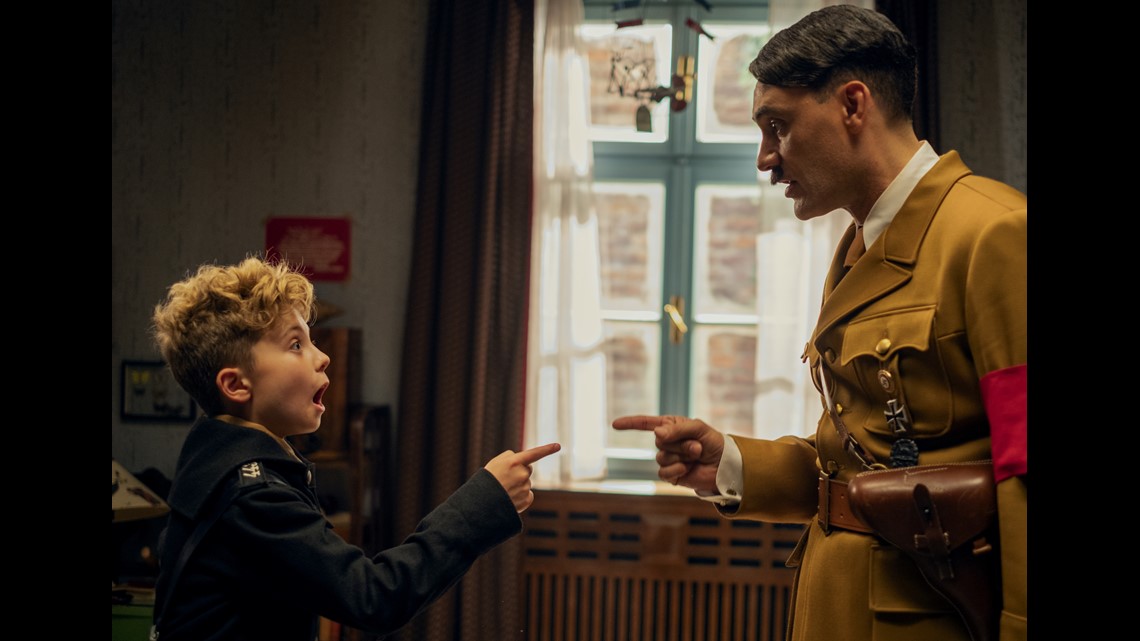 Taiki Waititi is one of our most gleefully eccentric filmmakers working today, and his latest is as risky as it sounds right up his alley. Taking a break from "Thor" installments (he directed "Ragnarok" and is prepping the upcoming "Love and Thunder"), the New Zealand filmmaker has made "Jojo Rabbit," a movie branding itself as an anti-hate satire in which Waititi himself plays an imaginary-friend version of Hitler to a young Nazi-in-training. Like we said—eccentric.
The trailer has a sunny disposition completely at odds with its subject matter, and it won't be until Oct. 18 that we'll be able to see if Waititi has walked the tightrope he strung out for himself. "Jojo Rabbit" has got some early momentum on its side—it was recently awarded the audience award at the recently-concluded Toronto International Film Festival, an accolade that last year went to eventual-Best Picture winner "Green Book."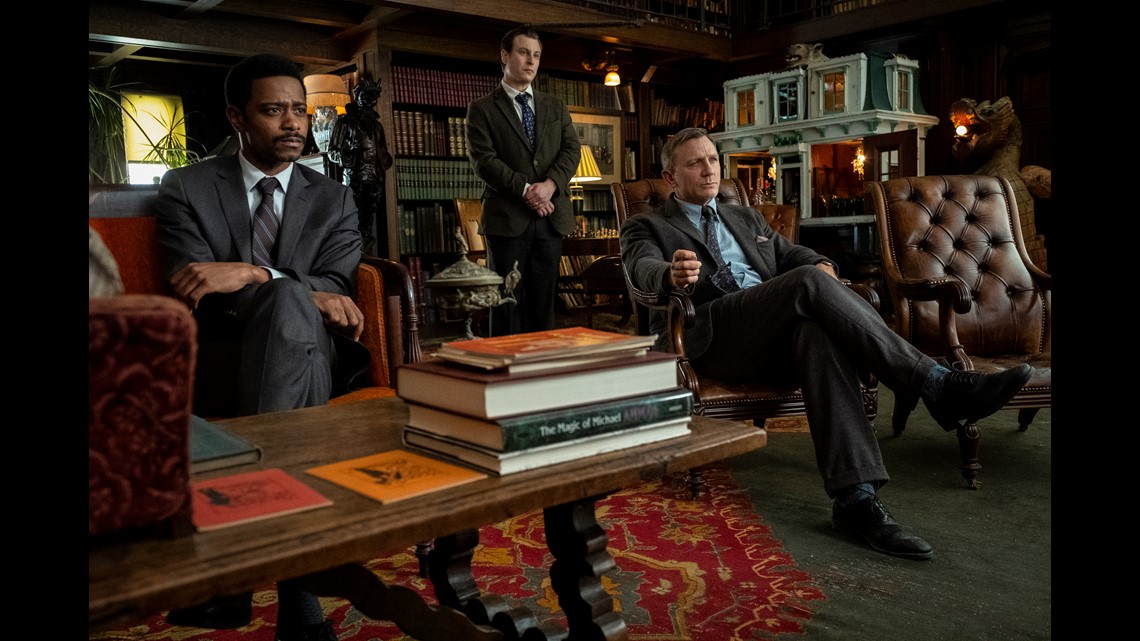 The cast of Rian Johnson's modern Agatha Christie-inspired whodunit is a who's who of contemporary stars that the always-entertaining writer-director has amassed like weapons of charisma and talent. Toni Colette, Daniel Craig, Chris Evans, LaKeith Stanfield and Jamie Lee Curtis are just some of the people who have to figure out who among them is a murderer in this thriller from the "Last Jedi" and "Looper" director.
Johnson has built a formidable career on borrowing established genre tropes and molding them to his creative contours, so we can expect "Knives Out" to be as surprising as it is thrilling when it drops on Nov. 27—a bastion of hot suspense to warm us up during the holiday season.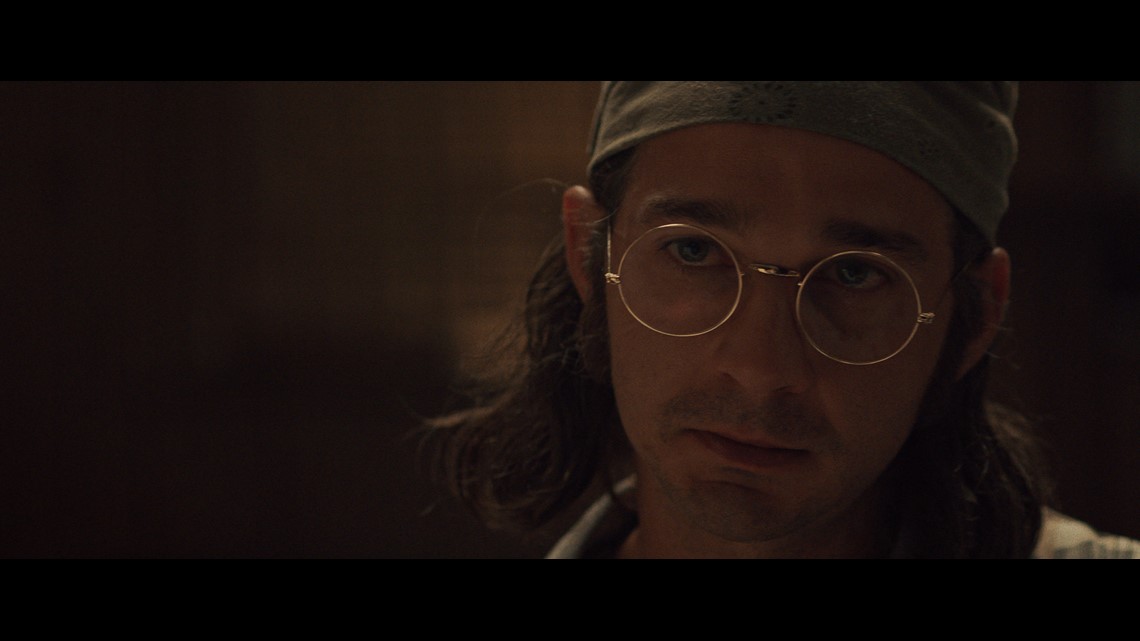 Say what you want about Shia LaBeouf, but one of our most unpredictable actors is set to turn heads as he trades in his trademark enigmatic nature for open-faced drama in "Honey Boy," out on Nov. 8.
The "Transformers" star wrote the screenplay based on his childhood, and plays his own father opposite Lucas Hedges. If nothing else, we'll get a look into the psyche of a young celebrity who only seems to out-strange himself at every turn.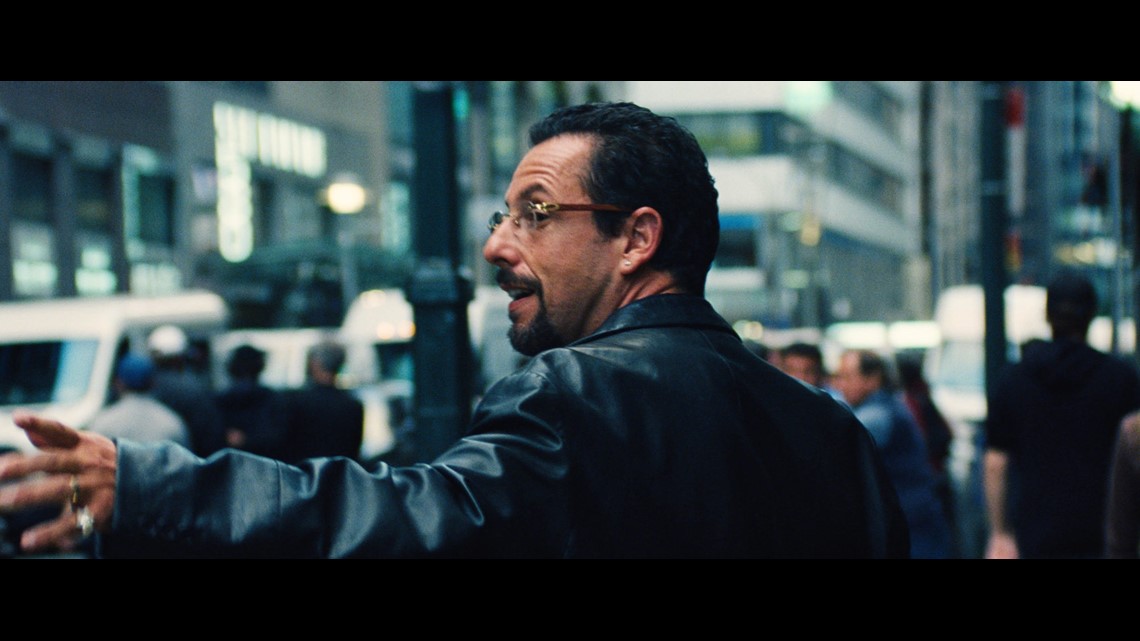 Josh and Benny Safdie broke out in 2017 with "Good Time," their explosive freefall of a film which went a long way towards establishing Robert Pattinson as one of our most dynamic performers. Two years later, could "Uncut Gems" do the same for Adam Sandler, who has occasionally proven over the years that he's capable of capital-A Acting?
Plot details are few when it comes to "Uncut Gems" – and that's exactly how we should go into it – but we do know Sandler plays a New York City jewelry store owner who must find a way to pay his debts. Knowing the Safdies, that's only the tip of the iceberg to this story.
The movie comes out on Christmas, and also features the likes of The Weeknd, Idina Menzel, LaKeith Stanfield and Kevin Garnett…yes, that Kevin Garnett.
THE ONES TO REMEMBER COME THE OSCARS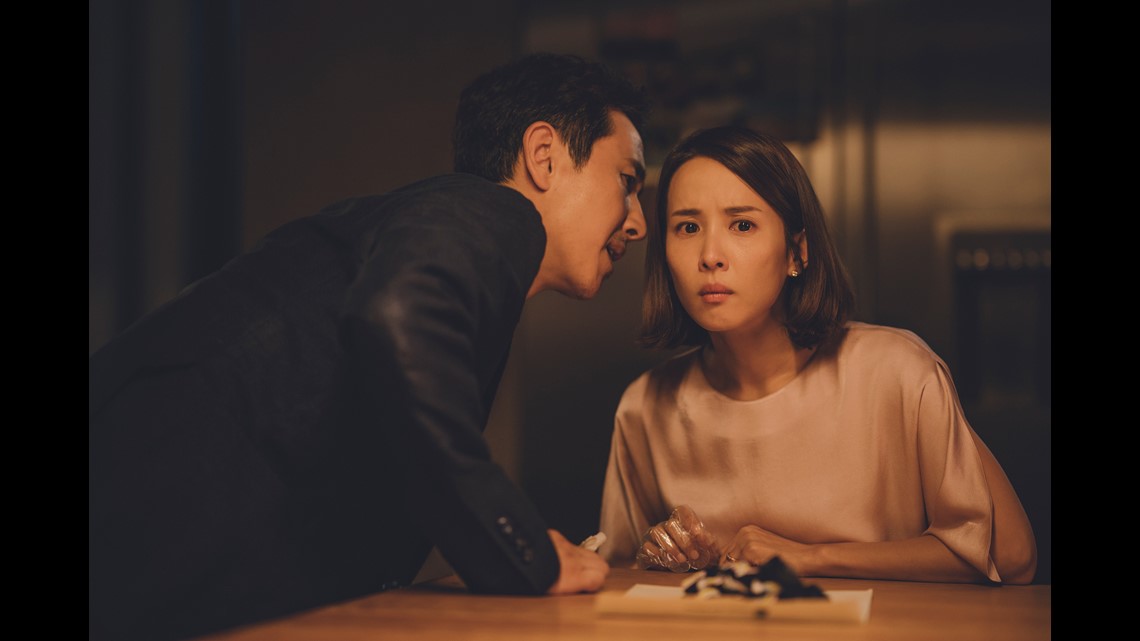 After the 92nd Academy Awards air on Feb. 9, we might very well be saying that last year's "Roma" walked so "Parasite" could run.
Bong Joon-ho's South Korean thriller has been among the year's most consistently-praised movies ever since its premiere at Cannes back in May, and seemingly fulfills all the criteria for an international movie to win Best Picture when this year's awards are all said and done. The Academy of Motion Picture Arts and Sciences is still in its push to recognize more diverse works – an effort many pundits recognize as a major contributor to "Moonlight's" surprise win in 2017, and the Mexican-language "Roma's" 10 nominations this year – and it hasn't outgrown its tendency to award directors who are overdue for it.
Joon-ho – the auteur behind "Okja," "Snowpiercer" and "The Host" – is nothing if not overdue for such recognition. And you can bet "Parasite," which comes out in limited release Oct. 11 in the U.S., has the strongest chance of finally providing it for him come the Oscars.
As A24 has continued to slowly outgrow its status as a niche film distribution and production company, it's also expanded its cache as an annual awards contender that's been able to confidently recognize films that close the gap between being eccentric and being worthy of mainstream accolades.
The aforementioned "The Lighthouse" and "Uncut Gems" – both A24 joints – will plainly be too weird for the Academy to consider for its biggest honors, and some have already marked this summer's familial drama "The Farewell" as perhaps its biggest contender entering Oscar season, if it stays on the minds of voters. But if the early festival buzz is any indication, there's something to be said for "Waves"—an upcoming coming-of-age drama from Trey Edward Shults with a trailer aesthetically and tonally reminiscent of 2016's "Moonlight," which put A24 firmly on the map with its Best Picture win.
The company has shown off an uncanny ability to recognize stories that lean outside the curve – ones more likely to grow in reputation as the years go on – but "Waves" may very well make stars out of Taylor Russel and Kelvin Harrison Jr. when it's released on Nov. 1…and potentially crash the Academy Awards three months later.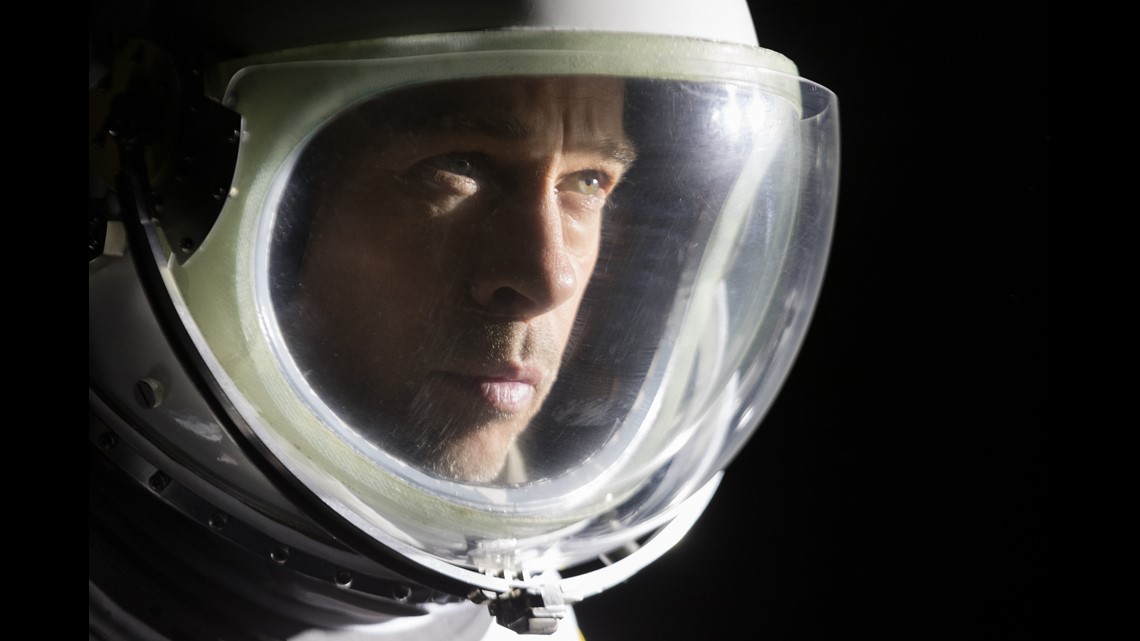 It's rare for a contemporary movie to be so proficient in all aspects of cinematic language that it garners Oscar recognition for both its craft and its performances. "Transformers" may look pretty, but it will never garner a Best Picture nomination, and nor will Thanos.
But James Gray's "Ad Astra" – the only movie on this list now playing in theaters (read our thoughts on it here) – is an old-school genre movie at heart, representing an endangered species of movie with themes as grand and engrossing as the environments they're unfolding in. Brad Pitt in Space is about as tantalizing an elevator pitch you can come up with, and it's a sure bet that the Academy will at least consider it across its spectrum of awards categories.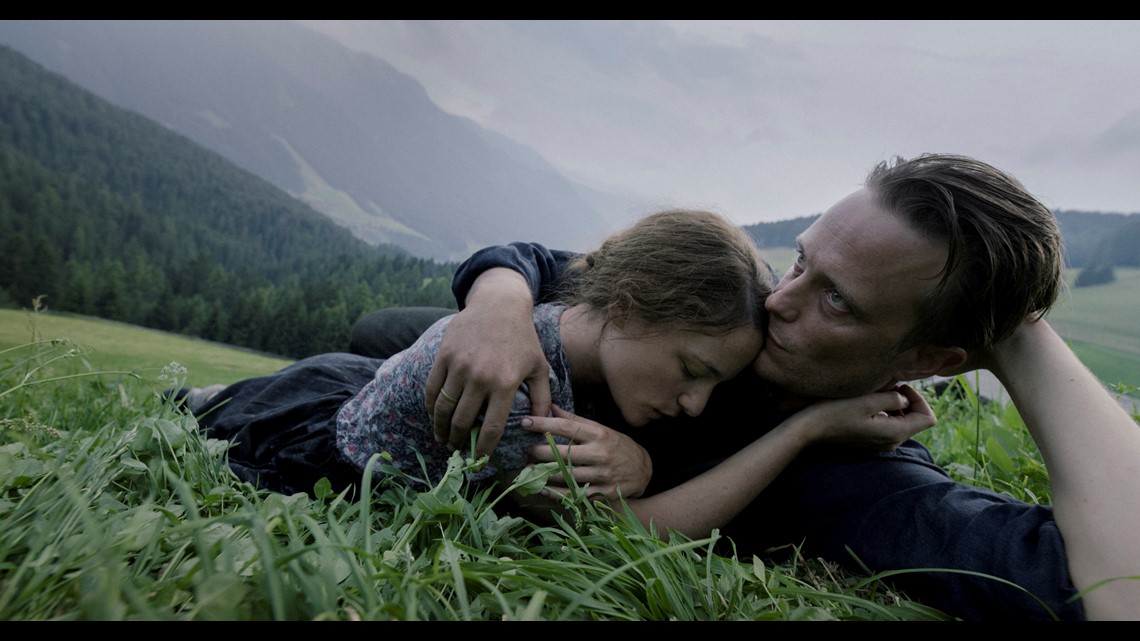 …speaking of movies with engrossing themes. Terrence Malick – the director behind some of the most philosophical American movies of the last 20 years – has astoundingly never won an Oscar, despite having been thrice nominated.
His latest, about an Austrian who refuses to fight for the Nazis in World War II, has received some of the director's most positive critical acclaim since "Tree of Life" eight years ago, and it's locked into a release date of Dec. 13 that affords it the chance to disrupt the Oscar conversation when most of the contenders have already been released.
We've become accustomed to seeing filmmakers – especially directors – get recognized in their fifth decade of work rather than in their first or second, which makes Malick a prime contender for becoming the next.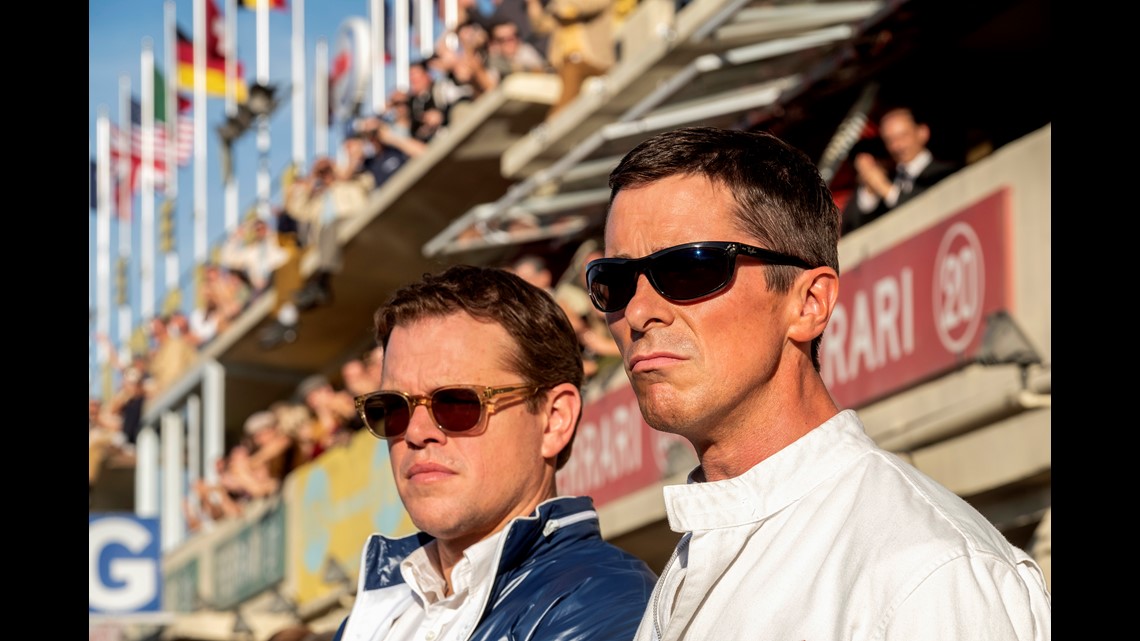 The Academy has a knack for recognizing major movies about movies – think "The Artist," "Argo" and "Once Upon a Time in Hollywood" – but it's also historically favored films that deftly explore entire institutions. In James Mangold's upcoming automobile epic, the institution is America—how do you get bigger than that?
This is Mangold's first movie since "Logan," and stars Matt Damon and Christian Bale as a car designer and driver, respectively, working together to build a Ford car fast enough to challenge, you guessed it, Ferrari in a renowned race. The movie – which comes out Nov. 15 – takes place in the '60s, and its trailer has the feel of a film from that era as well.
"Ford v Ferrari" has got the ingredients to be a mainstream hit and also a critical darling—a combination that's rarer than you'd expect, and one which goes a long way to penetrating Oscar voters' hearts.