SAN ANTONIO — Of the many scenes that "Downhill" – a farcical family drama from American co-directors Nat Faxon and Jim Rash set against the backdrop of beautiful mountains and a marriage tested – lifts from the superior Swedish-language film that inspired it, one stands out as an obscenely clear indicator of this remake's jumbled priorities. In it, father and husband Pete (Will Ferrell, now past the half-century mark in age) sips ski resort beer in the shadows of the Alps when a fellow vacationer half his age approaches to say her friend finds him the most attractive man on the patio. Pete is aglow. A few moments later, she returns with an unfortunate retraction: "It was actually him," she clarifies, pointing to a chiseled stud a few yards away.
With all due respect to Ferrell, who remains an elite comedic genius of his time: Well, duh. The scene is practically recreated, line for line, from Ruben Östlund's searing "Force Majeure," the difference being that the 2014 movie starred an objectively good-looking Johannes Kuhnke for whom the bit isn't just believable, but devastating in its turn—the result of an empathy for its characters that "Downhill" struggles against itself to replicate. Comparably, slotting Ferrell into Kuhnke's shoes is like tasking Willem Dafoe to play Buddy in a psychological "Elf" remake; the spirit of the original has been warped, its intentions blurred.
And blurred intentions define "Downhill," a needless redo that wavers between mockery and sincerity for Pete and his wife, Billie (an excellent Julia Louis-Dreyfus), and for which the best possible outcome would be leaving the theater knowing there's a far superior telling of this story waiting to be watched at home. The mastery of "Force Majeure" lies in its simplicity, in keeping the camera motionless as it observes a relationship rocked by near-disaster. At first, "Downhill" suggests that it recognizes this by borrowing the same snowy setting and plot-inciting incident, but the expectation that it will explore the same themes is restrained by its desperate straining for irreverent strands of comedy, as if Ferrell's brand of 2000s humor follows him wherever he goes. In "Force Majeure," questions of sex, gender and masculine identity reverberate beyond the screenplay. In "Downhill" – written by Faxon, Rash and Jesse Armstrong – the only goal seems to be drawing an uncomfortable snicker. And precious few moments in the movie are worthy even of that reaction.
As in "Force Majeure," Pete and Billie's European vacation – accompanied by their two kids, more like props here – is interrupted when a massive avalanche barreling down the mountainside seems like it will bury the family while they eat lunch on the porch. Instead it stops just short, doing nothing but providing a fine coat of snow—but while Billie has hugged her kids tightly in anticipation of whatever fate awaits with, Pete has taken off, his instincts leading him to rescue nothing but his phone. When he returns to the table, he calmly orders soup. Billie is visibly shaken, unsure of what just transpired—both from nature and from her husband.
The runtime suggests how tidy and sanitized "Downhill" is compared to "Force Majuere" in depicting the fallout of the traumatic event, which leads to Billie questioning her husband's priorities. At just 86 minutes, it's a full half-hour shorter despite skiing the same story beats—a sign as blinding as snow-covered hill that the film doesn't plan to engage in the same enticingly naturalistic mode of moviemaking that makes "Majeure" so astonishing. And by bothering to change nary a major detail, one wonders what Faxon and Rash even set out to do at all. Their movie certainly isn't improvement, and if imitation is the sincerest form of flattery, Östlund has every right to be irked instead.
The best thing about "Downhill," easily, is Ferrell and Louis-Dreyfus's performances as the middle-aged couple at odds with each other, especially in the case of the latter. In her first major post-"Veep" turn, Louis-Dreyfus is fantastic at playing the tense marital partner whose frustrations steadily bubble under the surface before she's unable to take the silent denial of Pete's inaction – or wrong action – anymore. With every pursed lip and glance of disbelieving astonishment, she makes the case that filmmakers should hire her for more dramatic work in the next stage of her career (of course, this being Julia Louis-Drefus, she handles the comedic elements of the screenplay as deftly as the screenplay allows itself to be handled). I hope directors are listening.
Meanwhile, it's a treat whenever Ferrell dials back the overzealous buffoonery, and the same is true in "Downhill." He doesn't quite reach the bottomless levels of guilty despair that Kuhnke plunges himself into in "Force Majeure," but it's an appreciated reminder of the acting muscles Ferrell can flex when given the opportunity.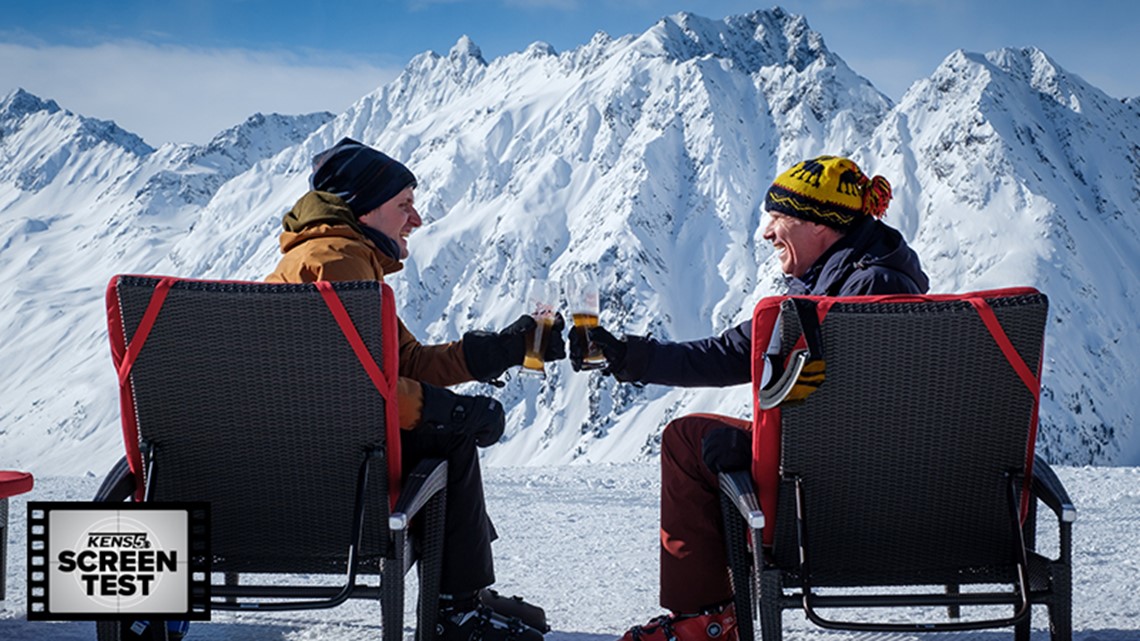 It's ironic, however, that Ferrell and Louis-Dreyfus give admirable performances in "Downhill," because their castings suggest an evolving of the "Force Majeure" story that Faxon and Rash don't follow through with, or else didn't even consider. In Östlund's movie, Kuhnke and Lisa Loven Kongsli play a younger couple – with younger kids – with a relative youthful inexperience, and the insinuation emboldens the movie's themes. Not so in "Downhill," which tries for the same level of introspection despite my total inability to get past thinking Pete and Billie seem like they could play Kuhnke and Kongsli's parents. (At least that would have been a more dynamic premise for a sequel.) The age difference is impossible to ignore in a third-act ultimatum that only raises confusion as to how newly-wed we're supposed to believe Pete and Billie are.
Everywhere you look in "Downhill," the elegance of its predecessor has been replaced with sloppy seconds—if it's not evident in early attempts to wrangle humor out of a cartoony, heavily-accented caricature of a character, then check to make sure you can find your pulse. If you can, rush home to rent "Force Majeure" instead. At least you'll missing "Downhill's" head-scratcher of an ending, which not only ends the movie with a thud but with the inescapable feeling that Faxon and Rash knew less about what to do with "Downhill" than Pete and Billie knew about what to do with their marriage.
"Downhill" is rated R for language and some sexual material
Starring: Julia Louis-Dreyfus, Will Ferrell, Miranda Otto, Zoe Chao
Directed by Nat Faxon and Jim Rash
OTHER SCREEN TEST REVIEWS: