SAN ANTONIO — With only 82 days until the biggest party of the year, Fiesta medal mania is already sweeping San Antonio. Some medals are about more than just having fun.
Fiesta medals are not just trinkets to collect. Many of them actually represent pieces of our city. Some of the most popular ones help raise money for several organizations in town.
Creator Garret Heath said the new medals from SA Flavor can be preordered as an 8-pack, saving $4 and getting you limited edition gold medals.
The La Sirena Mermaid is available online now for $12 with 50% of the proceeds going to the San Antonio River Walk Association as part of Uriel Diaz's campaign to become King of the River Walk.
PHOTOS: SA Flavor 2019 Fiesta medals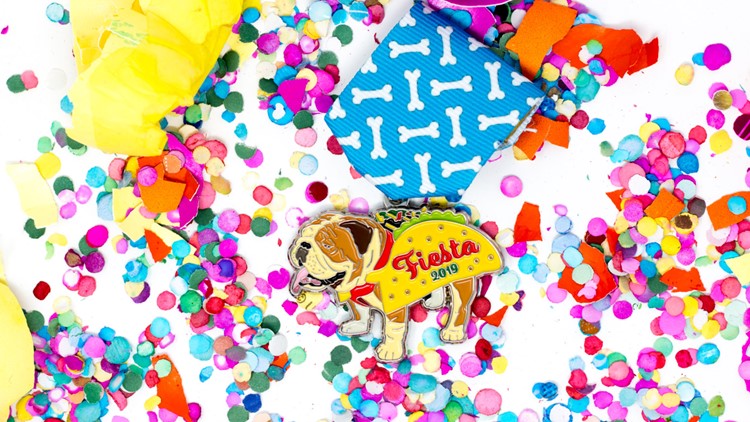 All the other medals (including Hot Cheetos and Taco Mario) will go on sale individually for the first time at the party at Weathered Souls on January 28th at 6:00 p.m. Heath said they are expecting a large number of people, so when you get there, look for the deli ticket machine and take a number. The Taco Mario, CASA and La Sirena medals are $12 and the rest are $10. They'll also have 20+ vendors with their medals, so you can score some awesome Fiesta medals.