SAN ANTONIO — The Majestic Theatre was a worthy venue for an evening filled with extravagant and beautiful dresses and trains.
Duchesses from San Antonio and the surrounding area were adorned with jewels, beads and handmade tassels as they walked the stage. Her Gracious Majesty, the Queen of the Order of the Alamo received her crown in one of Fiesta's oldest traditions, completing an evening in which the entire court got to show off their beautiful dresses.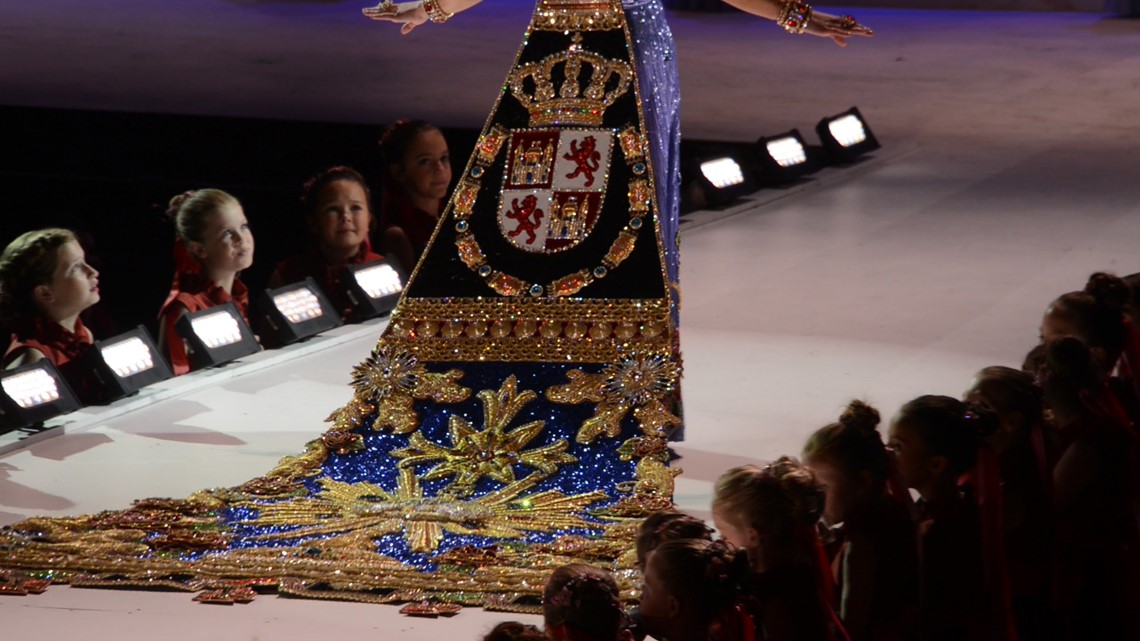 According to the Fiesta website, The Order of the Alamo was founded by San Antonio businessmen and community leaders in 1909. The group chose its first Queen that year and staged her coronation at the Old Beethoven Halle.
If you missed this unique tradition, check out the video from the event!