The first day of Fiesta Oyster Bake brought a night full of live music, dancing, food, and family fun, all for a good cause.
In all, more than 100,000 oysters are steamed on the pit each day and prepared baked, fried, or dressed just how you like it behind a group of volunteers.
"Our family, we love to give back to our community. We are business owners in the San Antonio area. Saint Mary's approached us," said Erineo Alcala, the chair manager of Oyster Bake Oysters. "We went ahead and said yes and we took on the position and it's been a family thing ever since."
Alcala is the owner of First Choice Collision and has been volunteering at Oyster Bake for six years. He says that the family atmosphere at St. Mary's keeps them coming back every year.
Day 1 of the 102nd Annual Fiesta Oyster Bake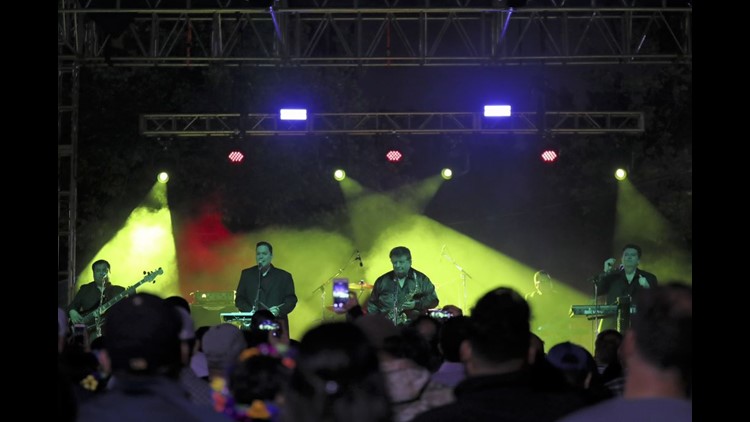 "We hope the people that come out and enjoy oyster bake also understand that they're helping a good cause," he said. "As long as they're filling their stomach with oysters, chicken on a stick, you name it, they're also giving back to the community without them realizing it and giving back to the students of St. Mary's."
"I cannot imagine how students will go to college without this event, because, you know, much of them just came because of scholarships. That was my situation," said Samantha Martinez, who's one of dozens of students who will benefit from the event.
Martinez is the first in her family to go to college and says that she's looking forward to graduating this May and moving on to law school to become an immigration lawyer.
"Because I went through the process once, and I just think that I just want to help those people that were in my situation," she said. "And I just want to give back."
Last year, the Oyster Bake helped more than 60 students with financial aid and St. Mary's is hoping to top that this year.