SAN ANTONIO — Thousands of Fiesta-goers are expected to take over downtown San Antonio streets bright and early Friday for the marquee Battle of Flowers Parade.
About 7,000 people are expected to march in the parade that will feature nearly 50 floats; the event has been a popular Fiesta tradition for more than a century. But those floats need to spend the night somewhere before hitting downtown streets, and KENS 5's Alicia Neaves was able to get a look at the hiding place.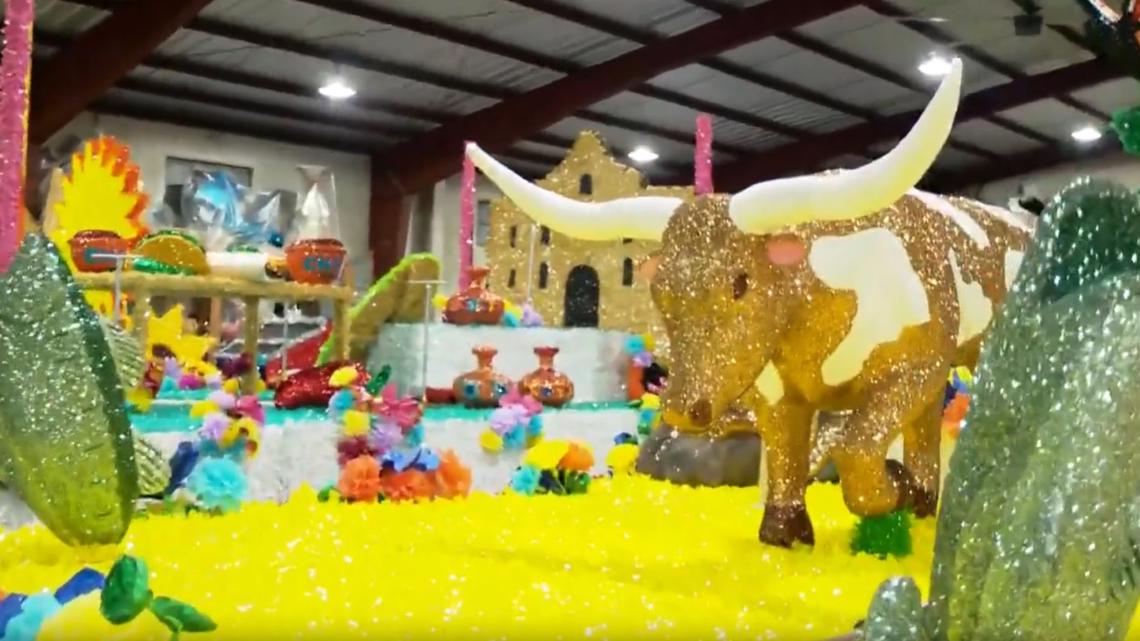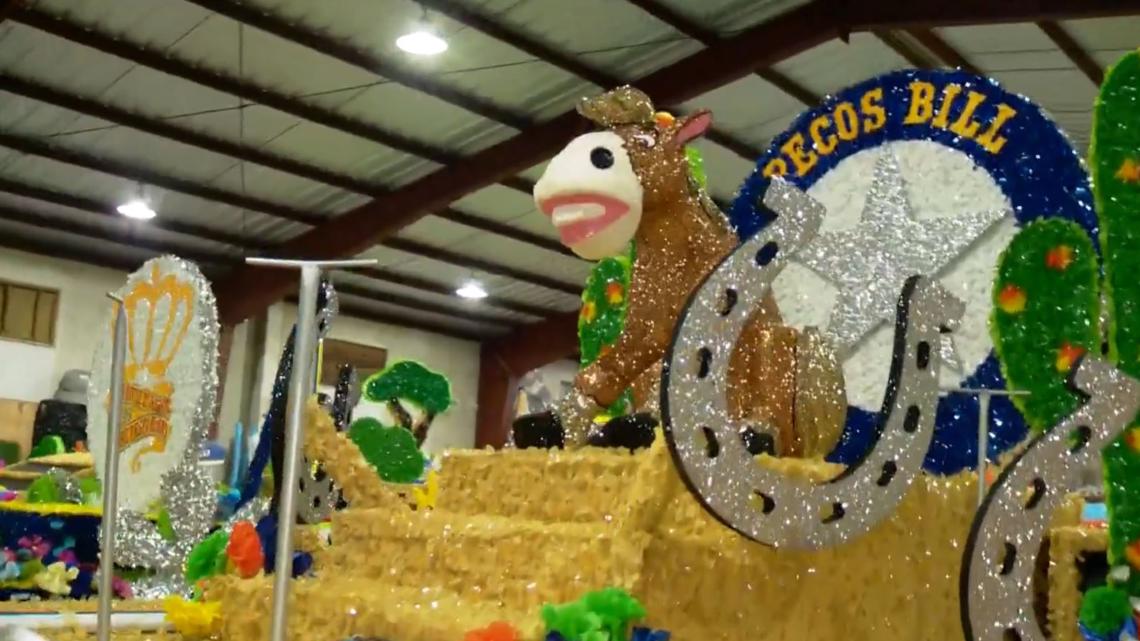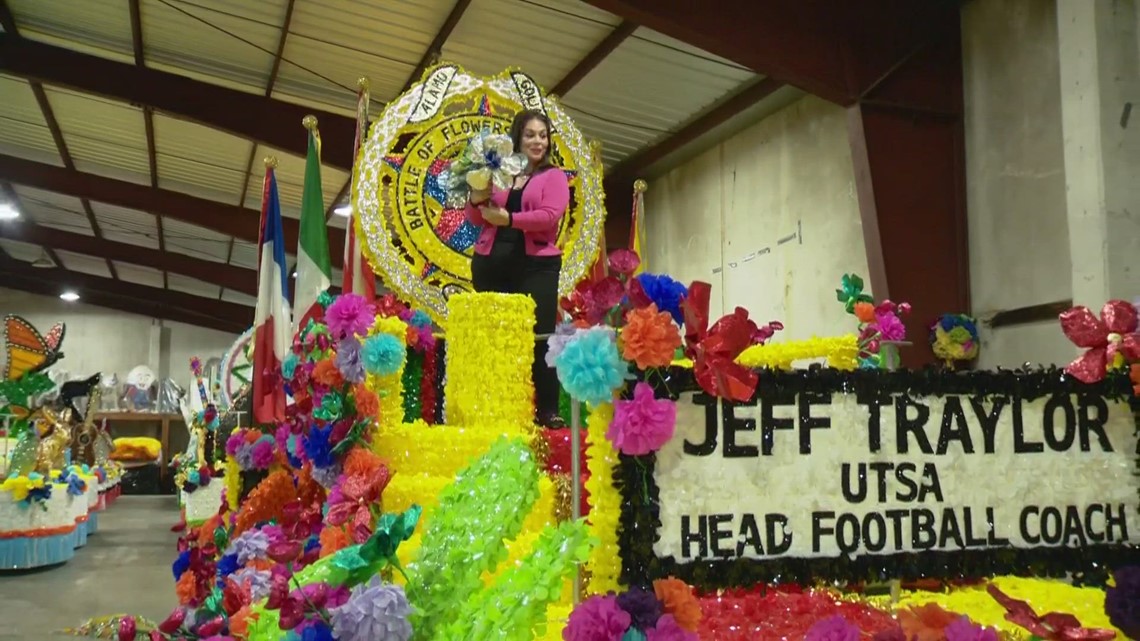 It took seven months to prepare all the floats, which, all in all, are adorned with about 15,000 handmade Fiesta flowers. UTSA football head coach Jeff Traylor is serving as grand marshal of the parade, the only event of its kind in the U.S. organized entirely by women volunteers.
Friday's parade kicks off at 9:27 a.m. on the dot, and remember... City of San Antonio ordinance prevents anything from being thrown on or off the floats.
Since going on the air in 1950, KENS 5 has strived to be the best, most trusted news and entertainment source for generations of San Antonians.
KENS 5 has brought numerous firsts to South Texas television, including being the first local station with a helicopter, the first with its own Doppler radar and the first to air a local morning news program.
Over the years, KENS 5 has worked to transform local news. Our cameras have been the lens bringing history into local viewers' homes. We're proud of our legacy as we serve San Antonians today.
Today, KENS 5 continues to set the standard in local broadcasting and is recognized by its peers for excellence and innovation. The KENS 5 News team focuses on stories that really matter to our community.