SAN ANTONIO — If you're looking to hit the ice this year, here's where to go in San Antonio.
Tickets are on sale now for the Rotary Club of San Antonio's 2021 Holiday Outdoor Ice Rink in Travis Park adjacent to the annual Christmas tree.
The rink opened on Friday, Nov.19, and will continue daily through January 2022. It had originally opened in 2019, prior to the pandemic.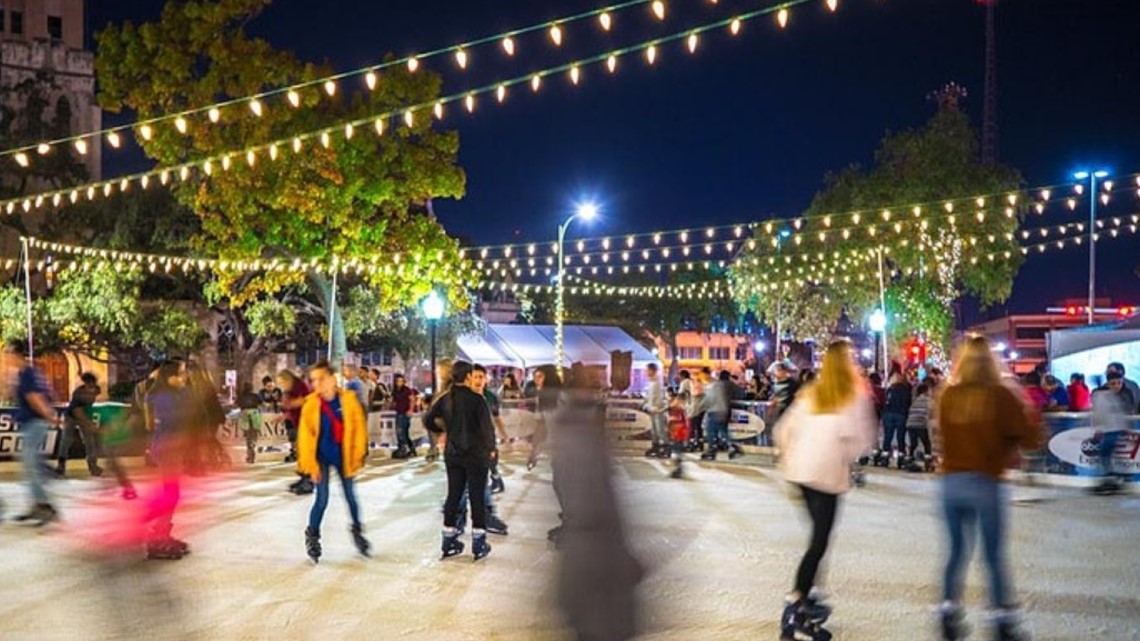 "Destined to become a winter tradition in the Alamo City, more than 50,000 skaters are anticipated to enjoy the rink and the beautiful winter surroundings," the website says.
It's important to note, the ice rink may be closed at times due to weather such as heat, lightning or rain. On very warm days, the rink may open later than scheduled.
The hours of operation are as follows:
Mondays-Friday: 5 p.m. - 10 p.m.
Friday: 5 p.m. - 11 p.m.
Saturdays: 11 a.m. - 11 p.m.
Sundays: 12 p.m. - 8 p.m.
Holidays: 11 a.m. - 11 p.m.
November: 22-26
December: 20-26, 27-30
Christmas Eve: 11 a.m. - 7 p.m.
Christmas Day: 1 p.m. - 7 p.m.
New Year's Eve: 11 a.m. - 7 p.m.
New Year's Day: 1 p.m. - 7 p.m.
Martin Luther King Day: 11 a.m. - 9 p.m.
Event organizers say your ticket and wristband are valid for 75 minutes.
Watch 2019's Texas Outdoors on ice skating: