SAN ANTONIO — A restaurant located at Stinson Municipal Airport called Trailblazer Café has lived up to its name — local innovators wanted to serve fresh bites from a scratch kitchen, all while uniting the local aviation community.
It's a south-side gem with a nearby trail where you can park your bike, then head on inside and watch planes and helicopters land, all while enjoying a bite to eat.
"So many people have said they lived here for 30, 40 years and have never seen the runway because they thought it was private property. So, the first thing is amazement, excitement. And then once they're here, they kind of relax into the atmosphere," said Co-owner of Trailblazer Café Stephanie Smith.
The food is made by people who have a passion for serving the community. And they take it to the next level, like in their huge chicken sandwich — The Whiskey Chick.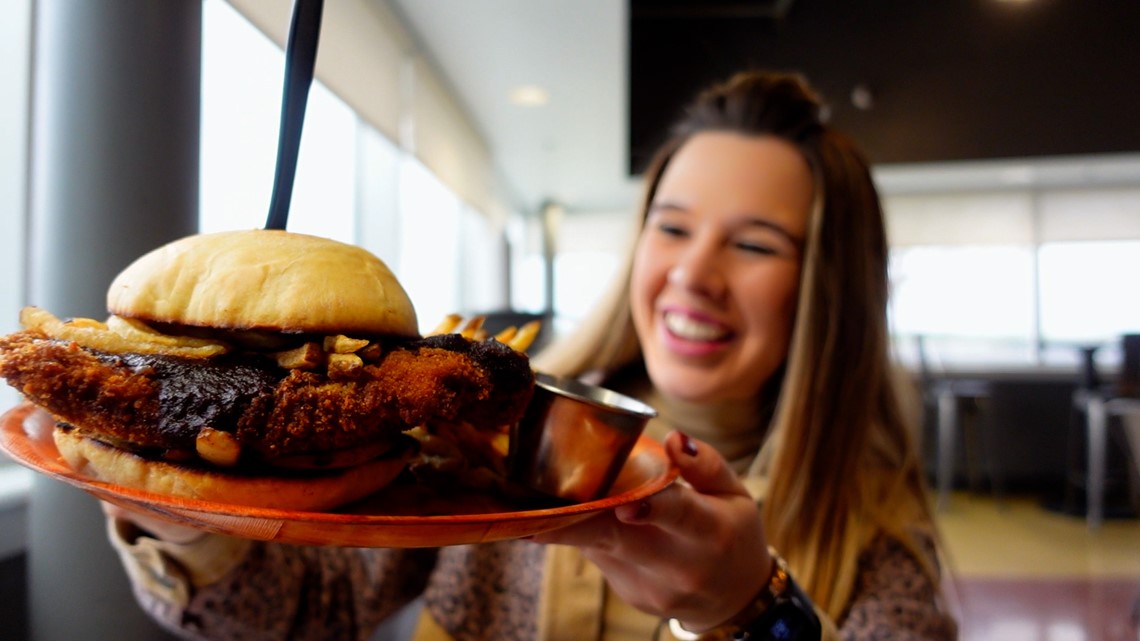 "That is made on our house-made brioche. The chicken can be fried or grilled. It is tenderized and marinated overnight. It is covered with bacon, fried onions, a house-made bourbon sauce," said Smith.
Abby's Red Wine Truffle Burger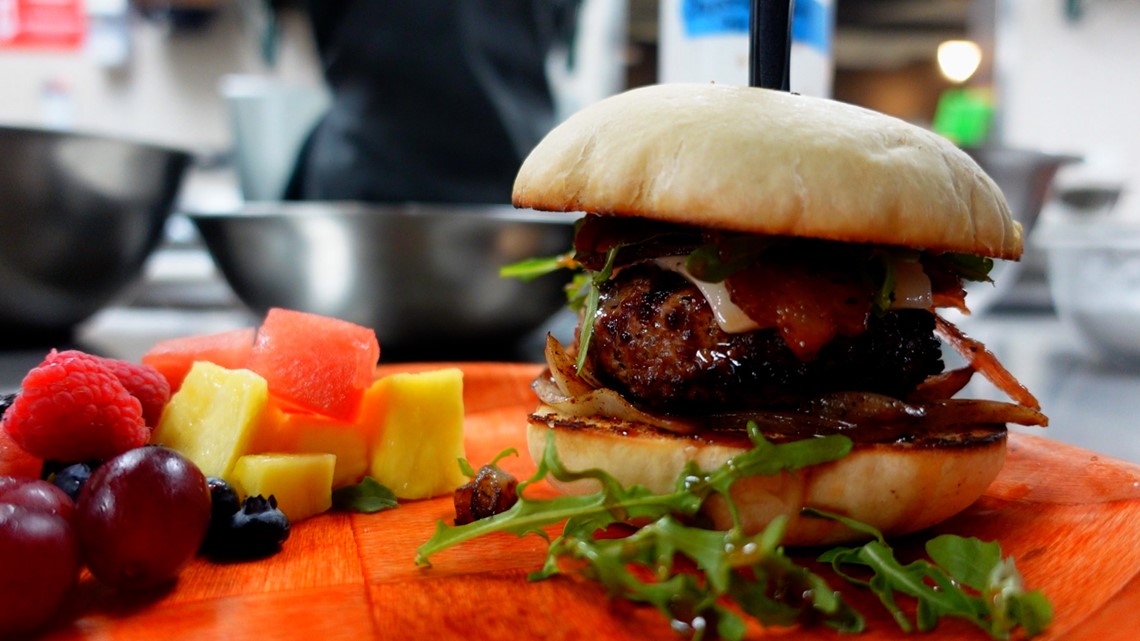 "It's special to us because our daughter created that when she was 16 years old. And it is a brisket burger with truffle goat cheese, a red wine sauce with arugula," said Smith.
We paired it with the Fried Green Tomatoes.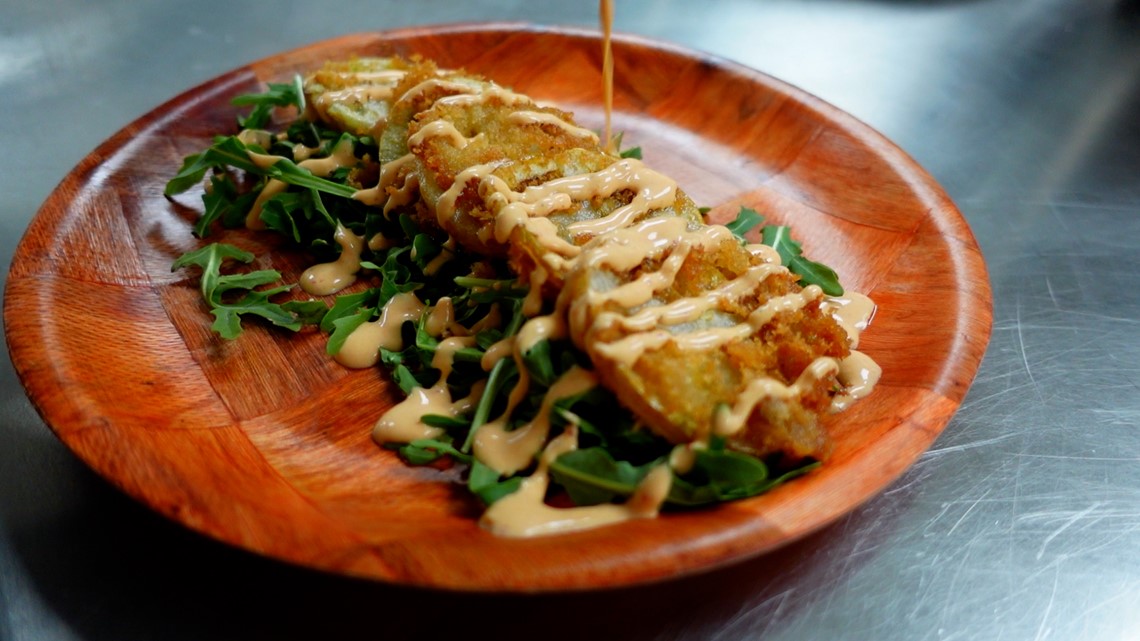 "We're passionate about exposing people to aviation. Me as an Asian woman, it was never even on my radar that I could be a pilot. Never entered my brain that it was even a possibility. So by exposing the community to aviation, it might spark an interest," she said.
Smith and her husband, Joshua, who is both a pilot and co-owner of the café, say it all started with a dream too.
"When my husband was learning how to fly, he was cleaning bathrooms in a little airport like this. He always knew he wanted to be a pilot. And it was kind pilots who had their private planes on the runway who would take him up on flights and give him hours," said Smith. "And he goes, 'Someday, I want to open a restaurant at an airport.' And so he's been a pilot. And now it's kind of come full circle. And he has a restaurant on an airport where kids who are like him can work here, and also pursue careers in aviation or engineering."
They're fueling dreams, showing that any goal is never too high to reach.
Click here to explore their website for a full menu, hours and more.
Do you have a restaurant or food truck you want Lexi to visit? Send an email to eats@kens5.com with all the details. You can also contact her through social media: