SEGUIN, Texas — There's a Seguin restaurant that one viewer told us we had to visit. They've gained a loyal following since they were once a food truck, and they would travel to small Texas towns to serve the community. Now, they have their first brick and mortar on 350 N Hwy 123 Bypass.
It's called Texas Crab Company. They classify their food as "Cajun-style," but with a Lone Star State twist.
"Our portions are bigger because everything is bigger in Texas," said owner Ruben Garcia. "But, we add our own spice to kick it up a notch; make it a little spicier."
They threw spicy butter on top of their crawfish and shrimp platter. It's one of six types of butters you can get!
"We have Cajun butter, we have lemon butter, we have honey butter, we've got garlic, and then we have natural butter," said Garcia.
The honey butter is a perfect addition to the fried lobster tail.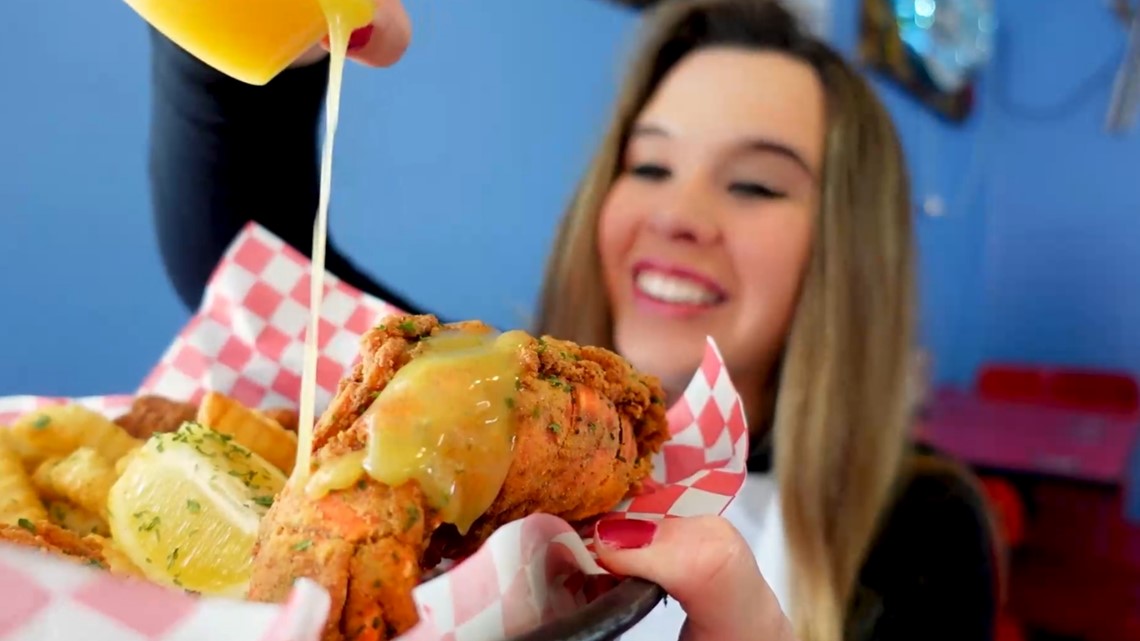 "Cut it open, battered it and fried it, and we paired it with six fried shrimp, fries, hush-puppies, lemon, and then some honey butter," said Garcia. "You've got to put the honey butter over it."
The oyster and lobster po'boy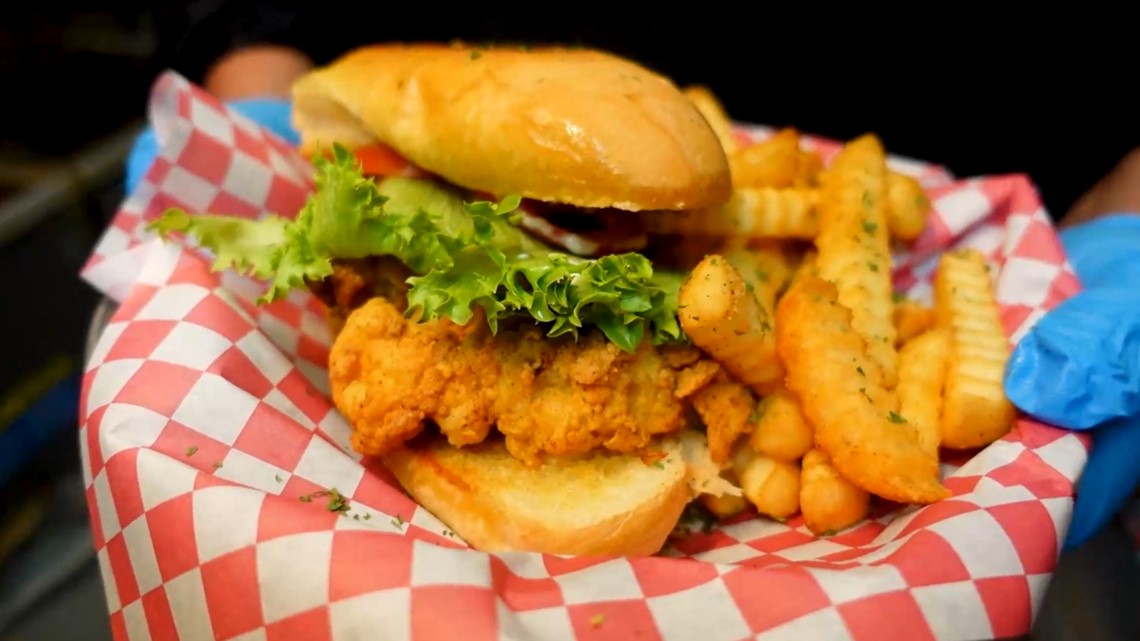 "A few customers asked for it," said Garcia. "We got fried oysters, and we got a fried lobster, and put them together."
And hence the restaurant's name, the snow crab is a big deal here.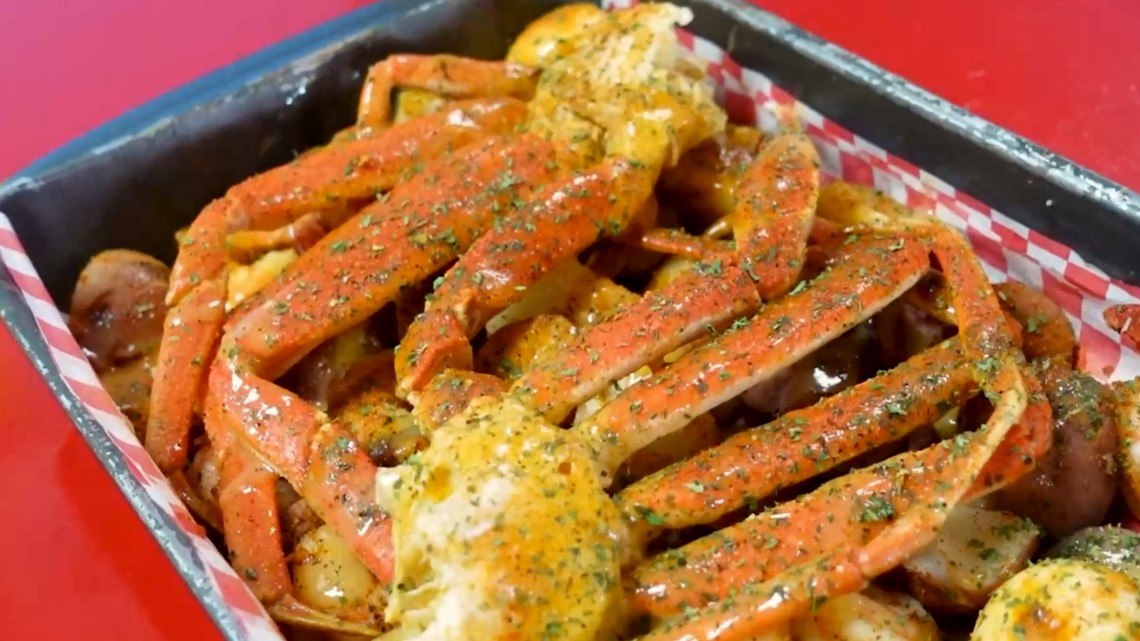 And it's crawfish season, so we had a huge platter.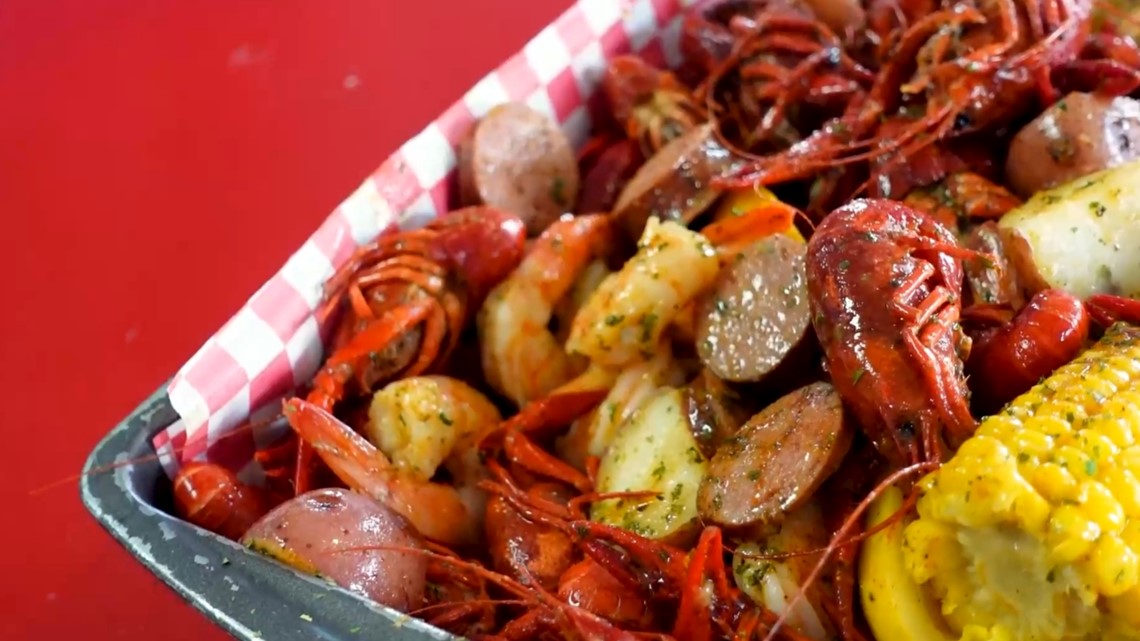 The loyal food truck customers continue to support the business, even if it means driving across town, or across the state to grab a bite.
"We were going everywhere and everybody started hearing about us, following us. And in our first year of business, we jumped into a brick and mortar," Garcia said. "We still move the trailer to this day. We still go to all these little towns and still serve amazing food out there."
It's officially, or should we say, o-fish-ially become a Texas staple.
"This business means a lot 'cause I put my heart and soul in it. This is my passion. I love it," said Garcia. "I love getting up, coming over here. I've got great staff. Everybody here is family."
Click here to explore Texas Crab Company's social media.
Do you have a restaurant or food truck you want Lexi to visit? Send an email to eats@kens5.com with all the details. You can also contact her through social media: