SAN ANTONIO — Two chefs met in culinary school and decided to open up an authentic Mexican restaurant in the Alamo City. It's called San Taco and it's located on 114 Fredericksburg Road.
"We wanted to focus on our deepest roots in Mexico and we wanted to showcase something very truthful to who we are," said co-owner Charlie Gonzalez. "This is our third restaurant that we opened up. So, we like to come up with concepts and different things that we can bring to the city."
They've just debuted their late night menu available between Thursday and Saturday for the crowd that likes a midnight snack, or full meal. Thursdays, they're open until midnight. But, Friday into Saturday and Saturday into Sunday, you can stop in until 3 a.m. And they gave us an exclusive look at their menu.
The fresh corn masa quesadillas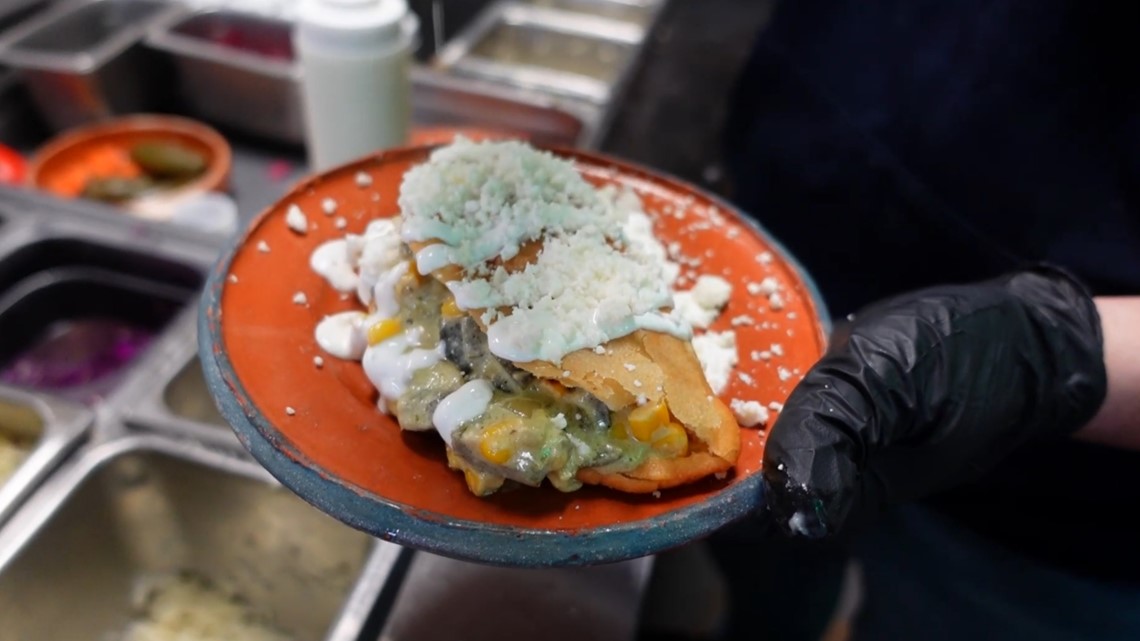 "We fold them with Oaxaca cheese on the inside and deep fry them. So you're going to get that crispy outside, gooey on the inside. If this is your first time coming to San Taco, that's a great option to start because it's going to be something unique," said Gonzalez.
You can pick just about any meat to stuff inside.
And being called San Taco, tasty mini tacos are guaranteed.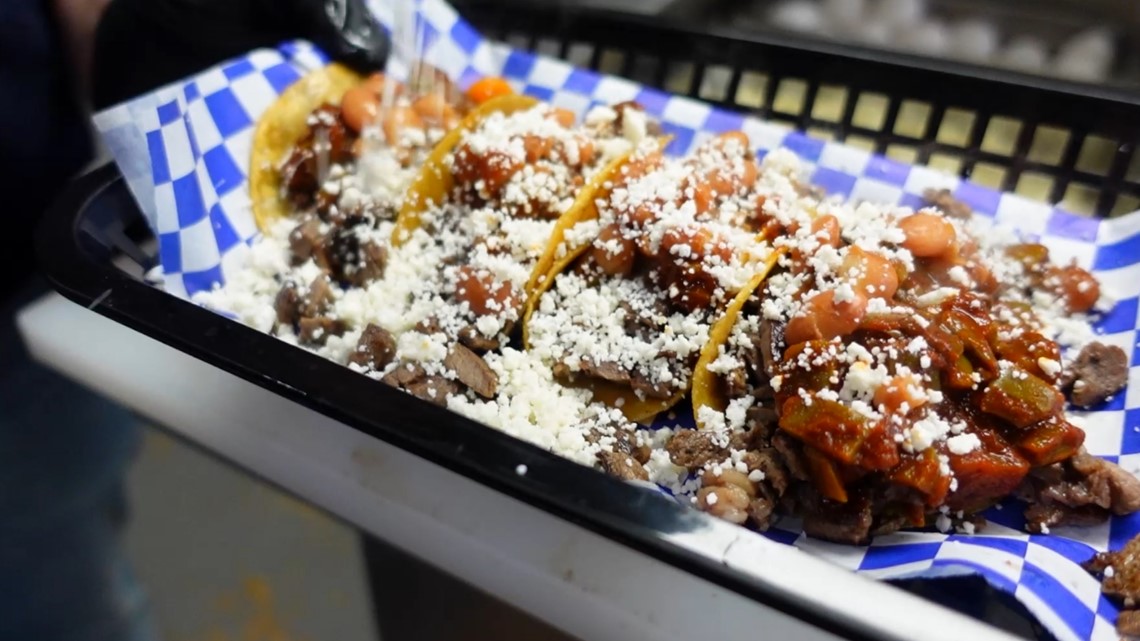 "The Santa Maria -- we put cactus that is sauteed with guajillo salsa, onions, garlic. Most people sometimes don't know exactly what to expect from cactus, but it actually goes very well. It has this tangy flavor," said Gonzalez.
They have other signatures as well, like their 42 ingredient mole.
We also met one customer who loves the restaurant so much, she picked it to commemorate a special day.
"I have experienced breast cancer, and today I came to celebrate. I rang the bell. I no longer have cancer. And I had to come here to celebrate with my family," said customer Mary Ocana. "They will celebrate the bell just as much as I did today when I rang it."
Click here to explore San Taco's social media for more information.