"We've been here for about 14 years now, and we decided to just bring a little bit of the island [here]. We get homesick, so we decided to share with others," said co-owner of Pinch-Ito Maria Mercado.
"The name of the truck is Pinch-Ito and it's in memory of my son-in-law. His nickname was Ito and he liked pinchos, so we put it together. Pinchos is a kabob, or meat on the steak, created in Spain," said owner and chef Luis Santiago.
Mercado told us how they use a Puerto Rican seasoning, "So the taste and the flavor are different than other meals or other foods out there."
As for the pinchos, they can do chicken, pork or shrimp. And it comes with garlic bread.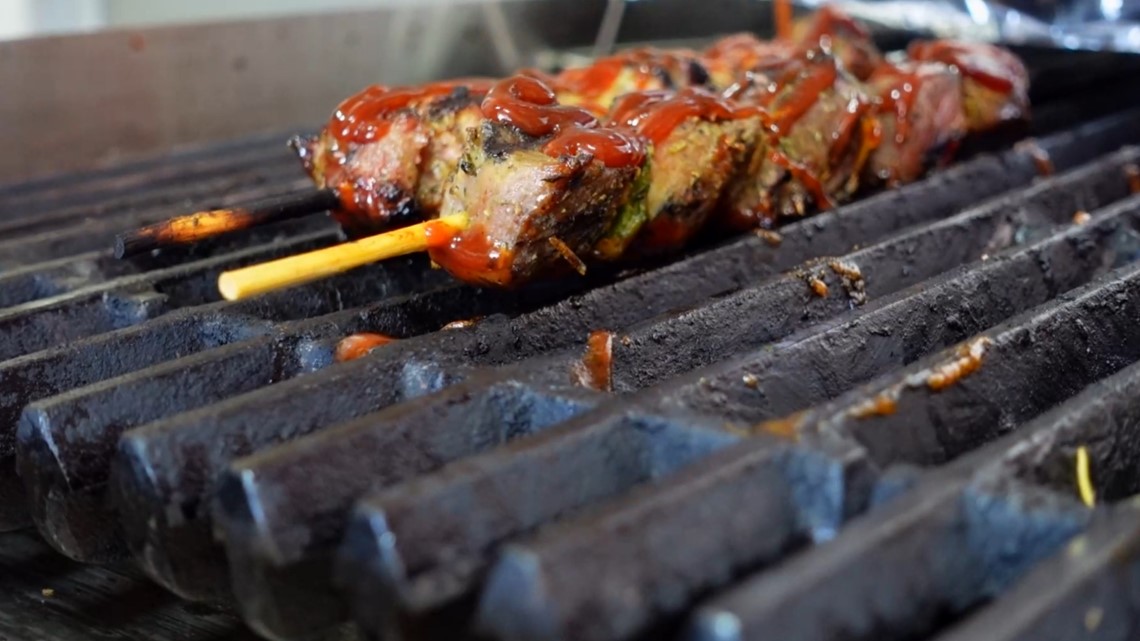 "We also make special orders," said Mercado. "If a client wants all meats combined, we could do that for them to too."
And they're also known for their plantains.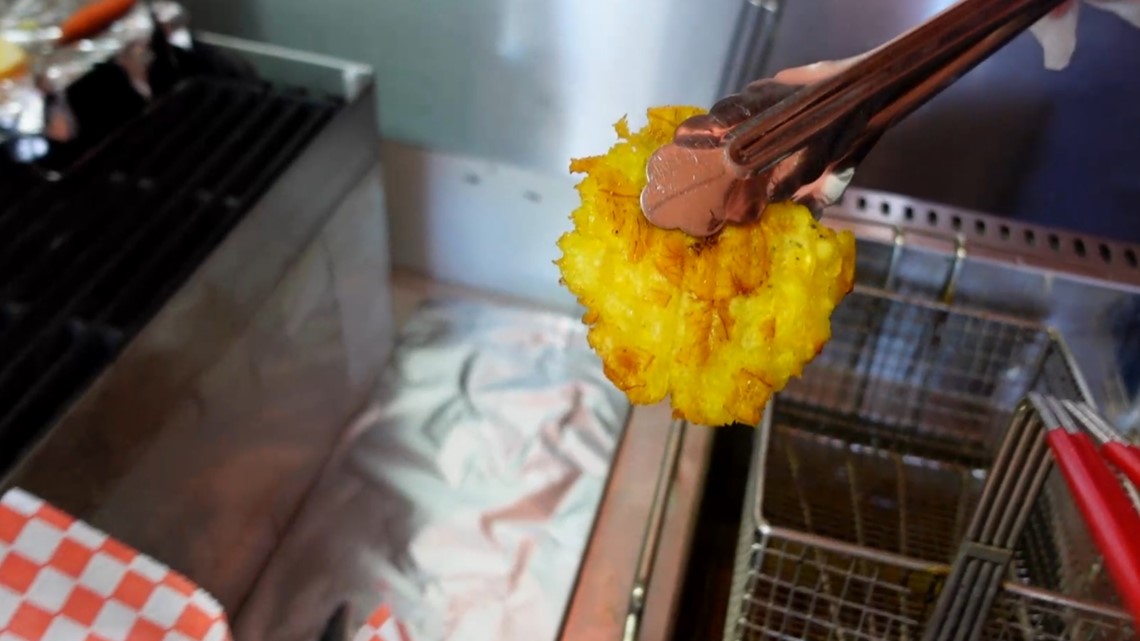 "Cut them and fry them in pieces ...once they're made, then you smash them and then you fry it again. We do it with Adobo. Adobo is a Puerto Rican seasoning. And then also with our house sauce," said Mercado.
Both are extremely passionate about the eats they serve.
"Puerto Rican food is amazing," said Santiago. "Around the world, every tourists that goes to Puerto Rico, they love the food. I have customers that are not just Puerto Rican, and they come back. Some people [are] coming from Houston or people [are] coming from McAllen."
They're hoping people in the San Antonio area come out to support too. Especially at the new park where you can bring the whole family, and pets!
"We believe in community, and helping out, and local-owned businesses should be a priority to support them...take care of one another. That's what's San Antonio's about," said 1604 Cantina partner Brandon Thompson.
"You're going to love it and you're going to be in love with Pinch-Ito," said Santiago. "We're here to serve you."