SAN ANTONIO — Sixteen years ago, a business opened in west san antonio, serving Mexican food, homemade pastries and tortillas. Even with their success, they still work to keep their prices affordable.
It's called Los Angeles Tortilleria, Restaurant & Bakery, and they're located on 300 North Zarzamora Street. They have a second location on 5138 Blanco Road.
"People come here to share a holistic experience with their family and their friends, and coming from a family-owned restaurant, we want to share that with everybody," said co-owner Annahi Vazquez. "We want to make sure everybody is welcomed and [they] have a good time here."
The recipes have been passed down from generation to generation. Annahi and her brother, Miguel, have worked to brand the business as what it is today -- an authentic Mexican restaurant where people can gather and enjoy food made with love. Their parents had businesses in Mexico, but decided to move to San Antonio, and grow their restaurant here.
"Our parents started this 16 years ago. I was eight years old, my brother was 16. And it's something that is near and dear to our hearts. We plan on growing it. We have a lot of passion for this and a lot of heart," said Annahi.
It's a one-stop-shop for locals. You can't beat fresh tortillas, pan dulce and plates that weigh a few pounds.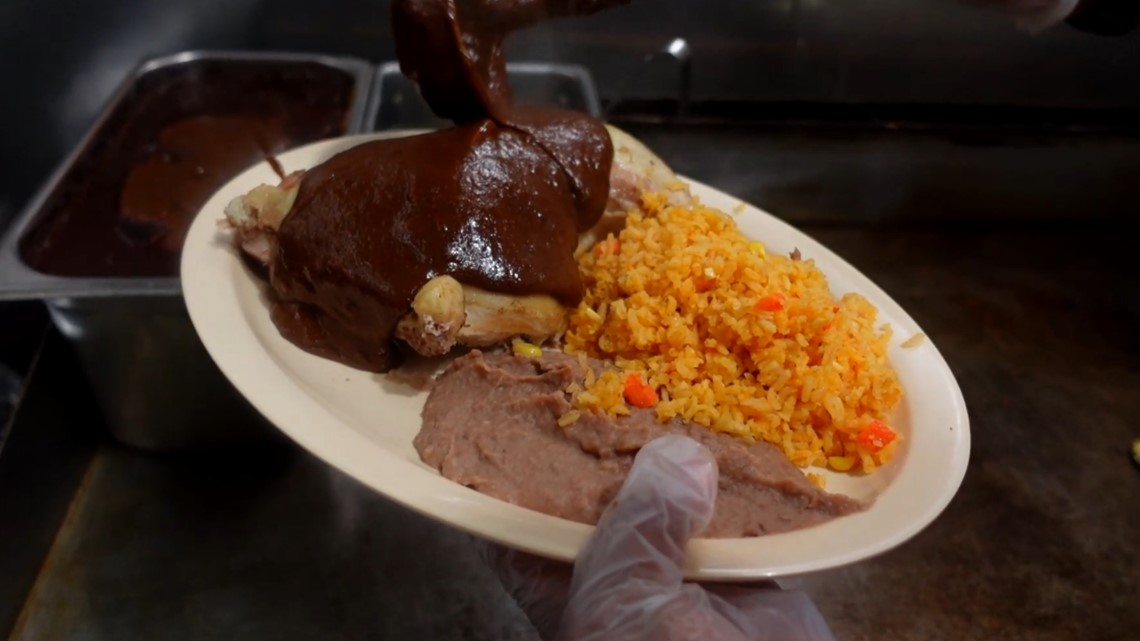 "Mole is a chocolate sauce consistency and it's a little bit spicy. The chicken, we drench it with the mole on top, served with rice and beans. Everything is served with a side of your choice of tortillas," said Annahi.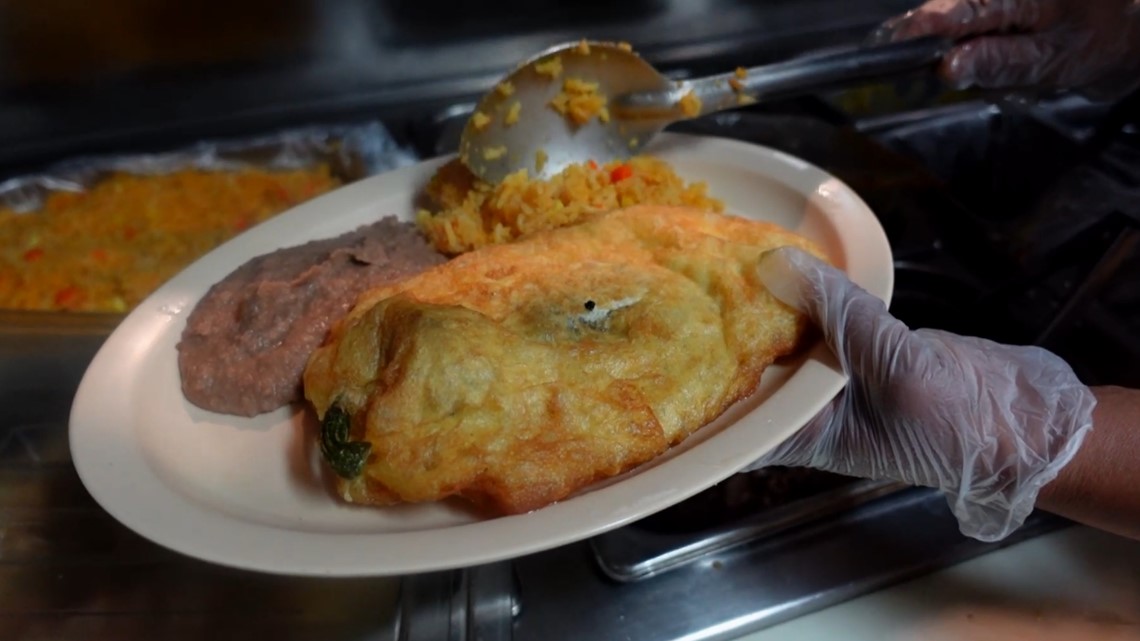 "It's grilled, peeled, and it's stuffed with either your choice of chicken or cheese. We batter it with eggs and we deep fry it," said Annahi. "It's served with rice and beans."
Their signature dish -- Chilaquiles Los Angeles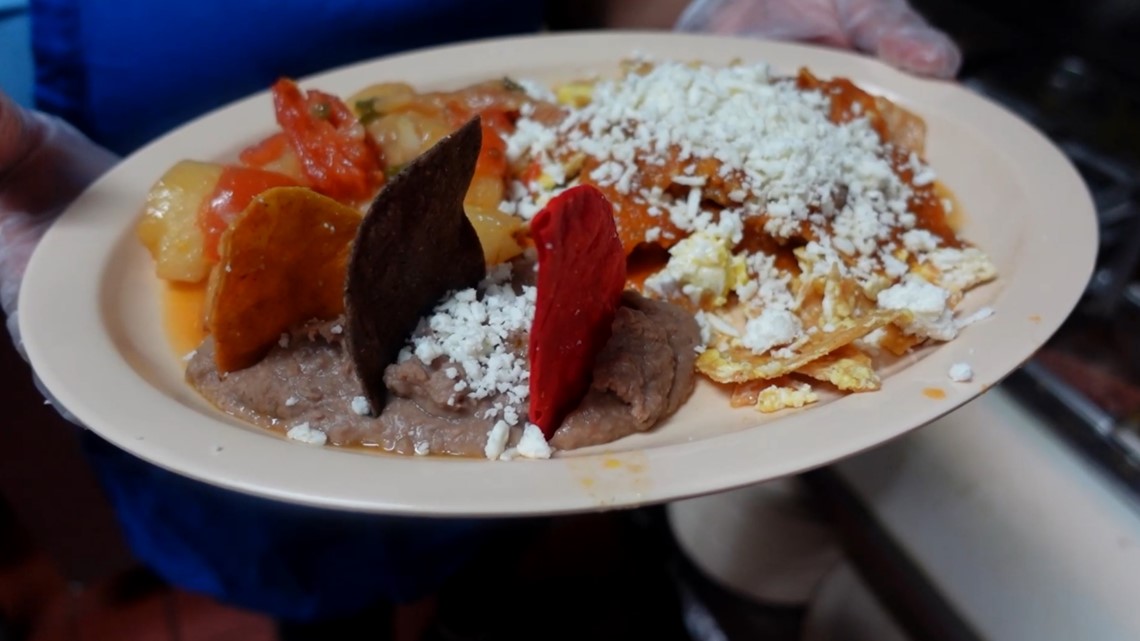 "That is going to be fried chips. We mix it up with eggs, we scramble that in there, salsa ranchera on top, and it's also served with papas ranchera -- sprinkle queso fresco," said Annahi.
They're also known for their two tacos and drink deal that's just a little more than $3.
"It makes you feel good giving back affordable food to the community," said Miguel. "The tortilla absolutely makes or breaks a taco. And here, we make all of our tortillas fresh daily."
Keeping their family legacy alive, they hope to pass this business down to their future kids.
"My brother and I, we are so proud to be able to really transform this into a dream that my parents saw, and to continue it – and it's something that we love to show up and show out whenever we do come into work every single day," said Annahi.
For more information about Los Angeles Tortilleria, Restaurant & Bakery, click here to explore their Facebook page.