SAN ANTONIO — Many Americans will tell you that their favorite food is pizza. If that's you, keep reading, because there's a food truck you'll want to visit.
It's called Dough Boy Pizza, and they cater for events, weddings, parties, you name it. But, they're normally parked at El Camino, which is a food truck park downtown, located on 1009 Avenue B.
"We're going to blow your mind, like a flavor explosion. You're going to try something here that you've never tried before. Even the way we do our dough is going to be different. The way we season our pizza," said owner Krystal Hamilton. "It's going to have its own unique taste."
Their pizza has certain seasonings to it that are similar to what you'll find in Texas barbecue. They couldn't tell us exactly how they give it that extra kick. Instead, you just have to try it for yourself.
"Texas is a little bit more than cowboys. We also like a little glitter. We definitely are here for the sequins. We're going to add the heat, a little sriracha, a little jalapeno in there, and honey," said Krystal. "You just can't beat it."
Their shiniest pizza with some sweet notes is called The Hot Box.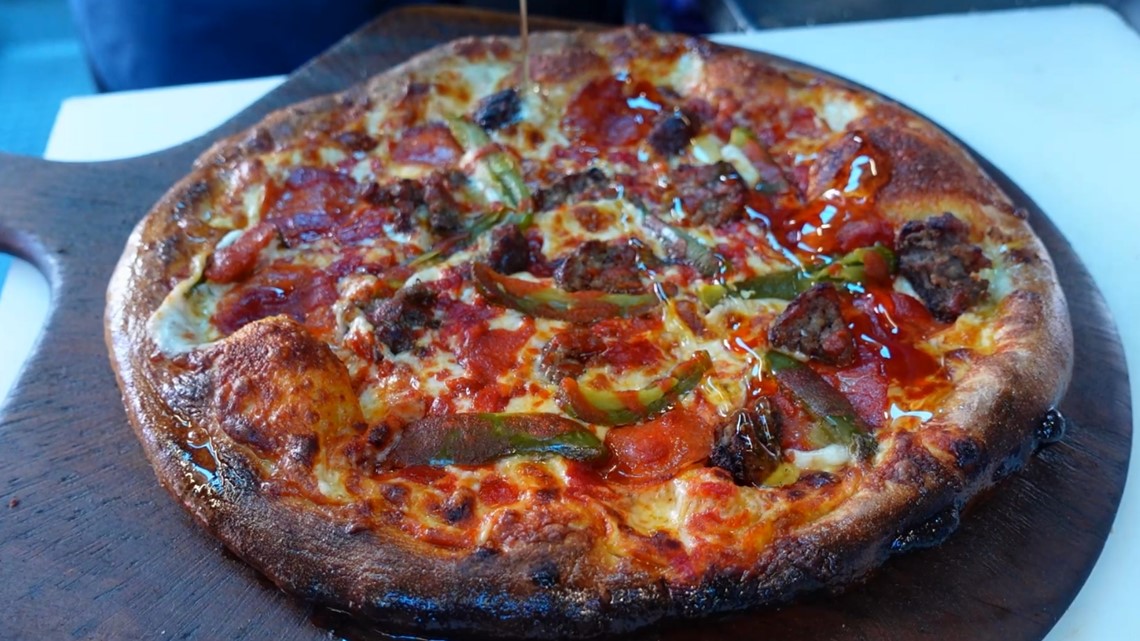 "It comes with our jalapenos, our handmade, hand-rolled sausage, pepperoni, we hit it with some sriracha. And then that honey at the end," said owner Jesse Hamilton.
Krystal told us that the feedback, "Has been phenomenal. We use really fresh ingredients. We take pride in how this pizza is made and if it's not right, we're going to fix it."
Their most popular pizza is The Pep Boy.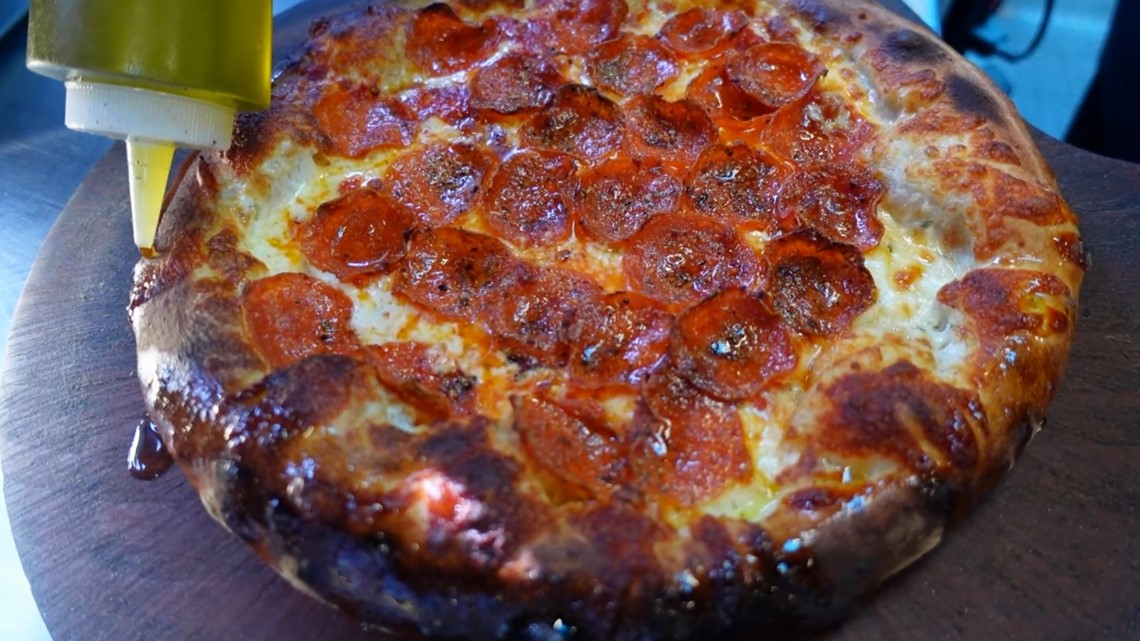 "It has pepperoni. We make ours with our signature crust, our signature cheese blend that has provolone and mozzarella. We drizzle it with a little bit of EVOO (extra virgin olive oil). Boom. Classic, but the best classic that you can get," said Jesse.
Their signature dessert is Gram's Donuts.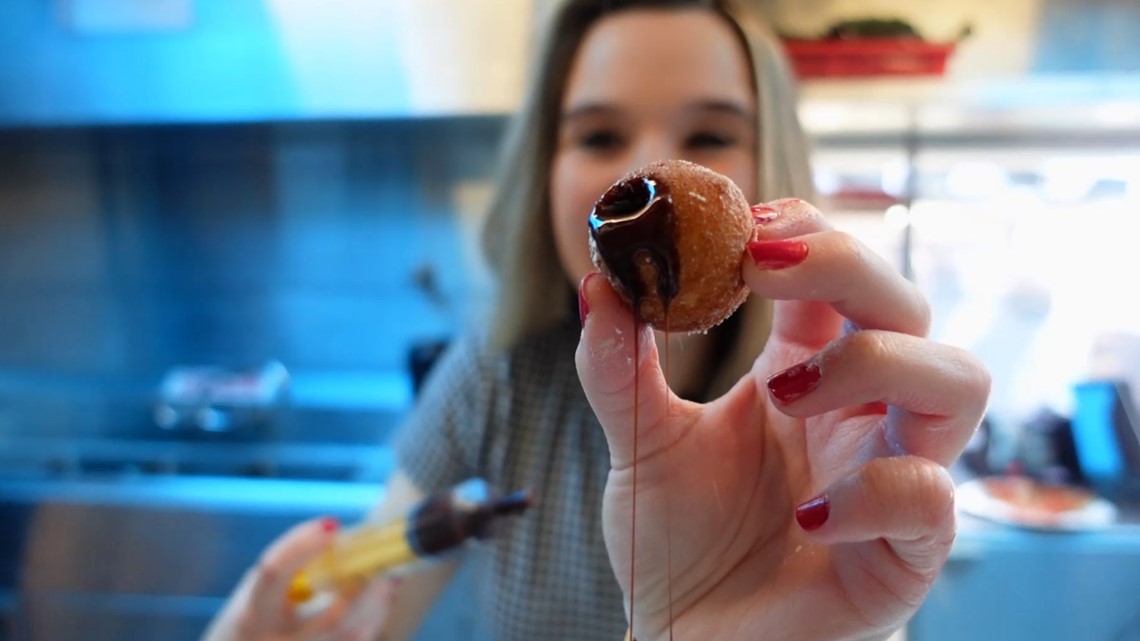 "My mom loves donuts, so we named the donuts after her. And then you get to inject yourself with strawberry or chocolate," said Jesse.
They told us how they've tweaked the recipes to get them to where they wanted them to be.
"We're out here literally pouring our heart and soul into what we do every day," said Krystal.
For more information about Dough Boy Pizza, check out there social media here.