SAN ANTONIO — There's an ice cream shop in town that's the bee's knees. Literally. Many of their ingredients have a key ingredient -- honey! It's called Bee Nice Cream, and they're located on 8003 Broadway.
"I chose to open up the store because I really like ice cream. So much so that I have it every single day," said owner Debra Hazle. "When I moved here from Virginia, I couldn't find an ice cream shop that really carried a lot of varied flavors. So, I wanted to make really good ice cream."
Everything is churned in store. They have a Texas-sized menu of options that's particularly perfect for the Lone Star State heat. Or, whenever you simply have the ice cream craving!
"I always try to create new flavors. Any time you start out making ice cream, you start out with the traditional flavors. And then naturally, just like any food item, you branch out and you put your own spin on it," said Hazle.
A popular flavor is the Honey Lavender with Honey Dust.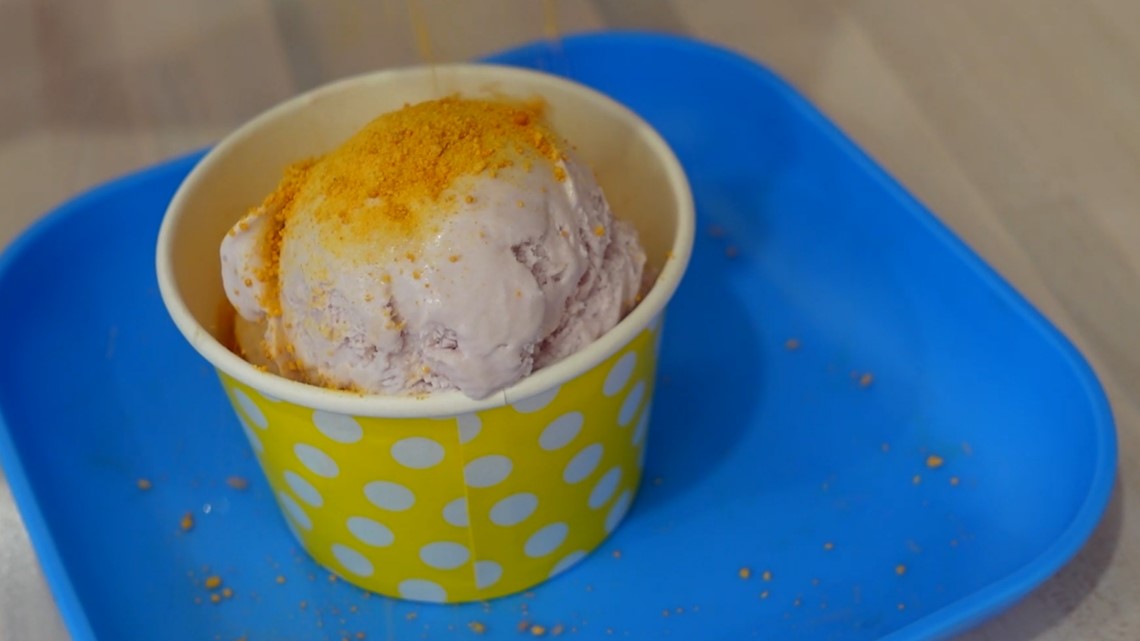 "It's just a hint of lavender. So, it's not overwhelming, but it has a really nice texture because it's super creamy," said Hazle. "Some of our customers really like to mix the Strawberry with the Honey Lavender."
Then add that Honey Dust. It's a honey brittle candy turned into a tasty topping.
Another flavor that's all the buzz -- the Ube.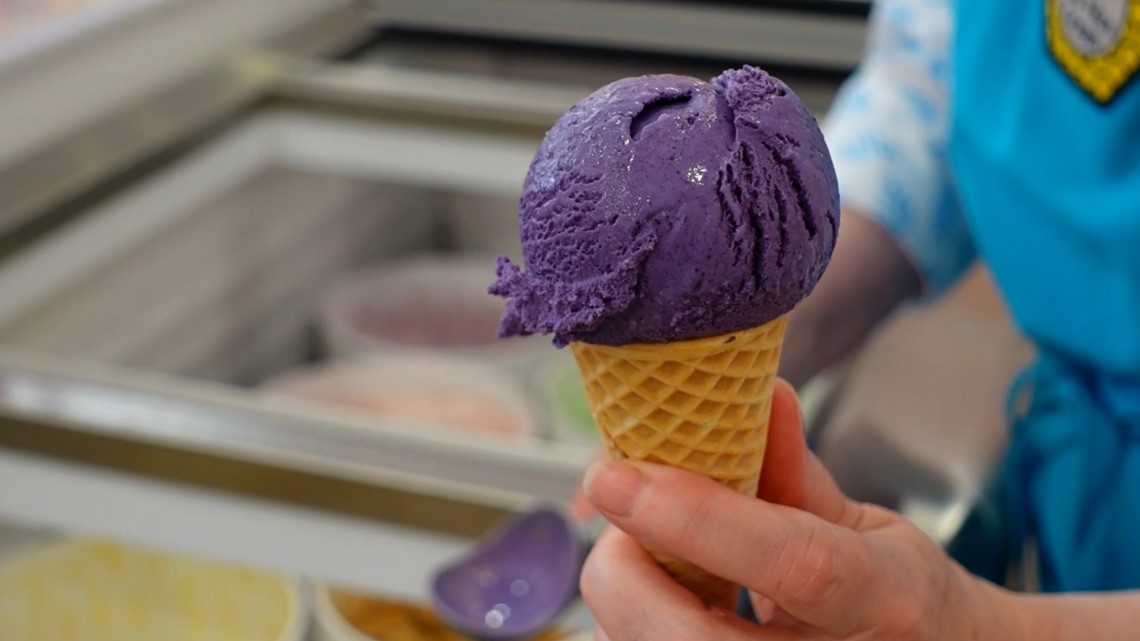 "Ube is a yam that's grown in the Philippines, and it's a very popular flavor there," said Hazle. "It has a little bit of a nutty flavor, a hint of vanilla flavor."
There's also Lemon Poppy seed, Pistachio, and creamy shakes with several scoops of ice cream. But the inspiration behind this business is one flavor that was her father's go-to -- Dad's Banana Nut.

"I started making ice cream when I was a little girl. And back then, we just had a hand-turn model. His favorite flavor was banana nut. So, I just call it Dad's Banana Nut. Nothing beats the flavor of fresh bananas," she said.
As to what making ice cream means to Hazle, she said that she loves to see families come in with smiles on their faces, like she felt as a kid.
"It's just a wonderful experience. It brings people together. You're talking about ice cream and it's a happy,satisfying experience," said Hazle. "It's a childhood memory."
You can explore Bee Nice Cream's social media page here. They're only closed on Mondays and Tuesdays.