SAN ANTONIO — A Neighborhood Eats viewer reached out saying that one small town restaurant is the best place out there for a juicy burger, particularly a patty melt. So, we had to see what the craze is all about.
Viewer Alan Lowak said Barbed Wire Burger Company is the place to go. "OMG they have the best burgers I've ever had. The patty melt is my personal favorite. Give 'em a try you won't regret it!!!" he wrote.
It's located on 12880 U.S. Highway 87 West in La Vernia.
"I'm building a brand. I really want to be the next big burger place," said owner Kris Padier. "The seasoning, the product that I use, it really does make a difference. And because we do it all fresh."
As for that patty melt, well, it not only looked amazing, but tasted just as great.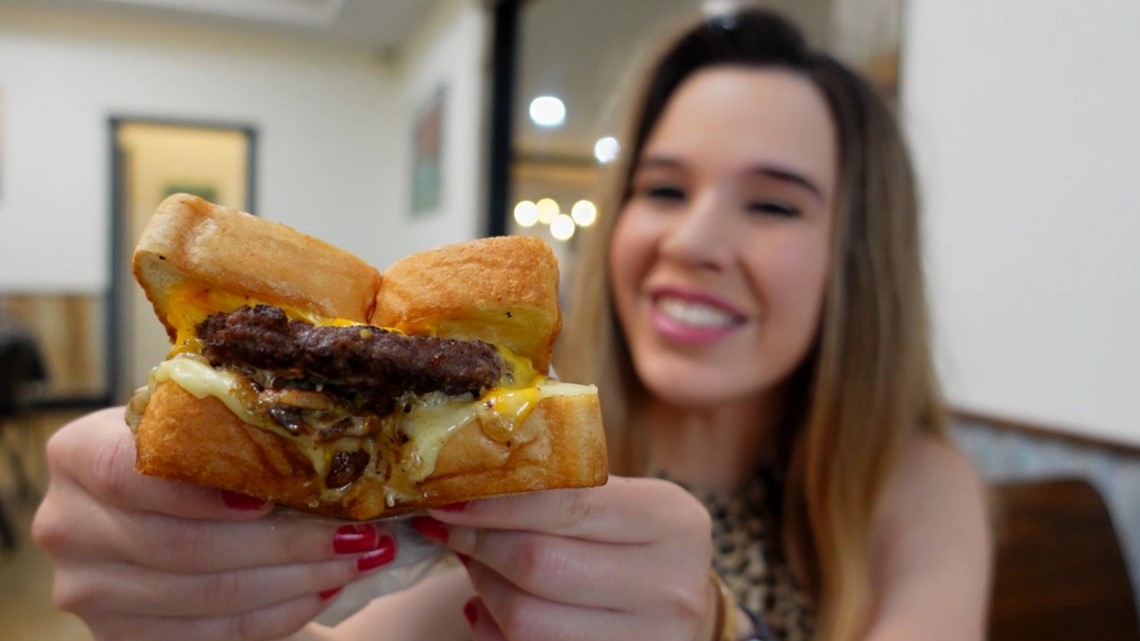 "The minute we developed the patty built, it is hands down one of the best sandwiches I've ever had," said owner David Padier. "The cheesiness, the juiciness of the meat and the Texas toast is a good blend."
They also said it's the way the burgers are put together that makes a difference as they take pride in the presentation.
Another option that is outside the box is their Inside Out Sandwich.

"Sour dough toast, and we put all of our eggs and cheese and bacon inside a sandwich, and we toast our shredded cheddar cheese on the outside. Gets a nice little cheesy crust, crunchy, juicy – if you like a cheesy sandwich, that is on point," said David.
They open at 7 a.m. every day. So their breakfast is also on another level with a stuffed chicken and waffle sandwich.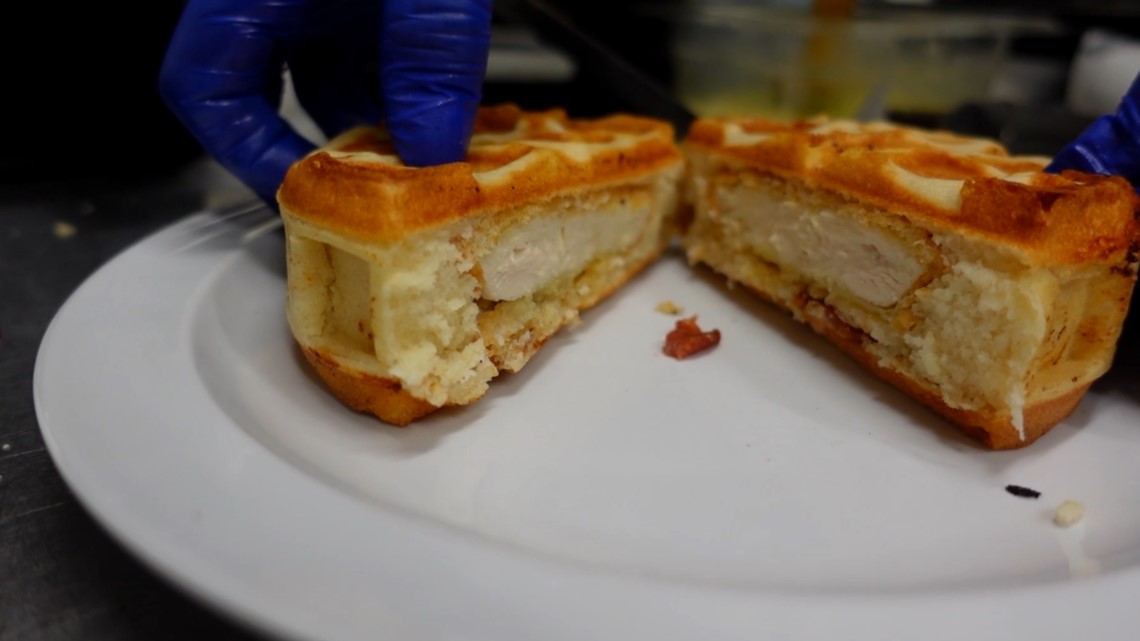 "Our breaded chicken patty and we deep fry it to perfection, and we bake that inside of the Belgian style waffle. We add the crumbled bacon, syrup, and then we put the waffle mix on top of that and it encases it perfectly into that really good sandwich," said David.
This small town Texas restaurant embodies what it means to be a local business built on hospitality.
"People will drive. We have people from Pleasanton, Cibolo, the north side of town that will drive here to have a good burger just because we have made it special like that," said Kris.
They're chasing their dreams, hoping to bring in new faces who haven't tried those tasty menu items.
"I have a quote that I'm going to coin," said David. "'There's no place quite like this place anywhere near this place. So, this must be the place.'"
Click here to explore Barbed Wire Burger Co.'s website to check out their full menu, hours and more.