SAN ANTONIO — There's nothing greater than a parent's love for their child. One local mother dedicated her business to her daughter, Andrea, who passed away after battling cancer. We visited them on Neighborhood Eats: Food Truck Edition.
They're called Andrea's Kitchen, and although they do cater for events, they're normally parked on the far west side on 12995 Potranco Road.
"We're from Louisiana. I'm born and raised. So, we wanted to be able to incorporate great food here in San Antonio," said Owner & Operator Latasha Webb. "When I'd look for some good fish or shrimp or a good po'boy, I wasn't finding it here. So, I just wanted to bring a little bit of home here."
She told us their secret to their successful business is love, flavor and overall, serving food that's good for the soul.
They're also just good people who want to share their eats with the community.
"This truck was in remembrance of my daughter who loved to cook, to be in the kitchen. And cooking was a passion of mine," said Webb. Before Andrea passed away, she used to have conversations with me of how she wanted to be a chef, and also to be a doctor. She wanted to serve people and care for them at the same time. So, what other way to keep my baby's legacy alive?"
Andrea passed away in 2021. She loved purple, pink and unicorns. So, that's a theme you'll find at the truck.
"I'm very humbled at the opportunity to give back," said Webb.
And she, along with her family working the business, are making sure people get to experience the good food of Louisiana.
"When you eat my food, you're going to get a mouth full of flavor," said Webb.
First, we tried the Fried Fish with Seasoned Fries.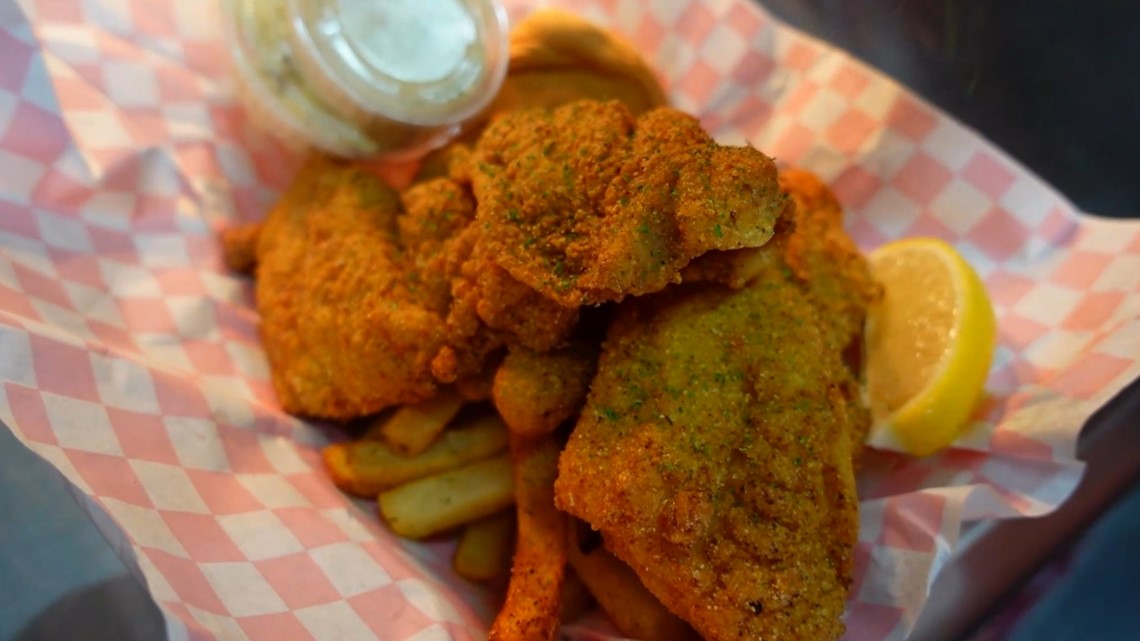 "The fish is seasoned with Cajun seasoning, homemade coleslaw. And it's served with our Anything Sauce. And I do mean you can put it on anything," said Webb.
Think of it like a tartar sauce, but even more rich in flavor.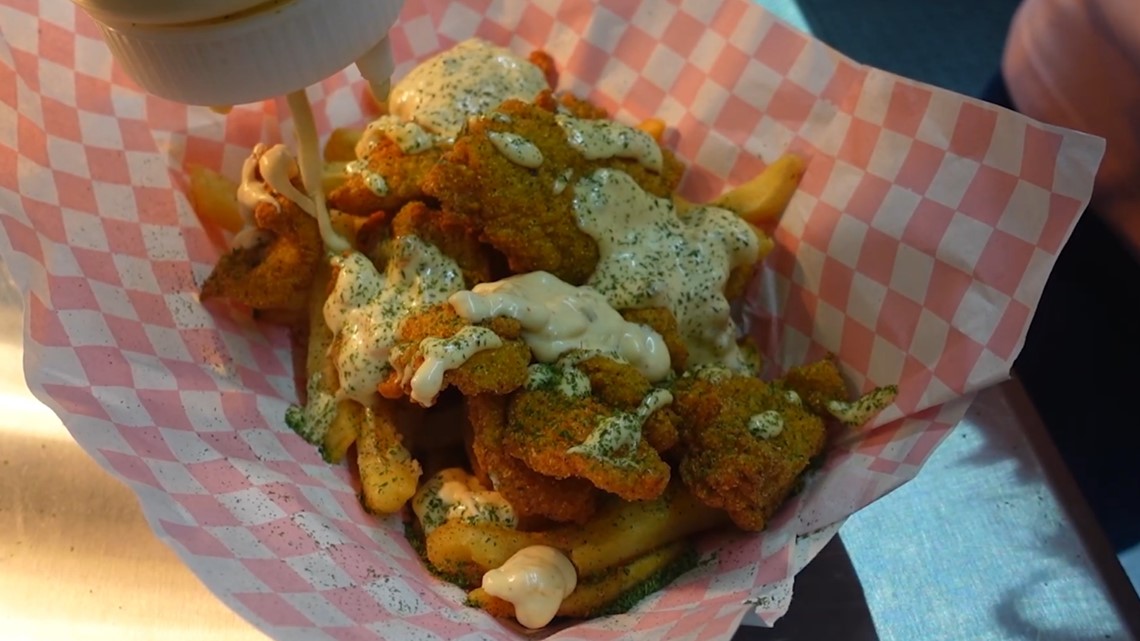 "Eight inch roll, battered shrimp, with lettuce, tomato. Put that Anything Sauce on it," said Webb.
And another special plate -- The Unicorn Fries.

"[Those] are special to me. My daughter loved unicorns and just magical things. And so I wanted to incorporate that into the business. Like everything we do, we center it around Andrea," said Webb. "So, those Unicorn Fries are topped with our Cajun fish bites, and then again you have that Anything Sauce."
And in honor of host of Neighborhood Eats, Lexi Hazlett, you can order The Lexi's Special. Just make sure to ask for it by name! It's fried fish on a warm roll with cole slaw, buffalo and Anything Sauce. As she's known to take on some of the spiciest food in the area.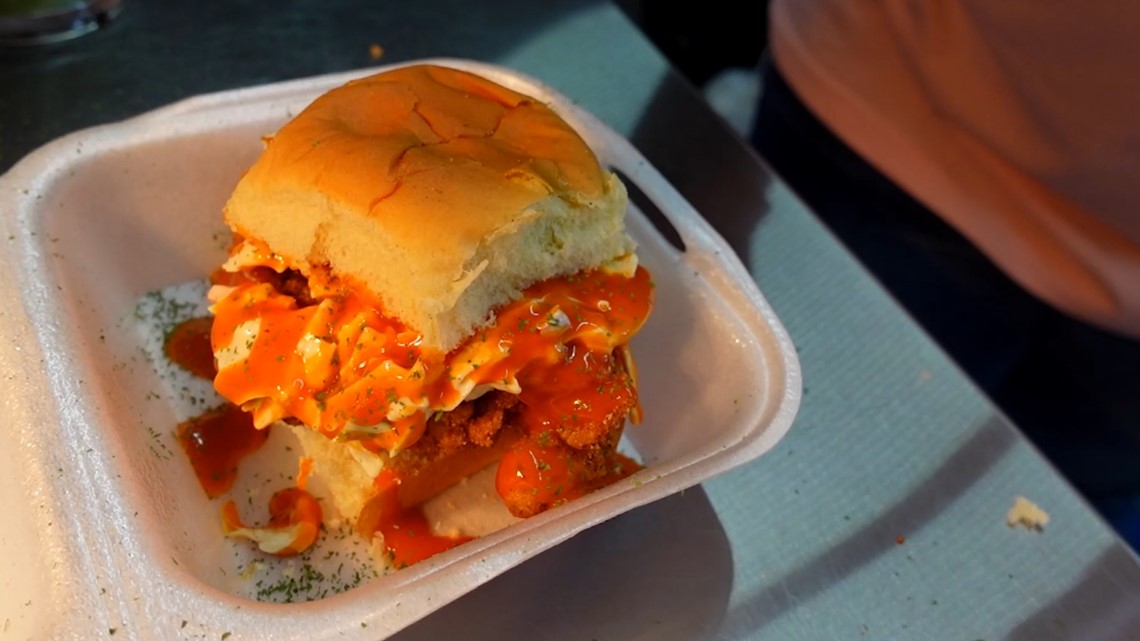 "Instead of you having to take a venture Louisiana, you can find it right here in San Antonio," said Webb. "You're not going to find it anywhere else but Andrea's Kitchen."
For more information about Andrea's Kitchen, click here to follow their Facebook page.
Do you have a restaurant or food truck you want Lexi to visit? Send an email to eats@kens5.com with all the details. You can also contact her through social media: