Help us feed the kids!
Summer isn't fun if you're hungry. One in four San Antonio kids will experience hunger during the summer school break.
Many children who struggle with hunger get a nutritious meal through reduced-price lunch programs each school day, but the summer months leave a gap that must be filled to make sure nobody goes hungry.
Last year, KENS 5 along with our sponsors raised more than 8 million meals for children facing hunger in the San Antonio area through the Million Summer Meals for Kids program. This year, our goal is to raise 9 million meals, but we can't do this without your help.
Please join KENS 5 and the San Antonio Food Bank in collecting food items and monetary donations during the Million Summer Meals food drive!
The need is great
Many families get stressed out in the summer trying to figure out how will them make ends meet, said Eric Cooper, president of the San Antonio Food Bank.
Cooper said that's because many families depend on children getting school lunches. The food bank, KENS 5 and our partners want to fill up the food bank warehouse and feed as many children as possible.
It gives us hope that we are going to meet that demand to make sure no child goes hungry, but it's going to take the entire community, Cooper said.
HOW YOU CAN HELP!
1. Drop off non-perishable food items at a sponsor location
You can do your part by collecting food items to donate and bringing them to one of our collection barrels at our sponsors' business locations around San Antonio:
Full list of the most desired types of food for donation
Sponsor locations where you can drop off your donations
You also can bring food donations to the San Antonio Food Bank or the KENS 5 studios, 5400 Fredericksburg Road in northwest San Antonio.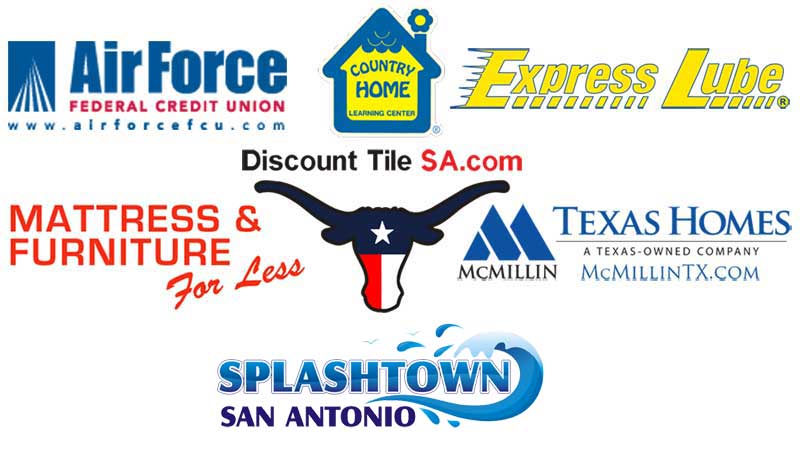 Air Force Federal Credit Union | Country Home Learning Center
Discount Tile | Express Lube | Mattress & Furniture for Less
McMillin Texas Homes | Splashtown San Antonio
2. Join KENS 5 for special donation events around San Antonio
We will be hosting Food Frenzy Friday donation events around San Antonio throughout the summer in partnership with our Million Summer Meals for Kids sponsors. Drop by your local H-E-B store and meet our team from 4 to 6:30 p.m. You could even appear on air during our afternoon newscasts!
Friday, June 9: HEB @ 910 Kitty Hawk Road, Universal City, sponsored by Express Lube
Friday, June 16: HEB @ 2965 I-35 North, New Braunfels, sponsored by Discount Tile
Friday, June 23: HEB @ 8219 Marbach Road, San Antonio, sponsored by Air Force Federal Credit Union
Friday, June 30: HEB @ 10718 Potranco Road, sponsored by McMillin Texas Homes
Friday, July 7: HEB @ 2118 Fredericksburg Road, sponsored by Mattress & Furniture for Less
Friday, July 21: HEB @ 2130 Culebra Road
Friday, Aug. 11: (Location TBA), sponsored by Country Home Learning Centers
3. Donate by texting on your phone
You can make an instant $10 donation to the Million Summer Meals for Kids program using your smartphone. Just text SAGO to 27722 and your donation will automatically be billed to your mobile provider's bill. Thank you for your support!
4. Donate by making a payment online
Did you know that every $1 donated will help serve seven meals to San Antonio kids this summer? You can do your part by clicking the link below to make a monetary donation to the San Antonio Food Bank.