SAN ANTONIO -- Court records obtained by the KENS 5 I-Team show a 29-year-old man charged with murdering a San Antonio mother over the weekend had repeated protective orders filed against him and two previous convictions for beating her.
San Antonio Police charged Samuel Pereida with murder Sunday, a day after finding him in a locked apartment bathroom suffering from apparent self-inflicted wounds to his wrists and arms.
SAPD officers conducting a welfare check at an apartment in the 1600 block of Jackson Keller Saturday morning found Pereida and the body of his girlfriend, 30-year-old Shannon Gomez , who had been stabbed repeatedly.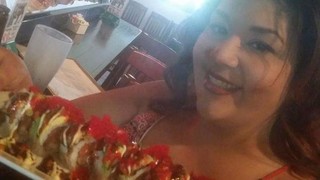 Gomez's family first called police Friday, after she failed to pick up her children from an area daycare facility.
Officers conducted a welfare check late Friday night, but without probable cause to enter the apartment, left without going inside, the family said Monday.
"Saturday morning I woke up my husband and said "something's not right, she would never leave the babies this long," Gomez's mother Yolanda Navaira said.
SAPD conducted a second welfare check around 8 a.m. Saturday, but this time an officer entered the apartment.
"When I saw the police officer bring out the crime tape that they put up around crime scenes, that's when I knew. That's when I knew," Navaira said.
According to court records, Pereida was released from a state correctional facility in July after serving 17 months for a 2014 assault on Gomez and one of the couple's young sons that sent both victims to the hospital.
Pereida, who served a majority of the sentence before pleading guilty in February, faced up to ten years in prison for the attack.
He had a 2012 family violence conviction for a separate attack on Gomez.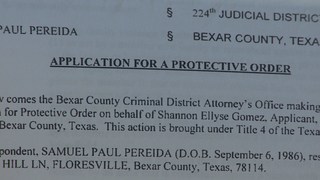 Bexar County records also show three separate protective orders filed against Pereida since September 2012.
Family members of Gomez said Monday the suspect moved back in with Gomez in recent weeks, even though a no contact order prevented Pereida from being near her.
Gomez leaves behind three sons under the age of seven. Her family has set up a GoFundMe page to help pay for her funeral expenses.
Pereida is being held at the Bexar County Jail on $400,000 bond.
(© 2016 KENS)