KENS 5 believes every community deserves a helping hand. We know how important it is to inspire community service and bring hope to those in need.
From Million Summer Meals to Bill's Elves, we've been making a positive impact in our community for many years. Our Mi Casa Makeover program was another example: We renovated 35 homes in San Antonio that were in dire need of repair. It is this passion for service that is the essence behind our community initiatives at KENS 5.
In an effort to support our growing community, we're taking Mi Casa to another level with Mi Casa │ My Community! This endeavor will evolve the program beyond the physical structure of MI CASA and home repairs, and expand it to MY COMMUNITY by allowing us to help more people every month.
Wherever we are most needed, our team and partners will be there — to build parks, remodel playgrounds, donate sports equipment, redesign ramps for accessibility, or fix a roof. The possibilities are endless. While some of our assistance will be planned in advance based on community solicitation, others may be fluid as the need arises.

We thank our partners for helping to make this program possible:


Atlas Floors | IBEW # 60 | UBuildIt

The KENS 5 Great Day SA team and generous sponsors will be changing the lives of people right here in San Antonio through Mi Casa │ My Community.
Tell us your story of someone in need or your idea to better the community. Keep in mind that we cannot reply to each submission. If we need additional information, someone from KENS 5 will contact you.
Submitting a nomination does not guarantee that your story or idea will win. All nominations must be for residents living within the KENS 5 viewing area. Only one winning nomination will be awarded each month.

Click here to view official rules

THREE WAYS TO SUBMIT A NOMINATION:
1. Fill out the Mi Casa online entry form
2. Send an email to micasa@kens5.com
3. Mail entry form to: KENS 5 Mi Casa My Community, 5400 Fredericksburg Road, San Antonio, TX 78229

If entering via email or postal mail, include the following information:
First and last name
Home address
Phone number
Email address
Your story and/or idea in 250 words or less
Accompanying pictures or videos (optional)

ABOUT OUR PARTNERS:


Atlas Floors Carpet One is a full-service flooring company serving San Antonio and South Texas; family-owned & operated since 1948. We carry a large selection of high-quality floor coverings in carpet, hardwood, laminate, vinyl, ceramic & porcelain tile. CLICK FOR MORE INFO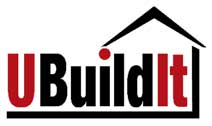 With a UBuildIt Construction Expert by your side, you can build or remodel your home with confidence and built-in equity! Serving Bexar, Kendall, Bandera, Medina, Frio and Atascosa counties. Contact your local UBuildIt office at (210) 695-3373 or CLICK FOR MORE INFO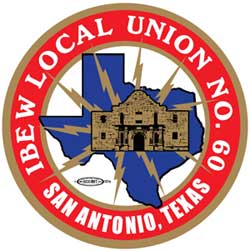 The International Brotherhood of Electrical Workers (IBEW) Local #60 bargains collectively with employers over wages, benefits, and rights for members across a wide variety of fields: utilities, construction, telecommunications, broadcasting, manufacturing, railroads and government. Contact IBEW Local 60 at (210) 377-1741 or CLICK FOR MORE INFO