SAN ANTONIO -- The San Antonio Police Department has no formal plan to phase out hundreds of Tasers next year, despite a recommendation from department administration to address the issue.
SAPD spokesman Sgt. Javier Salazar said the department will instead replace Tasers on an 'if needed' basis.
Records released by the city this week indicate that 1,105 officers, more than half the force, are currently equipped with the Taser X26.
A Taser spokesman told KENS 5 Tuesday the X26 is a 2003 model that lacks substantial safety enhancements and data gathering capabilities found in the company's newer models.
Internal emails sent between SAPD finance and the city's finance office this summer included a recommendation to phase out 369 X26's in favor of the new X26P during the next fiscal year.
The recommendation was not included in the budget scheduled to be approved by city council Thursday.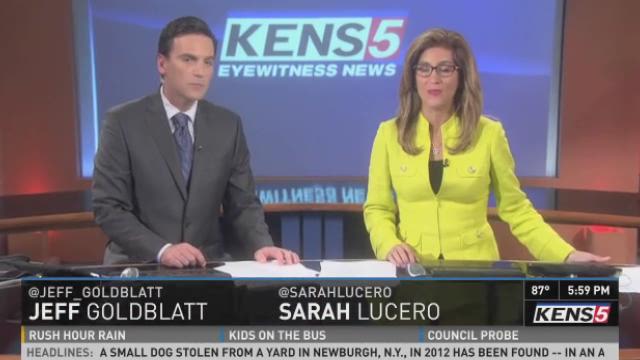 Taser spokesman Steve Tuttle compared the X26 and X26P to driving a 2003 Honda Accord versus driving a 2014 Honda Accord.
Tuttle said Taser will stop producing the X26 December 31, but will continue to provide batteries and replacement cartridges to law enforcement agencies who have not upgraded to new models.
Internal SAPD emails released to the I-Team indicate the X26P costs around $1,350 per unit with a four-year warranty.
"Its going to end up being a huge problem for the department here in the next year and a half, " said San Antonio Police Officers President Mike Helle.
"Either we're going to have a tool that we are going to maintain and provide for our officers and keep it up to date or we're not."
Helle said officers have complained the Tasers currently in use do not always provide an adequate stun when deployed.
Union officials said all new SAPD officers are trained to use Tasers and carry them on their weapon belts.
Sgt. Salazar said officers are required to test their Taser before going on patrol.
"If they encounter any issues on it, they are to report that immediately to their supervisor and then take steps to replace whatever may need to be replaced," said Sgt. Salazar.