FORT BEND COUNTY, Texas- A drug agent discovered approximately 56 pounds of meth with the help of his K-9 during a traffic stop in the Richmond area on Tuesday.
According to the Fort Bend County Sheriff's Office, they stopped a Chevy Malibu for a traffic violation on Highway 59 at Williams Way Boulevard.
Upon investigation, FBCSO says a detective and his K-9 partner, Jackie, found 56 pounds of crystal methamphetamine in the trunk.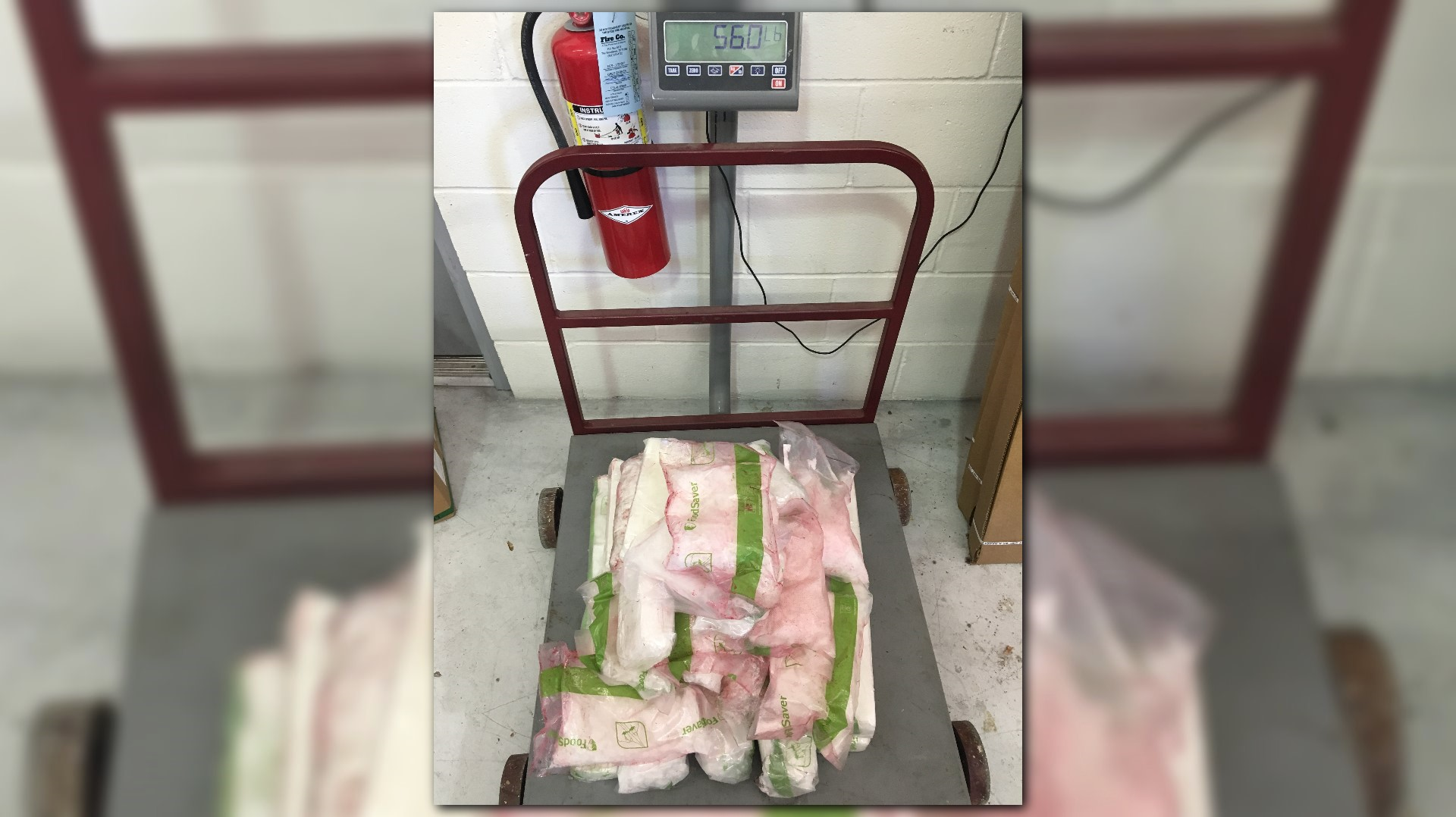 Authorities arrested Maria D. Carbajal-Ponce, 47, of Chicago and Carlos Gallegos, 33, of Dallas on charges of Manufacturing/Delivery of a Controlled Substance.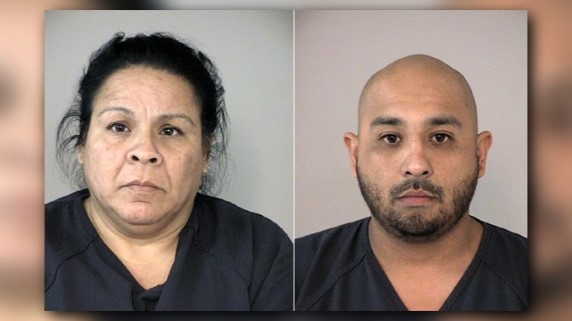 FBCSO says the methamphetamine could have potentially been worth over $2 million on the street.