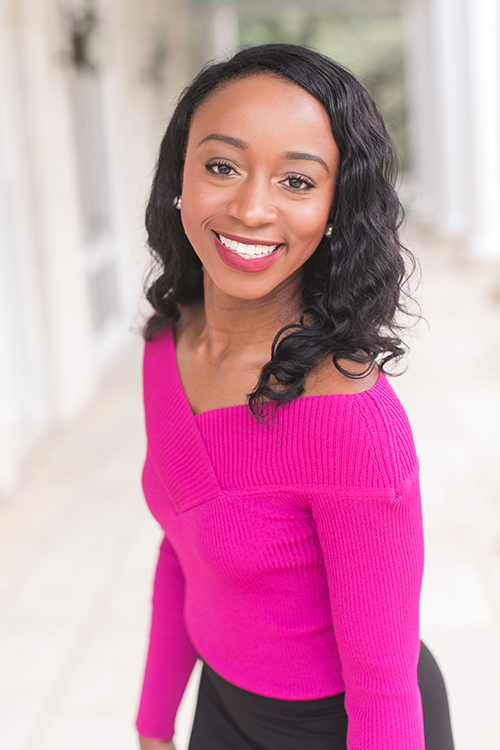 Charlie Cooper is a multi-skilled journalist at KENS 5. She loves having the opportunity to connect with the community while diving deep into the stories that matter most to them. Although she's originally from Rhode Island, she has a heart for San Antonio where, in her opinion, the people are as warm as the weather.
Life has taken Charlie to many unexpected places. Born in Monrovia, Liberia, Charlie and her family fled to the United States to escape a civil war.
One of her favorite things to do is listen. She can spend hours listening to stories about where people have been and where they're going. It's what keeps her in tune with her family's history and heritage, the world around her and what gives her perspective.
Prior to making San Antonio her home, Charlie has also lived in New York, D.C., Virginia and South Africa. Some of her most memorable experiences include working for ESSENCE Magazine in New York and volunteering with a mobile clinic in South Africa providing basic health care to those in the greatest need.
She's an alumna of the University of Rochester, where she earned degrees in Public Health and Media and Communications. She also has a Master's Degree in Broadcast and Digital Journalism from Syracuse University's Newhouse School. Charlie is a member of Alpha Kappa Alpha Sorority, Inc.
In her free time, she enjoys working out, cooking and eating beautiful food, going on outdoor adventures, serving the community and exploring unfamiliar places.
Have a story idea or just want to say hi? She'd love to hear from you at the email link button below! To see what she's covering and the adventures she's on daily, follow her on social media using @accordingtocharlie on Instagram or the other social links below!